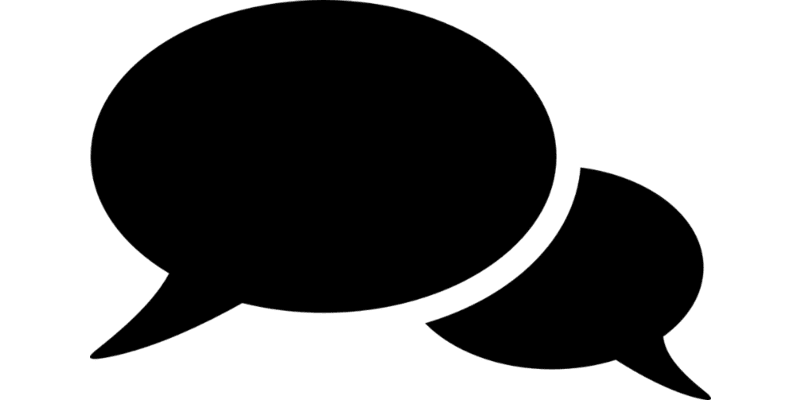 Did you know October is National Cyber Security Awareness Month?
Indeed, there has never been a better time to take a closer look at your enterprise's threat detection, SIEM, and overall cloud security posture. You should also take a moment to show your appreciation for your IT security team. Enterprise IT security teams are often stretched thin, suffering from underfunding and understaffing. Yet without them, your enterprise would be vulnerable and unprepared for a cyber attack.
Cyber Security Awareness is not just an abstract ideal; it is a tangible business process as vital to your everyday operations as your sales procedures. The number of recorded breaches continues to rise each year, and the effects have only become more dramatic.
Just look at Facebook, which recently suffered a breach of 50 million users and may be looking at a fine of over $1 billion from Irish regulators alone. Google+ suffered a breach so grievous the consumer side of the social networking platform will be shut down permanently. Can your enterprise handle such a devastating blow? How strong are your SIEM solution and overall cybersecurity platforms? Do you know where you should be investing your security budget? Are you investing the right amount?     
In celebration of National Cyber Security Awareness Month, cybersecurity experts from around the globe weighed in on prioritizing cybersecurity in the enterprise and on showing appreciation for your security team. These experts represent some of the most respected and recognized cybersecurity solution providers and research firms in the world.
Here are some of our favorite quotes:
"Health and wellness draw many parallels with cybersecurity. Patients must be proactive with regular checkups– as well as emergency visits or appointments when they're sick or injured. Organizations that handle sensitive data must implement constant security checks, as well as rapid incident response and triage when needed—whether the attack is caused by an insider threat, nation-state actor or cybercriminal."
"October is National Cyber Security Awareness Month (NCSAM), a time to appreciate those already working in the field that makes this data protection possible– and to highlight some of the benefits for those who may be interested. Positive sentiments around overall job satisfaction, salary and emerging technology show why cybersecurity is a great field to work in – on top of the fact that you get to play a role in keeping important information out of adversaries' hands."       
Jeannie Warner, Security Manager at WhiteHat Security
"More than ever, cybersecurity is a moving target, and staying ahead of the curve is a challenge. When you go online, it's a simple fact that you are putting your personal data at risk. Breach Level Index found that more than 3,000 records are stolen each minute, which translates to more than 50 records each second. Even further, the recent Facebook hack affecting upwards of 50 million accounts has proven that user data is always vulnerable."
"No one wants to be an easy target, so here are a few security strategies to help organizations stay ahead:
Be proactive and build applications with security in mind every step of the way. It may take a bit more time or cost a bit more money, but it's a solid investment to prevent media embarrassment and loss of trust from your users and the public at large, all of which will negatively impact your business. Be extra careful when using other social media logins for federated identity or SSO code.

Encourage employees to not reuse passwords. If a username/password pair is leaked in a data breach, attackers will try these credential pairs on many different web services. If you use the same password for multiple services, this is one of the easiest ways for your account to become compromised.

Don't wait to remediate your vulnerabilities. It's better to be safe than sorry. Patch all vulnerabilities no matter how small the possible damage might be."
Matt VanderZwaag, Director of Product Development at US Signal
"On the 15th anniversary of National Cyber Security Awareness Month, it's important to think about how your organization can work to prevent and mitigate cyberattacks. A few key strategies include:
Know your data and your weaknesses: Document this information as your starting point for ensuring the security of your data and IT systems. This will help you identify your IT systems' vulnerabilities, so you know where to focus your security efforts.

Get defensive: Up-to-date firewalls, ad-blockers and script-blockers in browsers, and email security products can block known malicious senders and strip known malicious attachment file types.

Employ strong password security: Everyone in your organization should use strong passwords, making them as long and as random as possible.

Seek out support. Not every organization has sufficient internal resources to manage their numerous security and IT tools. Solution providers often offer a team of experts to support the implementation and monitoring—take advantage where you can!"
"Using data automation solutions can help reduce the risk, time and cost of deploying changes to, and updating data offered within your data infrastructure. By limiting or negating the need for manual input, which can better protect against security vulnerabilities. In addition, the use of data automation software to conduct repetitive development and deployment tasks frees up IT staff to ensure the data infrastructure is delivering results with security top of mind."
Gary Watson, Founder and CTO at Nexsan
"Unfortunately it's a natural tendency to overlook just how dangerous hackers, ransomware, phishing and viruses can be. When you buy a bike you should purchase a helmet for safety and security just as IT pros should be purchasing the right protection for their technology. Equally important is to have a second line of defense in place when the inevitable does happen."
"During this National Cyber Security Month, organizations should consider investing in archive storage – it's a stable, reliable solution for storing data on a central, secure repository, both at home and at work. My advice for IT pros navigating through the modern technology world would be to buy your protection, put on your helmet and enjoy the ride."
Gijsbert Janssen van Doorn, Technology Evangelist at Zerto
"It's typical that when an organization thinks of cybersecurity, it often looks to firewalls and intrusion detection software first. Yes, protection is important; however, in a culture where attacks and downtime are no longer a matter of 'if', but 'when', these precautions are not enough. Organizations also need to be prepared for what happens after a disruption, and will be judged not only on keeping people out and data safe, but also on how quickly they are back to functioning as normal – how resilient they are."
"In a recent survey conducted by IDC, 93% of companies said they've experienced a tech-related disruption, and 79% of those businesses lost money either directly, or through paying for additional recovery expertise."
"Organizations need robust, comprehensive cybersecurity plans that range from prevention measures all the way to easily accessible, up-to-date backup as part of disaster recovery."
Thanks to all of these amazing experts for their thoughts on National Cyber Security Awareness Month!
Other Resources: 
The 10 Coolest SIEM and Security Analytics CEO Leaders
5 Tips for Setting Up a Security Operations Center (SOC)
Get Your Employees to Embrace SIEM Best Practices!
4 Tips to Make Data Breach Detection Easier For Your Enterprise
Enterprises: Don't Become Complacent in Your Cybersecurity!
How to Make Your SIEM Solution Deployment Easier for Your Enterprise
Comparing the Top SIEM Vendors — Solutions Review
How UEBA Can Prevent Insider Threats in your Enterprise
SIEM vs Security Analytics: What's the Difference?
Should Risk Analytics Bridge the Cybersecurity Talent Gap?
What's Changed? The Gartner 2017 Security Information and Event Management (SIEM) Magic Quadrant
The 25 Best Security Analytics and SIEM Platforms for 2018
Are C-Level Leaders on the Chopping Block over Cybersecurity?

Latest posts by Ben Canner
(see all)