HR Tech Outlook Magazine's Top 10 Performance Management Solution Providers of 2018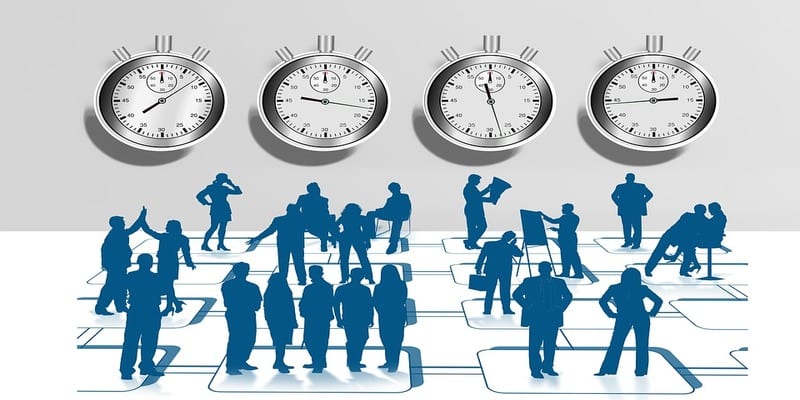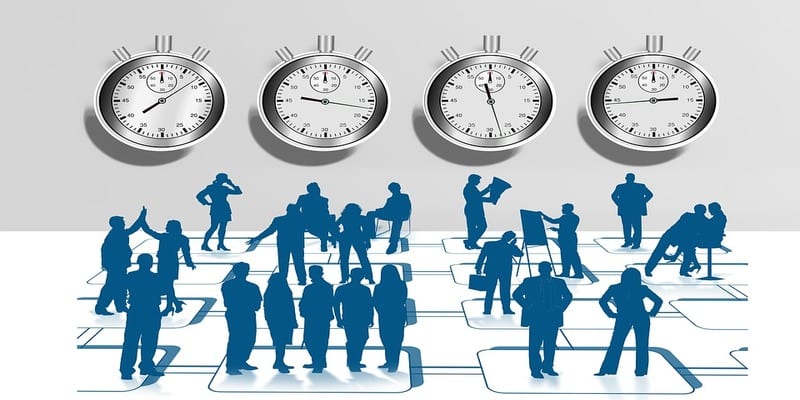 A panel of experts, technology leaders and board members of HR Tech Outlook magazine have recently finalized the "Top 10 Performance Management Solution Providers," available here on pages 14-15, and short listed the best vendors. The list is aimed at enlightening readers with the visionaries of the HR and talent management sector to help buyer's choose the right tool – since human capital is one of the greatest resources to any organization and a part of every company's operation.
Published from Fremont, California, HR Tech Outlook is a technology magazine which provides information about the latest technologies in the industry that helps the technology, business leaders, and start-up ecosystems to achieve business goals.
"Organizations having the right performance management in place can align their employees, resources, and systems to meet strategic objectives," the magazine writes. "In turn, improves employee engagement and fosters a culture or organizational excellence. New performance management tools in the market can help employees connect with an organization's overall objectives, provide data for workforce analytics, and improve operational excellence."
Performance management solutions are used to manage employee progress, performance, and development in relation to organizational goals. These platforms give managers the tools they need to successfully monitor employees' goals, accomplishments, challenges in a single database.
"Today's market is replete with numerous solution providers capable of creating and selling ingenious performance managemnet solutions that will assist organizations in achieving their objectives. In the light of this, HR Tech Outlook narrowed down the providers that exhibit competence in delivering best-in-class performance management solutions," the magazine writes.
So let's meet the solution providers
Aasonn: Aasonn offers human capital management (HCM) and HR services in the cloud. As one of the only partners solely focused on SAP®SuccessFactors, Aasonn has helped companies of all sizes transform HR systems and processes, realize higher returns from their talent management investments and transform their organizations.
Activ8 Intelligence: Activ8 Intelligence provides a system that indirectly combines all employee data and automatically finds the information you need, bringing to your attention the most up to date and relevant figures. HR technology solutions from Activ8 Intelligence can help to improve the connection between HR and employee performance and business outcomes through the analysis of data.
Glint: The Glint People Success Platform gives you visibility into the health of your organization and guides effective action. The world's leading brands use Glint to increase employee engagement, develop their people, and improve business results. Glint combines modern people science, revolutionary technology, and intuitive design to help you bring out the best in your people.
iSolved: iSolved helps navigate today's business compliance maze, but also efficiently handles complex workforce management needs. iSolved HCM transforms the way organizations manage their most important asset – their people. By combining revolutionary SaaS technology and expert services iSolved HCM delivers comprehensive, scalable, and high value outcomes that give our customers a significant business advantage.
OrgAnalytix: OrgAnalytix combines Machine Learning technology with Network Analytics to provide managers with actionable detailed insights faster than other HR tools in the market. With their data-driven analytical platform, you can better focus on improving employee relationships.
PayBridge: a national provider of integrated payroll services and HCM solutions. Partnering with local trusted advisors, PayBridge offers clients an enterprise-smart solution that integrates payroll with a wide variety of business services; a user-friendly, web-based interface; and unparalleled customer support. They offer a scalable product that can meet your needs and budget whether you have 10 or 10,000 employees.
PeopleFluent: PeopleFluent is a market leader in HR solutions for the digital enterprise, including talent management software. PeopleFluent helps companies build and power a productive workforce. Their Talent Productivity Platform unifies talent acquisition and talent management into a single, collaborative experience that attracts the best candidates, helps managers make better decisions, and empowers employees to grow their careers.
Talexes: Talexes offers a suite of next-generation talent management tools, including performance management, that measure the cognitive ability, personality and motivational interests of employees. Talassure solutions bring action-ready intelligence to all aspects of your hiring and engagement processes, so you can maximize the success of your talented people.
TrenData: TrenData is a cloud based AI-driven platform company providing organizations the ability to generate predictive analytics by unifying and trending metrics from multiple HR software applications. TrenData is the only solution that makes connecting your people data simple for everyone from non-techie business users to hardcore data analysts.
Visier: Visier People lets you hit the accelerator on data-driven HR, giving you always up-to-date answers to your important workforce questions. Up and running quickly at a fraction of the cost of other approaches, Visier People lets you know your workforce like never before, connect people decisions to business outcomes, and share insights and plans with stakeholders with ease.
Read HR Tech Outlook magazine's Top 10 Performance Management Solutions Providers – 2018 list.
Related: Check out HR Tech Outlook magazine's Top 10 Cloud Solution Providers 2018
---
Looking for more? Download our talent management buyers guide and check out the top-24 products available in the market with full page vendor profiles, key capabilities and questions to ask yourself and the vendor before purchasing a talent management solution. For those just starting the talent management software search process, this is truly the best resource to help get you going.

Latest posts by Elizabeth Quirk
(see all)