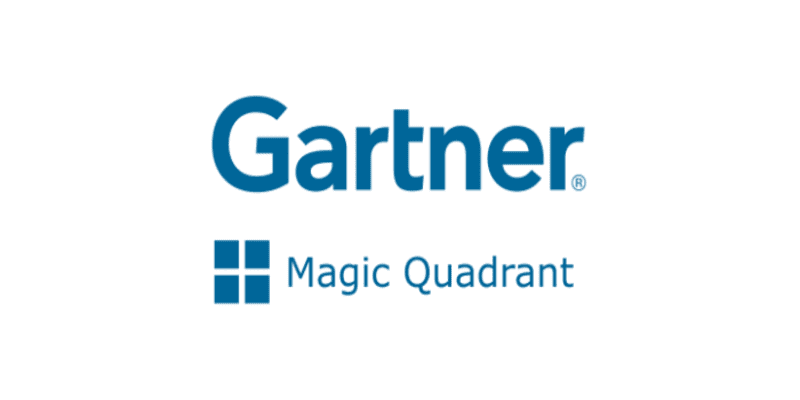 Gartner Inc., the world's leading research and advisory company, has released their 2018 Magic Quadrant for Cloud Human Capital Management (HCM) Suites for midmarket and large enterprises. HCM Suites enable core HR, payroll, talent, workforce management and HR service delivery processes, and according to the report, application leaders in entities with over 1,000 workers that are pursuing a cloud HCM strategy should use this research to help identify vendors for further evaluation.
In the 2018 Magic Quadrant report, Gartner evaluates the strengths and weaknesses of 11 vendors that it considers most significant in the HCM market and provides readers with a graph (the Magic Quadrant) plotting the vendors based on their ability to execute and their completeness of vision. That graph is divided into four quadrants: niche players, challengers, visionaries, and leaders. Gartner does not endorse any vendor, product, or service depicted in its research publications.
The vendors featured in the Magic Quadrant include: ADP, Ceridian, Infor, Kronos, Meta4, Ramco Systems, Oracle, Ultimate Software, SAP, Talentia Software and Workday.
Here at Solutions Review, we've read the report, available here, and pulled a few of the most important takeaways.
What Does an HCM Suite Consist of?
HCM suites enable core HR, payroll, talent and workforce management, and HR service delivery processes. Gartner defines cloud HCM suites as platforms that deliver functionality in order to help organizations attract, develop, engage, retain and manage their workforces. These solutions support a variety of HCM capabilities including:
HR administrative functions: includes core HR, benefits and payroll administration.
HR service delivery: includes direct access to policy and procedure guidance for employees and managers.
Talent management applications: Includes recruiting, onboarding, perfomance management, compensation planning, career and succession planning, learning and development and workforce planning.
Workforce management: includes absence management, time capture, time and attendance evaluation, task/activities tracking, budgeting and forecasting, and scheduling.
Cloud HCM suites have entered the market from many different directions, emerging via native development, acquisition or expansion into a suite offering from their roots in admin HR, workforce management or talent management.
Gartner adds, "Transactional employee and manager self-service are now embedded as roles within each supported HCM business process, and mobile access has become a fundamental part of these offerings. Collaborative and social capabilities are also often embedded within an HCM suite to provide greater transparency, to add insights that inform decisions or to connect previously disjointed processes."
Four Vendors Lead the Pack
The Leaders quadrant in the report is scarce this year with Workday, Ultimate Software, Oracle and SAP in close competition for the top spot. As mentioned previously, Gartner assesses a cloud HCM suite vendor's Ability to Execute by evaluating the products, technologies, services and operations that enable it to be competitive, efficient and effective in the market, and to positively impact revenue, client satisfaction and retention, and general market reputation.
The company assesses the Completeness of Vision of cloud HCM suite vendors by evaluating their ability to successfully articulate their perspectives on current and future market direction, to anticipate customer needs and to meet competitive forces.
Cloud HCM Market Overview
Gartner estimates that in 2017, the HCM application market grew 16 percent to reach $12 billion in total software revenue (cloud and on-premises). Cloud adoption increased across all geographies by 35 percent, to account for 53 percent of all HCM revenue. 2017 was the first year in which cloud revenue surpassed on-premises license and maintenance revenue, indicating that cloud adoption remains strong and is well into the mainstream.
Those who are continuing with on-premise HCM suites are doing so in a hybrid deployment, meaning they've adopted talent management software capabilities in the cloud but have chosen to extend the klfe of their admin modules – such as core HR functions. For this reason, Gartner now estimates that momentum for cloud HCM suite solutions will continue for the next eight to 10 years, but begin to slow within three to five years as adoption passes through mainstream and into laggard adopters.
Read the full Magic Quadrant for Cloud HCM Suites for Midmarket and Large Enterprises.
---
Looking for more? Download our talent management buyers guide and check out the top-24 products available in the market with full page vendor profiles, key capabilities and questions to ask yourself and the vendor before purchasing a talent management solution. For those just starting the talent management software search process, this is truly the best resource to help get you going.

Latest posts by Elizabeth Quirk
(see all)