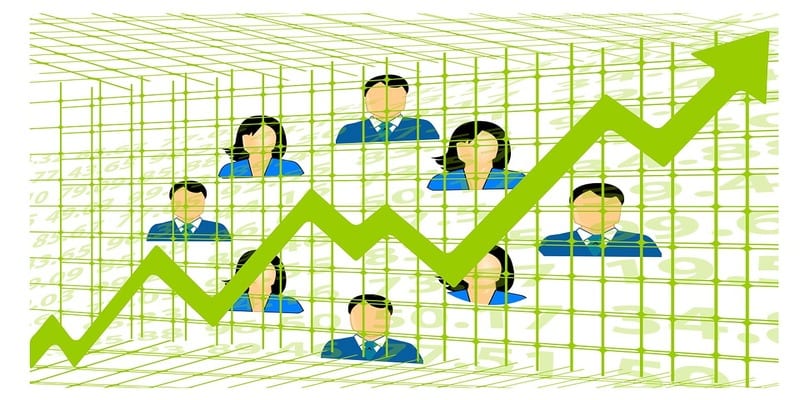 Analyst house, Gartner Inc., recently announced their latest research shows that only 31 percent of HR leaders believe their organizations have the necessary culture to drive performance. Since culture has become a key differentiator in how companies perform, this number is alarmingly low. To realize the business benefits of a culture that performs, leaders must embed the culture and their company's priorities into systems and processes, and provide business-unit leaders with support and resources to do the same. Aligning a company's workforce with the desired culture can improve performance against revenue goals by 9 percent, according to Gartner.
"While many leaders may view culture as a 'soft' topic, it has become a key differentiator for how and why organizations outperform," said Brian Kropp, group vice president of Gartner's HR practice. "Workplace culture can impact a company's access to talent as job seekers increasingly consider the culture of prospective employers — and investors as well. Our research found that culture is the most discussed talent issue on earnings calls and mentions have grown 12 percent annually since 2010."
Engagement and performance vary from day to day for several reasons, however, these statistics have a negative impact on the bottom line of many companies. Research shows that employees who are less engaged are less productive each day, leading to reduced profitability and low performance levels for businesses. Without a consistent experience, companies are unable to retain top talent, have ineffective in recruiting, and ultimately, become less profitable than they otherwise could be.
Gartner research shows no cultural type is a consistent predictor of organizational performance. Rather than focusing on what type of culture a company should have, business leaders should turn their attention to getting their culture to perform.
George LaRocque, founder, principal analyst, and author of "Where Purpose Meets Performance, Can HR Tech Solve Culture," explains the road to a performance-based corporate culture must first align with core benefits delivered via modern core HR technology, including HRIS, payroll, and benefits administration. Only by solving core HR and benefits, and centering engagement on meaningful work, can companies balance purpose and performance.
"Core HR and benefits programs, and the technologies that deliver them, create the foundation to engage employees in a corporate culture and then drive results via work with purpose and meaning. Once established, HR leaders can turn their attention to employee experience. People, meaningful work, and strong corporate cultures are leading
us into the new age of work. Modern, new core HR technology is illuminating the path," LaRocque adds.
Failure to achieve workforce-cultural alignment can cause employee performance to decline by as much as 12 percent, Gartner reports. To combat this issue, many companies today are making the decision to to implement HR technology; whether it's to reduce paperwork or streamline existing administrative processes that are too time-consuming and manual. The overall goal is nearly always to improve business outcomes. Luckily, within the HR realm, technology solutions today help create work environments that benefit management, company leaders and employees.
Effective Feedback
Lack of feedback from management is one of the most common reasons behind a disengaged and under-performed workforce. When employees sense their work is not important, or when they are unsure if what they are doing on a day to day basis is correct, it's likely employees will contribute less and less over time. According to Linda Parks, guest author for HRTechnologist, HR tech has the potential to solve this issue through interconnected platforms and programs that allow for real-time feedback from management.
As feedback and recognition provides workers with the tools they need to improve or manage their performance, talent management systems today provide performance management functionality. This holds the key when it comes to outlining clear expectations and setting standards for your workforce. Talent management solutions make recognition easier through performance management, training initiatives, and effective communication.
Workforce Analytics
Analytics and data are huge benefits of HR technology, software platforms (designed for HR) are able to collect large amounts of data that can then be used to measure the progress of specific employees or larger teams. This information can then be easily shared with employees to highlight what's working and what's not quite up to par. Thanks to accurate data, employees are able to have a firm understanding of company progress and are more likely to be engaged and perform better.
"Data analytics can be a powerful tool in helping evaluate performance, career development, and competency needs across teams and entire organizations. HR technology that utilizes data from employee and manager feedback can help create a culture that is more aligned with what employees want and need over time," according to Parks.
---
Looking for more? Download our talent management buyers guide and check out the top-24 products available in the market with full page vendor profiles, key capabilities and questions to ask yourself and the vendor before purchasing a talent management solution. For those just starting the talent management software search process, this is truly the best resource to help get you going.

Latest posts by Elizabeth Quirk
(see all)