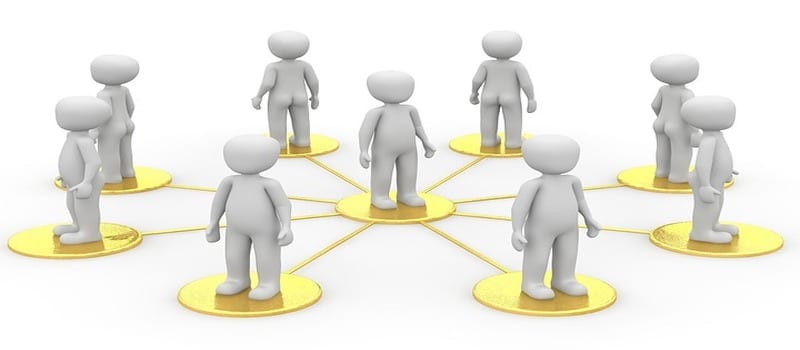 With the war for talent raging on, HR professionals have started finding different ways to look for and retain talent. One of these ways happens to be by building a talent pool, or community. Recruiting.com defines a talent community as a medium enabling you to connect with candidates who don't see an available opportunity with your company that aligns with their interests. Put simply, it's a hub where candidates can submit their information to your company without committing to a specific position.
It also helps you capture and hire more qualified candidates who are ideal fits for your organization. Because a talent community allows candidates to simply submit their resumes, you will no longer lose top talent just because you don't have a relevant position currently available for them. There are various benefits that come along with building talent communities, including the ability to fill job positions much more quickly.
Talent communities can play a major role as they consist of a pool of engaged candidates who can be easily approached for new positions, and candidates who could have potential to work with a company. It allows members to freely exchange ideas and information about topics ranging from career advice to feedback on employee opportunities. So how do you go about building and maintaining one?
Gather and Add Candidates
The first step would be to add candidates, which you can do by sourcing candidates through Google, LinkedIn, resume databases, networking events, career fairs, etc. Sourcing is a very involved process and can be a great way to get qualified candidates into your talent community for current and future jobs. Sourcing gives you the advantage of having control over who is brought into your network or community, which ensures every candidate is qualified and good potential for your company.
Another way to bring in and build on your talent community would be the opt-in method. This refers to the process of enabling candidates to enter your network. This way of adding candidates gives you the advantage of low maintenance upkeep because of the conscience decision candidates make to opt-in – in turn, it frees you to focus on engaging with such candidates.
The last (and easiest) way of adding members to your talent network is to include current and past employees. HR departments should leverage the local and online social networks of current employees in order to find, source and engage with other potential candidates. Adding alumni can increase the reach of your network because the re-engaged alumni act as a channel for more candidates.
Implement Software
Adopting software that can be used to capture details about potential candidates is another great way of building your talent pool and adding meaningful contributions to it. Talent Relationship Management (TRM) software is a good example because once implemented, it helps HR departments manage, track and communicate with the talent community through automated emails and texts.
Talent Management software is another great solution to implement if you want to build an effective talent pool. Since talent management software begins accumulating data at the moment a potential candidate submits their resume to be reviewed for a position, you can easily manage that information and (if necessary) save it for a later date if another position opens up that better fits the candidates qualifications and skills.
Many individuals view talent management software as the system that takes over once an employee has been hired. However, many companies sell talent management as an integrated suite, composed of software that manages everything from hiring and onboarding, all the way through to offboarding.
Keep up with Communication and Engagement
Once you've established your talent network, added potential candidates and adopted software solutions to further track, store and continuously gather more potential candidates, you should start to engage them. You want to build relationships with the people in your talent community long-term so if job opportunities present themselves, you've already got a good pool of talent to dive into in order to fill it. These communications can include updates about the company, blog posts, media coverage, etc.
Keep in mind, the talent community is a continuous process. It's the jobs of HR leaders to keep searching and finding the right talent and adding them to their talent community. To ensure that the candidates in the talent community stay, HR leaders should keep them constantly engaged so they don't feel left behind or forgotten.
---
Looking for more? Download our Talent Management Buyers Guide and check out the top-24 products available in the market with full page vendor profiles, key capabilities and questions for  prospective buyers.

Latest posts by Elizabeth Quirk
(see all)