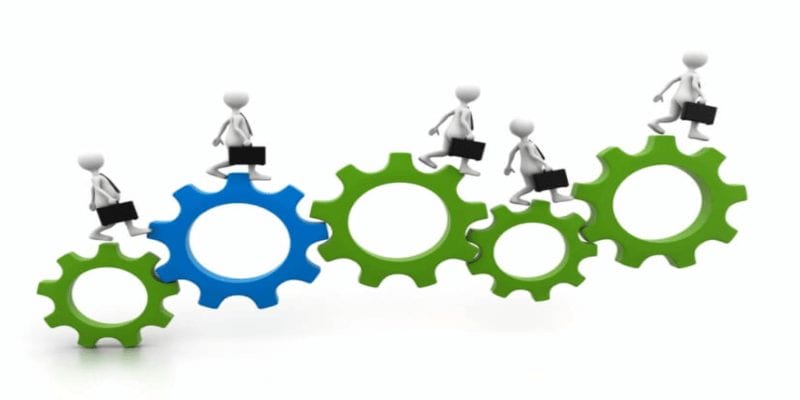 As everyone knows, better engagement means better productivity. When employees are engaged at work, they feel a closer connection with the business or organization – they believe the work they're doing is important, which motivates them to work harder. With this in mind, employee engagement should be one of the top priorities of HR leaders.
According to the latest Gallup report, 'State of the American Workplace', two-thirds of the American workforce is not engaged. This equates to the average productivity level of 33 percent. Jim Clifton, CEO of Gallup, claims that if the level of engagement could be boosted by one-third, the US economy would show renewed growth that was last seen in the eighties.
The challenge with keeping your employees engaged requires much more mutual communication that has been available (up to now) and using the channels that the workforce dictates. Although there is no magic solution to instantly infuse a collaborative culture in an organization, there are many software solutions in the marketplace today that support employee engagement.
Many of these solutions are referred to "employee engagement software," but there are other tools that incorporate and contribute to employee engagement. Bill Fotsch, Founder of Open-Book Coaching, discusses these solutions further in his blog post and provides valid reasons why they should be implemented, plus what features to look for.
Software for Engagement in the Workplace
The employee lifecycle consists of: candidacy, on-boarding, performance management, personal growth, exit and post-exit. Here are some software products that can help ease HR leaders burdens associated with each stage of the employee lifecycle:
Talent Management Software: This can assist at stages from candidacy to post exit (after leaving, when the employee wants to rejoin after gaining experience elsewhere). Performance, learning and development, and succession planning can all be a part of the more comprehensive Talent Management Suites available today.

Learning Management Software: Most companies are learning organizations, and learning management solutions make this step much simpler by streamlining workflows and creating learning development strategies.

Social Network Platforms: The "new" intranet. Traditionally, intranets have been restrictive and poor in knowledge provision and sharing, contained within a company or organization. The new platforms are now designed to enrich the employee experience. Various niche software can be integrated like surveys and quizzes.
In order to keep employees engaged, HR leaders should engage them throughout the entire lifecycle. There are some software products that do this using a social networking platform as a base. There are also niche products available and add-on applications, such as Salesforce.
If you have already invested in a good talent management solution and a social networking platform, they will serve as great employee engagement software for your organization.
Features to Look For
Every business is different, so the requirements for software solutions will vary from one business to the next. However, there are some features that are non-negotiable, whatever you choose to buy.
An omni-channel is one of these features. CIO's are already adjusting to the Bring Your Own Device (BYOD) trend in the workplace, it's important to allow your employees to engage with whatever channel is most convenient to provide a seamless interface for any device.

This relates to mobile features. Mobility will be a predominant channel, but remember that mobile application management must be robust, secure, and responsive.

Cloud, otherwise known as Software-as-a-Service (SaaS) is a feature you will definitely want. SaaS products have a low initial capex, usually on a per-user basis and are managed and maintained by the solution vendor. You can leave the worries about software upgrades and such behind.

Integration is a crucial feature since your employees engagement integrates with every single part of the business with simple Application Program Interfaces (API's). So why wouldn't you have your software do the same?
---
Looking for more? Download our talent management buyers guide and check out the top-24 products available in the market with full page vendor profiles, key capabilities and questions to ask yourself and the vendor before purchasing a talent management solution. For those just starting the talent management software search process, this is truly the best resource to help get you going.

Latest posts by Elizabeth Quirk
(see all)