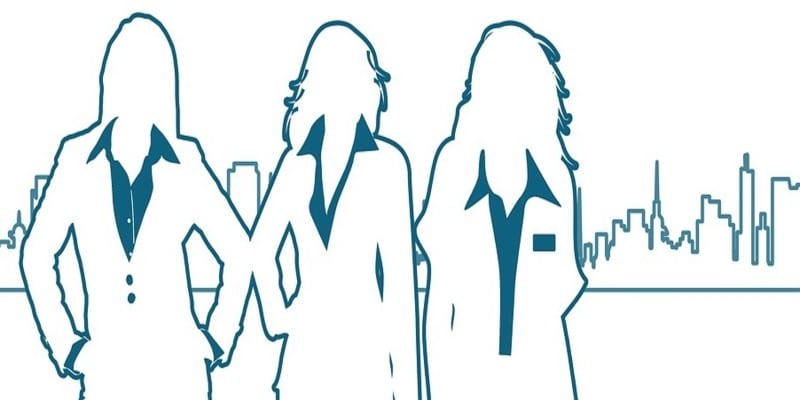 HRM Asia and its parent company LRP Media Group, a diversified media publishing powerhouse and well-respected frontrunner in the education and human resources markets, announced details of their first-ever Women in HR Technology Summit in Asia. The Summit will be held on the first day of HR Festival Asia, which takes place May 8-9, 2019 at the Suntec Singapore Convention & Exhibition Centre. The event will explore a multitude of topics, including data and analytics, diversity and inclusion, women's participation in STEM, leadership development, performance management and more.
Programming this year's content is Jeanne Achille, founder and CEO of The Devon Group and chair of the annual Women in HR Technology Summit at the U.S. HR Technology Conference & Exposition. An industry expert and entrepreneur, Achille will deliver the opening address for the HR Festival Asia's Women in HR Technology Summit, welcoming attendees and setting the stage for the subsequent sessions.
Also presenting will be Cecile Alper-Leroux, vice president of Human Capital Management Innovation at Ultimate Software; Kylie Baullo, vice president, Client Services, Asia Pacific for ADP; Anthea Collier, managing director, Asia Pacific for Randstad Sourceright; Jasie Fon, general manager, ASEAN for Workday; Dr. Jaclyn Lee, Chief HR Officer, Singapore University of Technology and Design; Philippa (Pip) Penfold, vice president, People & Strategy, PeopleWave; and Siew Choo Soh, managing director and Head of Consumer Banking & Big Data Analytics Technology for DBS Bank.
Alper-Leroux shared, "The future of HR and the future of work are going to be very different than what we're used to, and women are helping lead that charge. We're moving beyond predictive to prescriptive, providing hyper-personalized experiences that recognize the needs of all employees. As this takes hold, companies need to understand and implement new tools and technologies that fully support their workforce – and their business."
Dr. Lee commented, "In today's digital economy, technologies like HR analytics offer a way to look ahead and better prepare our organizations for the future. Women in technology and related fields, help drive that change – and it's critical that we encourage their participation, through education, training and career development. I'm delighted to bring this conversation to the Women in HR Technology Summit and HR Festival Asia."
In addition to the Women in HR Technology Summit, the HR Festival Asia 2019 will include tracks considering HR and digital transformation, talent management and development, workforce innovation and recruiting, as well as a showcase of over 120 HR technologies and service providers on the expo floor.
The agenda and registration details for HR Festival Asia 2019 are available at https://www.hrfestivalasia.com.
---
Looking for more? Download our talent management buyers guide and check out the top-24 products available in the market with full page vendor profiles, key capabilities and questions to ask yourself and the vendor before purchasing a talent management solution. For those just starting the talent management software search process, this is truly the best resource to help get you going.

Latest posts by Elizabeth Quirk
(see all)