Top 10 Free and Open Source HR Technology Solutions for 2022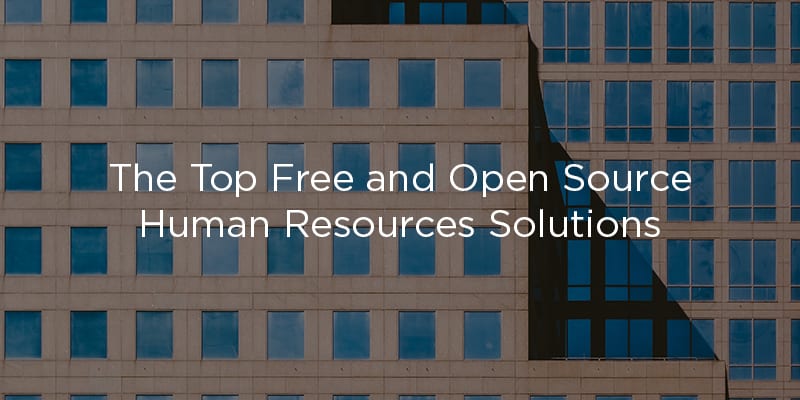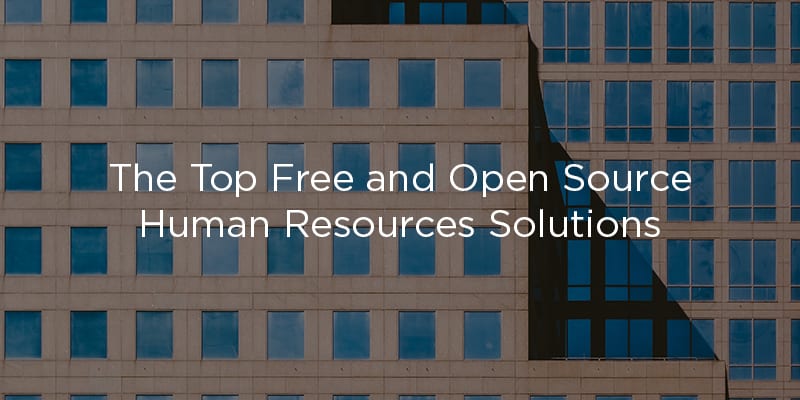 The editors at Solutions Review compiled this list of the top free and open source HR technology (human resources tech) solutions to consider.
Searching for HR technology solutions can be a daunting (and expensive) process, one that requires long hours of research and deep pockets. The most popular HR tech tools often provide more than what's necessary for non-enterprise organizations, with advanced functionality relevant to only the most technically savvy users. Thankfully, there are a number of free and open source HR technology solutions out there. Some of these solutions are offered by vendors looking to eventually sell you on their enterprise product, and others are maintained and operated by a community of developers looking to democratize HR tech.
In this article, we will examine free and open source HR technology solutions, first by providing a brief overview of what to expect and also with short blurbs of the options currently available in the space. This is the most complete and up-to-date directory on the web.
Free HR Technology Tools Defined
Free HR tech platforms refer to products that are offered commercially free by the solution provider. These offerings are usually trimmed-down versions of the expert or enterprise editions, offering basic functionality that enables users to back up their data. Commercially free HR technology tools typically offer less functionality on the whole than their open source counterparts, but are often a great way to gain more than a free trial if it's a product you were already considering.
What is Open-Source HR Technology?
Open source HR technology software is software with a source code that anyone can inspect, modify, or enhance. These tools are designed to be publicly accessible and are commonly managed and maintained by organizations with a specific mission in mind. The open source HR tech tools included in this list are surprisingly full-featured, offering an expansive list of capabilities for a variety of users.
It's important to remember that some of the open source offers included in this list require some development skills, and that may make them less than ideal fits for your use case. We recommend that you read each tool's FAQ to see just how much coding is required to take advantage of the software. The open source tools usually do a good job of explaining the requirements for use on the download pages.
A1 eHR is an open source application recommended for the HR needs of midsized businesses and enterprises. The platform is a unified system that delivers a single system-of-record for employees. Additionally, the solution offers embedded analytics, manager and employee self-service, and an enhanced user experience. A1 ePayroll is also a fully web-based solution, which offers Global Payroll capabilities, as well as employee self-service in matters related to payroll.
Apptivo is a cloud solution that supports a range of business functions, such as field service tracking, web help desk, project management, and order management. Additionally, the solution tracks the complete sales process and helps users to close more deals. Apptivo enables users to save time, reduce human error, and provides a central database of information. This solution also offers Customer Resource Management (CRM) functionality, which provides a view of the sales pipeline.

Baraza HCM is a human resource and talent management platform that offers traditional core HR functions, as well as key aspects of talent management. The solution offers convenient and easy shortlisting and hiring processes. Additionally, Baraza HCM can capture and store applicant and employee biodata. This solution differentiates itself by enabling employees to apply for loans and advances. Baraza HCM also offers HR applicant view, HR approval, and employee monthly salary reports.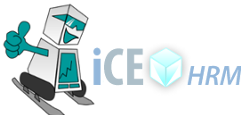 IceHRM offers a user interface built with PHP and Java Script, which is deployed through a modular architecture, making the platform easily customizable and extendable. The solution covers leave management, time and attendance tracking, employee information, and document upload, as well as the ability to download reports in .CSV format. Additionally, IceHRM is scalable and offers private cloud solutions.

Jorani is a leave management system developed in PHP/MySQL, designed for small businesses. The platform provides simple leave and overtime request workflows, making it a more niche toll than some of the others listed. Jorani offers capabilities such as leave request approval workflow, overtime request approval workflow, and leave balance reports. The platform also enables users to easily configure complex organizations.
Odoo offers an HR module that includes recruiting, expense management, performance appraisal, and time and attendance tracking. The solution is an all-in-one management platform that provides a range of business applications that form a complete suite of enterprise management applications. Odoo offers CRM, content management, and accounting services in addition to HR.

OrangeHRM offers a web-based, user-friendly HR management tool for SMBs and enterprises that manage a large number of human resources tasks. The platform provides the ability to purchase support, customizations, hosted services, and additionally offers modules for re-engineering and aligning HR processes with organizational goals. Features that OrangeHRM provides include admin modules, an activity dashboard, applicant workflow, attendance management, audit trail, calendar management, and document distribution.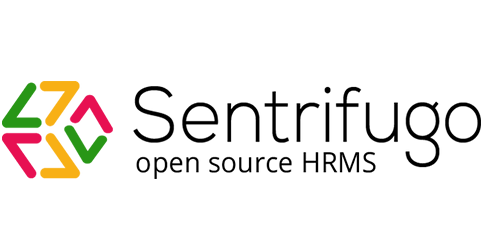 Sentrifugo is an HR management tool aimed at small-to-medium-sized businesses. The platform is flexible and easy to configure, offering an intuitive interface. Sentrifugo's features are also customizable in order to reflect an organization's needs. Features of this solution include human resource modules, time management, leave management, performance management, self-service request, applicant tracking, benefits management, exit management, and recruiting management, among others.
SimpleHRM is an open source HR management tool for SMbs, which allows users to manage employee information, travel, benefits, leave, and expense management. The platform is also equipped with workforce statistic reporting and analysis tools, which centralize all employee data and tracking. This creates a paperless environment. In addition to its free version, SimpleHRM offers a paid "professional edition" with additional modules and functionality.
WaypointHR is a cloud-hosted HR database platform aimed at organizations of any size. The solution manages employee records and personnel information. Additionally, the solution also allows users to create as many employee records as needed, and offers free upgrades, patches, and unlimited source code customization. The setup process goes step by step, making it easier for users that are not as familiar with open source software.
If you're looking for an enterprise-class HR technology solution, consult our Talent Management Buyer's Guide.
Latest posts by Tess Hanna
(see all)