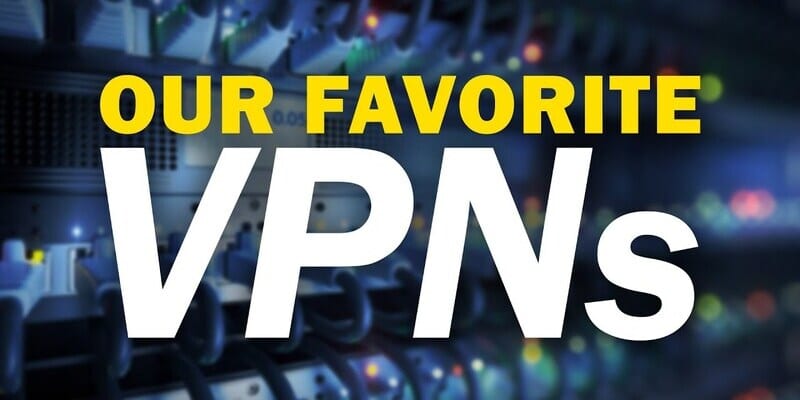 Solutions Review lists our three favorite virtual private network (VPN) products based on user reviews, key features, and strengths.
With an increasing number of cyber-attacks on high-profile companies and growing concerns over data privacy, many users are turning to virtual private networks (VPNs) to keep them safe when they're using the Internet. A VPN protects its customers' online traffic by masking IP addresses, encrypting network data transfers, and preventing external forces from observing user activity. Many VPNs also allow users to access censored or unavailable content or enable high-speed video streaming from any location.
We've previously demonstrated various virtual private network solutions and vendors and even listed the top 15 providers available in this category. Today, we've listed our three favorite VPN products and vendors based on user reviews, key features, and strengths.
If you'd like to see a condensed version of this list in video form, we just released our video on our three favorite VPN providers — you can check that out below.
---
#3: UltraVPN
UltraVPN is a United States and United Kingdom-based virtual private network provider founded in 2018. The vendor offers VPN applications for several common operating systems, devices, and browsers, including Windows, Mac, iOS, Android, and Fire TV. UltraVPN offers a global server network with more than 50 server locations worldwide (primarily in North American and European countries) to choose from every time you connect.
The solution operates on a strict "No Log" policy, meaning that UltraVPN does not store or log any user data, including IP addresses, location, and browsing history. The software does not have any caps on downloading or content access, letting you browse, stream, and download as much as you want while still maintaining privacy and security. Like many other top VPN vendors, the company supports both the IKEv2 and OpenVPN protocols; users can configure their UltraVPN deployment manually if desired.
UltraVPN features AES-256 bit encryption to help keep your information and browsing history safe as you use the software. The VPN also features DNS leak protection to ensure that your Internet service provider doesn't snoop on your web activity. UltraVPN boasts no speed loss while using its software and allows users to stream video in high definition and download files simultaneously without straining the network.
Read More: UltraVPN Solution Spotlight
---
#2: Private Internet Access
Private Internet Access is a USA-based virtual private network provider founded in 2010 and recently acquired by Kape Technologies in 2019. The vendor offers applications for Windows, Mac, iOS, Android, Linux, and Google Chrome devices to provide uncensored access to the Internet and allow users to browse the web privately and securely. Private Internet Access currently operates over 3,300 servers in over 50 locations across over 30 countries.
The vendor offers multi-layered security with advanced privacy protection using VPN tunneling. Private Internet Access' services are designed from the ground up to operate using built-in technology already existing in computers and smartphones. Acting at the TCP/IP interface level, the VPN services secure applications in addition to web browsers. The solution's VPN security layers include IP cloaking, data encryption, firewall, website unblocking, and identity protection.
Although the vendor is based in the United States, Private Internet Access operates on a "no log" policy, preventing governments and malicious actors from accessing your personal information tracking your browsing history. The provider has had to prove this after being forced by the FBI to provide them with information on one of its users; the vendor reported that it delivered no useful information to the bureau.
Read More: Private Internet Access Solution Spotlight
SIGN UP FOR PRIVATE INTERNET ACCESS HERE
---
#1: NordVPN
NordVPN is a Panama-based virtual private network provider formed in 2012 to fight against Internet censorship, content control, and intrusive government surveillance. As of 2020, the vendor helps more than 12 million customers protect their online transactions and web traffic from Internet surveillance and cyber threats. The vendor operates over 5500 VPN servers in 58 countries, providing military-grade encryption, DNS leak protection, and lightning-fast data speeds.
The provider's encryption protects its users' online data, ensuring that neither ISPs nor hackers can read it. NordVPN also operates on a "no log" policy, preventing governments and malicious actors from tracking your browsing history. NordVPN's CyberSec technology automatically blocks suspicious or dangerous websites to prevent malware from entering your device.
NordVPN safeguards clients from DNS leaks by checking to see if DNS servers send unencrypted requests to your device outside the VPN tunnel; this prevents those requests from being intercepted by an ISP or DNS provider. The NordVPN solution also allows enterprises to enable safe peer-to-peer file sharing by hiding all participants' IP addresses and encrypting communications. A single NordVPN account grants access for six devices, but with the NordVPN router, businesses can extend their VPN connectivity beyond this limitation.
Read More: NordVPN Solution Spotlight
---
---
Latest posts by Daniel Hein
(see all)