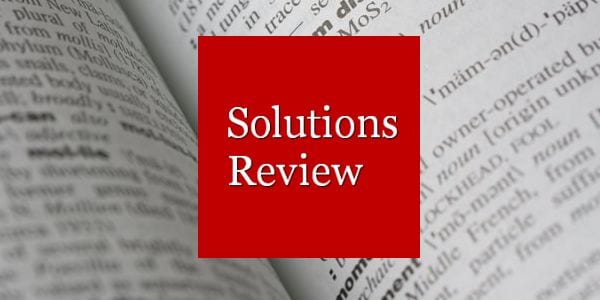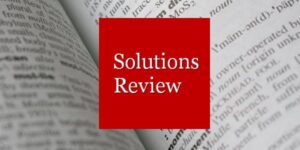 Learning about Cloud Computing can be a difficult task, it's a big, big concept, and a lot of the information available is incomplete, indirect, or simply misleading. And, thanks to SEO, a Google search for educational materials will quickly leave you awash with marketing material, without an educational text in sight.
Here at Solutions Review, we always do our best to provide our readers with the best in cloud computing news, best practices, and buyer's guides. We've given readers a way to decipher jargon with our Cloud Computing Glossary, a list of the best cloud twitter accounts, the best cloud information on YouTube, the best cloud podcasts, and even the definitive cloud computing playlist (just for fun).
But of all the resources available on the great democratiser that we call the internet, free online courses are, perhaps, the best way to learn about cloud computing, beyond the basic concepts. They contain videos, animations, articles, eBooks, infographics, reports, and lots of other such material to help the learners. Some of the websites with the quality courses are listed below:
I scoured the internet for the best free courses in cloud computing, and the resources listed below are the best that I could find. These courses contain videos, articles, eBooks, reports and infographics, presented in a unified and useful manner to help the reader learn core concepts of cloud computing.
Happy learning!
Khan Academy: The Khan Academy is the gold standard of online education. Founded by educator Salman Khan in 2006 with the intention of  providing "a free, world-class education for anyone, anywhere," Khan Academy offers free lectures via YouTube, as well as practice materials and learning tools. There are no courses specific to the cloud, but the site boasts many impressive computer programming and computer science courses that can give you a strong understanding of computing's core concepts. For those of you interested in big data or data integration, I suggest checking our Khan's SQL course here.
Cloud Academy: Perhaps the most specific resource on this list, Cloud Academy offers platform-specific guides to site deployment, data management, and online services. Cloud academy offers courses, quizzes, and labs for free, as well as paid certifications for Amazon Web Services (AWS). You can check out their courses here.
Coursera: Coursera is a renowned online educational resource that offers courses from universities all over the world. There are dozens of Coursera courses related to cloud computing, ranging from basic to industry specific. Check out all the courses here.
EDX: EDX offers a large collection of online courses and lectures from renowned universities such as UC Berkeley, vendors such as Microsoft, and from verified users.  Check out courses related to cloud computing here.

Latest posts by Jeff Edwards
(see all)