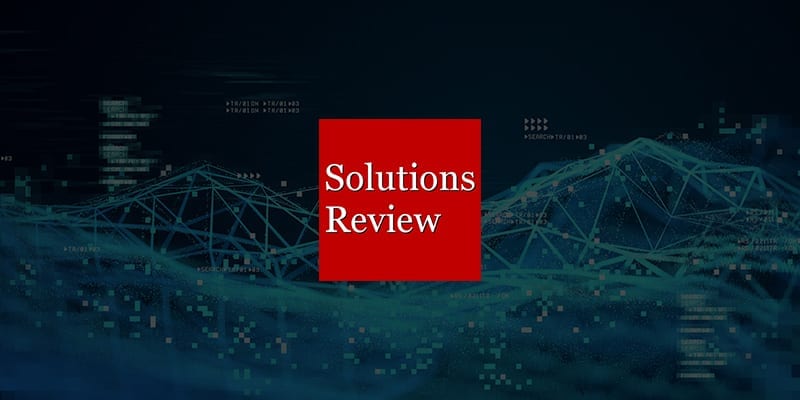 The editors of Solutions Review work to research endpoint security on a constant basis. We compile technology research papers and reports, product updates, and capability trends. Then, we compile it into best practices articles posted every week. Therefore, we tend to post a lot of endpoint security news and best practices as part of our endpoint security articles of 2020. Sorting through all of them could feel daunting to the IT decision-maker. Thus, we compiled some of our top endpoint security articles and best practices released in 2020 to simplify the research process. 
The Top 15 Endpoint Security Articles of 2020 
The 22 Best Endpoint Security Companies for 2020
Solutions Review's listing of the top Endpoint Security vendors is an annual mashup of products that best represent current market conditions, according to the crowd. Our editors selected the top Endpoint Security products based on each solution's Authority Score, a meta-analysis of real user sentiment through the web's most trusted business software review sites, and our own proprietary five-point inclusion criteria.
Is There An Optimal Endpoint Security Approach?
Is there an optimal endpoint security approach businesses must consider? Endpoint security occupies a peculiar place in the modern cybersecurity discourse. Once, antivirus protection dominated the thinking around endpoint security. After all, all it took to secure a business was a single antivirus software, deployed across all of the (on-premises) desktop devices. Now, this model no longer holds up. 
7 More Best Cybersecurity Courses for Professionals
Solutions Review lists seven of the best cybersecurity courses you can take right now that every security professional should consider taking. Are you a security operations professional or cybersecurity engineer looking to gain new knowledge in InfoSec or brush up on your skills? Do you want to earn a cybersecurity certification, but you don't know how to prepare yourself for the exams? Online courses offered through websites like Udemy allow cybersecurity professionals to practice their InfoSec knowledge and sharpen their skills through digital lectures and interactive guides.
19 Best Password Managers for Users and Businesses: The Definitive List
What are the 19 best password managers that you, as a user or business, can deploy? How can password managers supplement and strengthen your endpoint security and comprehensive cybersecurity platform? Where can you find the best password managers? Often, passwords end up conflated with identity and access management (IAM) solutions. On the surface, this makes sense; passwords remain an essential part of the authentication and authorization processes, a vital component of IAM. However, passwords also play a crucial role in endpoint security. Remember, every endpoint constitutes a potential gateway into the network, as does every application, user, and login page. Therefore, passwords represent an essential part of your digital perimeter. 
Ten Endpoint Security Vendors to Watch in 2020
Solutions Review's Endpoint Security Vendors to Watch is an annual listing of solution providers we believe are worth monitoring. Companies are commonly included if they demonstrate a product roadmap aligning with our meta-analysis of the marketplace. Other criteria include recent and significant funding, talent acquisition, a disruptive or innovative new technology or product, or inclusion in a major analyst publication.  
The Top 5 Endpoint Security Challenges Facing Businesses in 2020
What are the top five endpoint security challenges facing businesses in 2020? What should your enterprise do to prepare itself against the incoming onslaught of attacks of malware and other attacks? Let's face the harsh reality: the new year (and new decade) won't change the risk you face from hackers and insider threats. If anything, hackers look to become more brazen in their attacks—more destructive and more far-reaching than ever before. Threat actors develop and evolve their malware attacks to evade once-effective detection capabilities and dwell for longer. Of course, the longer malware lingers on your network, the more damage it does and the more costly the mitigation.
The Best 7 LinkedIn Endpoint Security Groups You Should Join
LinkedIn serves as one of the premier platforms for enterprise technology professionals to gather, share ideas, and connect. IT security professionals and decision-makers alike seeking insights from the smartest in the industry can find it at LinkedIn. Specifically, you can find these cybersecurity insights, especially for Endpoint Security in the LinkedIn Groups. LinkedIn professional groups allow experts in niche fields and branches to discuss their latest findings and share resources. In that spirit, the editors at Solutions Review present our list of the 9 best LinkedIn Endpoint Security groups you should join. These are the most active forums on LinkedIn, and they regularly help us keep tabs on the industry.
4 Key Capabilities of Healthcare Endpoint Security
What are the 4 key capabilities of healthcare endpoint security? Healthcare stands as one of the most targeted verticals in the modern digital marketplace. Illegally obtained healthcare data proves extremely valuable on the Dark Web black market. In fact, according to the Ponemon Institute in 2015, health data can value for as much as $373 per record. Even reams of credit card data don't sell for as much on criminal networks. 
Financial Endpoint Security: Key Capabilities and Why It Matters
Why does financial endpoint security matter? How can businesses in financial verticals benefit from endpoint protection platforms and their capabilities? What capabilities, in particular, can help secure these digital perimeters? Financial organizations face three distinct challenges distinct from other verticals in the digital marketplace. First, financial enterprises face more attacks from cyber-criminals than any other industry. This shouldn't surprise you. According to security experts, 71 percent of all cyber-attacks have financial gain as their prime motivation. Obviously, hackers will follow the money to the businesses which handle finances and sensitive data most directly. 
The Top Endpoint Security Books You Should Read This Year
Endpoint security is an essential component of any enterprise's security kit, but making sure your team understands your solution is another conversation. Additionally, as endpoint security begins the transition from a preventative paradigm to a detection paradigm, your IT security team needs to understand how to manage new capabilities and priorities. There are loads of free resources available online (such as Solutions Review's best practices articles, solutions directories, and buyer's guides), and those resources are great, but sometimes it's best to do things the old-fashioned way… and there are few resources that can match the in-depth, comprehensive detail of good endpoint security books.
How to Secure Your Remote Workforce During The Coronavirus Crisis
It is undeniable; the coronavirus global pandemic has radically changed everyday business processes. Now many enterprises once focused on their physical premises must contend with a remote workforce unlike any they employed previously. How can you secure your remote workforce during the coronavirus crisis? Of course, your business may not feel concerned about cybersecurity at this exact moment. Instead, you may believe it a low priority compared to other challenges, including the means of communication among your employees, managers, and third-parties. Alternatively, you may emphasize changing your budgets to accommodate the change in workflows over security.
Four Unexpected Benefits of Endpoint Security for Businesses
With the coronavirus outbreak continuing to ravage businesses of all sizes, many enterprises still neglect their cybersecurity; even as companies utilize remote-workforce technologies to combat the spread of the infection, they don't protect those communications. Thus we should discuss the unexpected benefits of endpoint security for businesses. Of course, endpoint security solutions offer businesses plenty of tangible and recognized benefits as well. These include next-generation antivirus protection, Data Loss Prevention (DLP), application controls, and more. However, the unexpected benefits of endpoint security for businesses matter when making key decisions about your IT environment.
The 30 Best Free and Open Source Cybersecurity Tools
Should your enterprise embrace open-source cybersecurity tools? What can free and open-source cybersecurity tools offer your enterprise? Also, what open-source cybersecurity tools exist for the three major branches of business InfoSec: Identity Management, Endpoint Security, and SIEM? Open-source cybersecurity tools, as the name suggests, open their cybersecurity designs to the public for easy modification and customization. Therefore, your IT security team could deploy one of these tools and modify it to fit your organization's use case. Additionally, almost all open-source cybersecurity tools are free to use, which can help enterprises save on their IT budgets. During the coronavirus pandemic and the era of social distancing, this could certainly appeal to businesses of all sizes. 
Solutions Review Presents Our Endpoint Security Video Crash Course
Solutions Review presents our Endpoint Security Video Crash Course, courtesy of the Solutions Review Explores, and Solutions Review Defines series. It remains unclear how long the United States needs to stay socially distant; best estimates put the reopening date well past May 1. Therefore, most of us shall need to stay at home. However, working from home can offer plenty of opportunities for growth and improvement. In fact, this break in normal workflows allows cybersecurity professionals to catch up on their endpoint security skills. Alternatively, social distancing may offer your IT security team the time to gather resources and information for selecting a new identity management solution.
The Secret to Successful EDR For Your Business
What is the secret to successful EDR (endpoint detection and response) for your business? Moreover, why does successful EDR matter to your overall cybersecurity posture? Can it help you in this time of the coronavirus? Many experts consider EDR an essential capability in modern endpoint security solutions; in fact, Gartner labels EDR essential for inclusion to its coveted Magic Quadrant report. However, EDR doesn't exist in a vacuum. Instead, it operates in the context of your entire organization's cybersecurity strategy. 
How to Learn More 
Thank you for reading our top Endpoint Security articles of 2020. You can check out our endpoint security best practices here. Also, download our Free Endpoint Security Buyer's Guide for more on our solution providers and key capabilities.
Keep up with the latest endpoint security articles of 2020 and 2021 on social media.

Latest posts by Ben Canner
(see all)