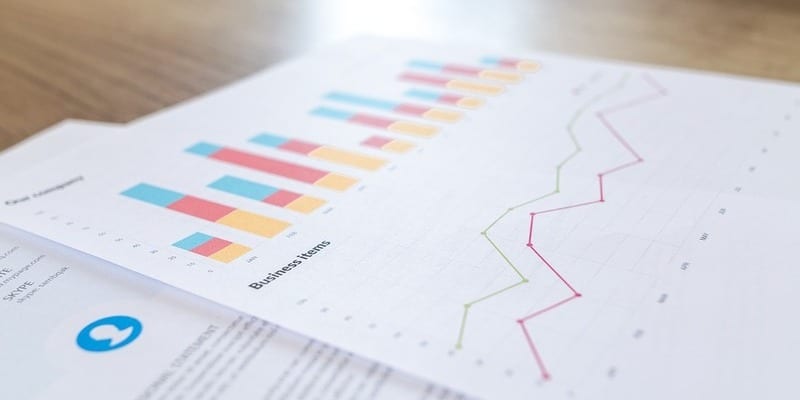 Technology advisory firm Forrester Research has released its latest Forrester Wave for Enterprise Marketing Software Suites, Q3 2019. This year's report emphasizes the importance of vision, data and intelligence capabilities, and integration. Forrester recommends that EMSS buyers should look for providers that share a vision for customer engagement, raise the bar for data and intelligence, and demonstrate the ability to integrate efficiently.
In their 40-criterion evaluation of enterprise marketing software suites, Forrester researchers Mary Pilecki, Robert Perdoni, and Christine Turley identified the seven providers whom they consider most significant in the category: Acoustic, Adobe, Oracle, Salesfroce, SAP, SAS, and Zeta — then researched, analyzed, and scored them.
The Wave Report details their findings and examines how each vendor meets (or falls short of) Forrester's evaluation criteria and where vendors stand in relation to each other.
In order to help EMSS buyers select the right tools, the Forrester Wave report outlines the current state of the market for top technologies and businesses, and separates the top providers into leaders, strong performers, contenders, and challengers. At Solutions Review, we've read the report, available here, and pulled a few of the most important takeaways.
Adobe, SAS, and Salesforce hold strong in the Leaders category
Adobe has historically maintained a marketing-centric view of customer experience, but has considerably built on its other offering since the previous Forrester report. Content, marketing, advertising, and analytics capabilities have been improved with a reimagined core data architecture called the Adobe Experience Platform. Adobe has also shown major dedication to its partnership with Microsoft with product integrations and infrastructure support on Microsoft Azure.
SAS' Customer Intelligence 360 solution offers strong analytics capabilities. With robust reporting, analytics, predictive modeling, and optimization functionalities, SAS offers a fresh marketing strategy rooted in data science and analysis. This vendor also offers integrated cross-channel campaign management, highly-rated account management and report features, and well-defined product road map that promises a bright future.
Salesforce offers the broadest CX solution, the most clients, and outsized marketing positioning. Its recent release of Interaction Studio and acquisition of Datorama have built on its core messaging, social, and advertising capabilities. While rapid-fire acquisition and innovation can be challenging, Salesforce is making smart investments to fill gaps and integrate customer journeys. It also commits significant resources to supports its client community.
Acoustic, Oracle, and SAP Stand Out as Strong Performers
Although IBM's core marketing technology assets were recently acquired by Centerbridge Partners, the newly branded Acoustic has hit the ground running with strong data and content integrations, as well as investment into analytics and advertising capabilities. Acoustic's EMSS offering will appeal to those with a focus on marketing execution for a range of online and offline channels who require campaign-focused analytics and optimization.
Oracle is continuing to focus on its core Responsys solution, as well as an expanding roster of optimization, real-time data ingestion, social media marketing, audience development, and advertising data and activation tools. Oracle also plans on prioritizing data unification, as well as as integration and partnerships to support comprehensive customer experiences.
SAP is taking a more pragmatic approach to marketing, aiming to leverage both experience and operational data for customer engagement. SAP has a global customer base and infrastructure to match, and aims to continue innovating in a way that is consistent with its enterprise-wide presence and capabilities.
Zeta Holds Its Own in the Contenders Category
After years of assembling various marketing technology assets, Zeta has consolidated its offerings and advanced into the EMSS marketing thanks to a corporate strategy built on data and services that support the full customer lifecycle. Zeta stands out by offering one of the most complete combinations of data and advertising technology available within an EMSS solution. This gives it the ability to cross the entire customer lifecycle from acquisition to customer marketing.
Latest posts by Anna Birna Turner
(see all)