Plannuh has announced a new tool to help marketers improve the way they forecast, demonstrate, compare, and report on the value of their marketing campaigns. The new functionality will help Plannuh expand its solution's capabilities by providing users with a reliable tool for accurately measuring the return-on-investment (ROI) generated by the campaigns they develop.
Our
Free Marketing Automation Buyer's Guide
helps you evaluate the best solution for your use case and features profiles of the leading providers, as well as a category overview of the marketplace.
Plannuh is a startup company that provides CMOs, marketing operations, budget owners, CFOs, and agencies with an all-in-one, cloud-based Marketing Leadership Platform designed to help users manage their marketing plans, budgets, and profits. The unified and collaborative-centric platform is equipped with expense management, marketing planning, marketing budget, AI-driven process automation functionalities, and a marketing performance dashboard. These features can help Plannuh's customers improve their agility, efficiencies, and marketing performances.
With the launch of this new functionality, Plannuh is expanding its Marketing Leadership Platform with deep learning tools and models. These will help marketing managers and leaders improve their marketing campaign performance forecasts, make better business decisions, and unlock insights into their top-and-bottom-performing campaigns. The functionality will also enable users to make proactive adjustments to campaigns, rebalance their marketing budgets, and develop a consistent rubric for measuring campaign performance across all funnel stages.
Peter Mahoney—the founder and chief executive officer of Plannuh—made the following statement to accompany the news: "Every CMO we speak with tells us that their ultimate goal is to fully understand the business value of their marketing investments  – finally, they can achieve that. Now marketing teams can use Plannuh to make timely, data-driven decisions to prove and improve the business value of their marketing."
Learn more about Plannuh.
---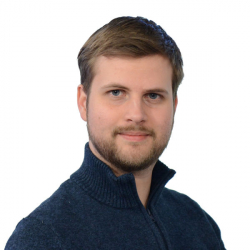 Latest posts by William Jepma
(see all)