The Top 13 Solutions Review Mobility Management Articles of 2020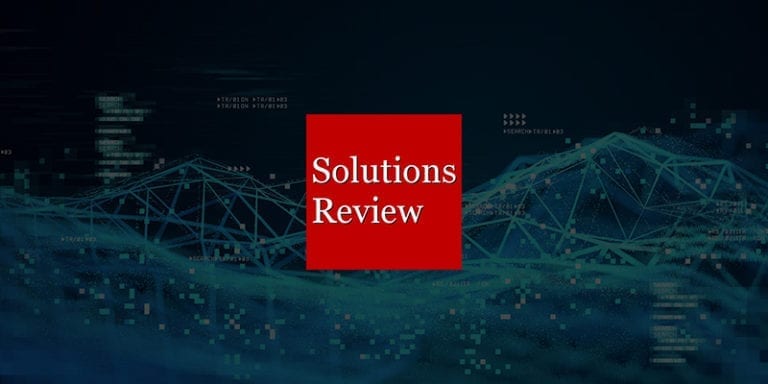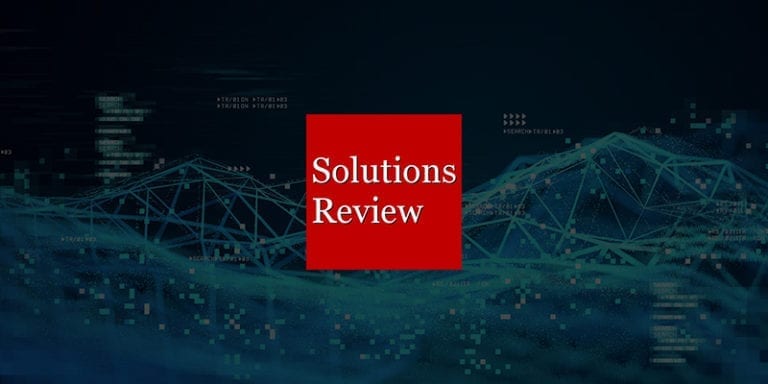 The editors of Solutions Review work to research mobility management on a constant basis. We compile technology research papers and reports, product updates, and capability trends. Then, we compile it into best practices articles posted every week. We offer a lot of mobility management articles and best practices. Sorting through all of them could feel daunting to the IT decision-maker. Thus, we compiled some of our best network monitoring articles and best practices released in 2020 to simplify the research process.
The 12 Best Unified Endpoint Management Solutions for 2020
"The editors at Solutions Review have developed this resource to assist buyers in search of the best unified endpoint management solutions to fit the needs of their organization. Choosing the right vendor and solution can be a complicated process — one that requires in-depth research and often comes down to more than just the tool and its technical capabilities. To make your search a little easier, we've profiled the best unified endpoint management solution providers all in one place. We've also included platform and product line names and introductory software tutorials straight from the source so you can see each solution in action."
---
Solutions Review: 6 Mobility Management Vendors to Watch in 2021
"Mobility management tools continuously observe all enterprise mobile devices and allow an administrator to deliver security mandates from a single management console. These products not only ensure that all mobile devices are functioning properly, but also that they protect your organization from mobile-related security incidents. What makes mobility management even more important is the value it holds for the future of your enterprise. Computers are only becoming smaller; laptops and IoT devices are considered mobile devices to most of the top vendors, not just smartphones. Sooner than you realize, all kinds of endpoints will be a necessity as the lifestyle of the workplace continues to change. Ignore this and you may have a collection of inefficient employees."
---
10 Questions to Ask When Evaluating Mobility Management Solutions
"Keeping your company's mobile devices secure is essential, and as such, companies offer mobility management solutions to track and control all a company's mobile devices. When deciding which of those solutions are right for your business, it helps to know the right questions to ask. To that end, we've listed 10 critical questions to ask when evaluating mobility management tools."
---
What's Changed: 2020 Gartner Magic Quadrant for Unified Endpoint Management
"Analyst house Gartner, Inc. recently released its 2020 Magic Quadrant for Unified Endpoint Management. This report looks at eight leading unified endpoint management providers: BlackBerry, Citrix, IBM, Ivanti, Microsoft, MobileIron, Sophos, and VMware. Gartner defines unified endpoint management as "a set of offerings comprising mobile device management (MDM) and management of personal computers, via traditional client management tools (CMTs) or modern management, through a single console that also combines the application of data protection, device configuration and usage policies."
---
The Essential Remote Work Checklist for Businesses and Mobile Devices
"During this time of crisis where companies are transitioning towards a fully distributed workforce, it's critical that an enterprise ensure they're prepared for employees working remotely. The COVID-19 pandemic has forced many people to work from home, whether just as a safety precaution or as mandated by their government. Whatever the case, in order to facilitate the transition towards remote-heavy operations, businesses need to follow a remote work checklist."
---
[VIDEO]: The Evolution and History of Enterprise Mobility Management
"The editors of Solutions Review are pleased to announce the second episode of our YouTube series "Solutions Review Explores" on mobility management. This ongoing series promises to explore and explain the categories and nuances of enterprise technology in a compelling visual format. On this episode, we examine the evolution and history of enterprise mobility management (EMM) solutions, including the technological advances that helped inspire the first EMM solutions and where the market is currently heading."
---
The 3 Major Players in Unified Endpoint Management, 2020
"Thanks to the current COVID-19 pandemic, the UEM market has seen major changes as businesses and vendors weather this storm together. Gartner highlights in their summary of the report that "Drastic change and a global pandemic marked a tumultuous year in the UEM market. The past 12 months magnified legacy CMT limitations and drove I&O leaders to UEM for reduced complexity, location-agnostic device management and analytics to track and improve device performance and user experience."
---
How to Know If Your Mobility Management Solution is Outdated
"How can you tell if your mobility management solution is outdated? An increasing number of mobile devices are being integrated into the workplace, and it is critical for businesses to have the proper solutions to manage them. However, vendors are constantly adding new features and capabilities to their mobility management solutions as new use cases and devices spring up. Legacy mobile device management solutions aren't enough anymore; IT administrators need to know more information about mobile solutions and user experiences to determine mobile operation success."
---
Five Devastating Mobility Management Mistakes You Need to Avoid
"With so many mobile devices entering the workforce, it can be difficult for companies to ensure all their mobile devices are in check without the proper software and best practices. That's why it's crucial to know about common mistakes that companies make regarding mobility management and how to avoid making them yourself. Below, we've listed five mistakes that your mobility management team must take steps to avoid."
---
4 Things to Consider During Mobility Management Vendor Evaluation
"The vendor evaluating process can be complex and difficult for any IT category, and mobility management is no exception. With so many providers offering tools of different sizes and capabilities, how do you know which solution is right for you? While it's likely that a number of solutions will do the job for your specific needs, without the proper information about each mobility management tool, you can't properly evaluate each potential vendor."
READ THE ARTICLE HERE
---
The Essential Mobility Management Books for IT Administrators
"An increasing number of mobile devices and mobile solutions are being deployed in the business world. Mobility management solutions allow companies to maintain control over their mobile devices by delivering security policies and monitoring mobile solutions. Books, whether hardcover or digital, are an excellent source for people looking to learn about a specific field of technology, and mobility management is no exception. We've listed the top mobility management books that you should add to your reading list. These books are intended for beginners and experts alike and are written by authors with proficiency and/or recognition in the field of mobility management."
---
4 Common UEM Challenges (And How to Overcome Them)
"UEM solutions help users to secure and manage all the mobile devices and endpoints for their enterprises. However, adopting and operating a unified endpoint management tool can introduce a variety of unique problems and headaches for administrators. That's why we've outlined the top four common UEM challenges and how your company can overcome them or avoid them completely."
---
5 Common Unified Endpoint Management Use Cases You Need to Know
"Unified endpoint management (UEM) is the latest solution for businesses looking to securely deploy and manage mobile devices. UEM tools evolved from mobile device management (MDM) and enterprise mobility management (EMM) tools, incorporating capabilities to manage PCs and endpoints in addition to mobile devices. Vendors in this space are set to replace EMM altogether and created a one-solution-fits-all offering to manage all a company's devices."
---
Looking for more info on the benefits of mobility management for your company's mobile devices? You should check out our free 2020 Mobility Management Buyer's Guide. We profile the top vendors in the mobility management field, their key capabilities, and our Bottom Line for each.
Check us out on Twitter for the latest in Enterprise Mobility news and developments!
Latest posts by Daniel Hein
(see all)