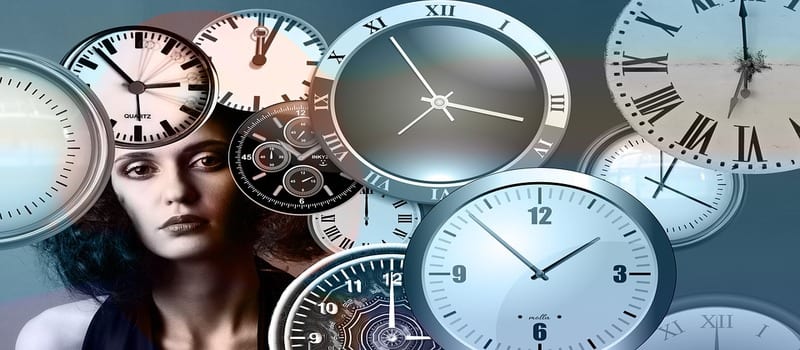 Digital business transformation is a cultural change in which organizations take advantage of digital tools to identify and react more quickly to opportunities and disruptive forces. For HR leaders, talent management is no longer just about getting employees to fill data into their profiles and report on performance, but giving them the tools and information they need to plan and develop their careers. 
This includes transparency into corporate culture, structures, goals and objectives, so every individual employee can continuously align, and help the organization to fine-tune critical goals and objectives.
Digital business transformation is rapidly gaining momentum as a leading business model for competitive advantage and greater market valuation. This new business model, according to Dean Lombardo, Lumesse senior writer, revolves around virtual networks, which have driven the evolution from an Industrial Age to a Digital Business Age, where physical assets and hierarchy matters less.
When applied to HR practices, participation in the network means easier and less costly methods of attracting top talent, increased candidate and employer engagement, plus the infusion of fresh ideas that your company can act on. Inside your organization, you can reduce isolated thinking through self-development principles such as intuitive access to shared information and more individual network freedom.
For digital business transformation to occur however, HR / IT / executive team leaders need to reimagine their talent management so it is more than just getting employees to fill data on their profiles and report on performance. Lombardo approaches this more in-depth, saying it starts with a total shift of your mind.
Mind-Shift, High-Level Support, and Devotion to the Plan
Transformation to the digital business model begins with a cultural and philosophical shift. This shift must be articulated in a plan that extends from your HR and IT departments, to your leadership team, to your rank and file, and should take into consideration potential new recruits and partner networks.
Digital transformation involves a certain leap of faith as you move from traditional ways of doing business and reducing manual processes to process automation and AI-supported (Artifical Intelligence) self-directed learning. It may seem like a difficult task for your organization and the professionals within, but you can gain leverage by recognizing these advanced digital processes as critical adaptations that'll save your business or individual career from obsolescence.
Lombardo suggests reaching out to your partner network, business and / or social networks and overall external talent pool in order to have a successful digital business network, because it's not only an internal strategy, nut external as well.
Having a Platform
For your digital transformation to succeed, you need a platform or system that can tap into the collective data and skills of your workforce and business partner ecosystem.
Once you've established a solid internal strategic partnership between your HR and IT departments, you'll need to identify a system that can provide a view of employee performance measured against corporate objectives and one that integrates data from external sources. Rollout of such an integrated enterprise system(s) is a necessary step but may be a challenging one as well. User interface and functional environment must be simple, easy, familiar and intuitive, ensuring that in using the tool, the employee's job is made easier.
According to Lombardo, a talent management system can represent an ideal catalytic platform for this digital business transformation without requiring yet another system log-in. Using this kind of environment, decision-makers can connect the dots between existing skills and gaps in workforce expertise, encourage and assign training, foster employee self-development, recruit professionals that supply missing skills or experience and leverage these activities towards greater business success.
As Gartner puts it, "To build a nimble and high-performing IT organization, CIO's must work with HR leaders to revamp and ensure performance management practices that fit for the purposes of digital business."
Read the full whitepaper: "How People Power and Fluid Performance Management Can Drive Digital Network Success"
---
Looking for more? Download our all new free buyers guide and check out the top Talent Management software vendors, along with snippets of their highest ranking products and solutions, plus the top 10 questions and tips about the implementation and selection process!
And don't forget to follow us on Twitter, LinkedIn and Facebook for all the latest in Work Tech space!
---
Liz is an enterprise technology writer covering Enterprise Resource Planning (ERP), Business Process Management (BPM) and Talent Management Suites (TMS) at Solutions Review. She attended Massachusetts College of Liberal Arts, where she attained a Bachelor of Arts Degree in Journalism. You can reach her at equirk@solutionsreview.com
Latest posts by Elizabeth Quirk (see all)