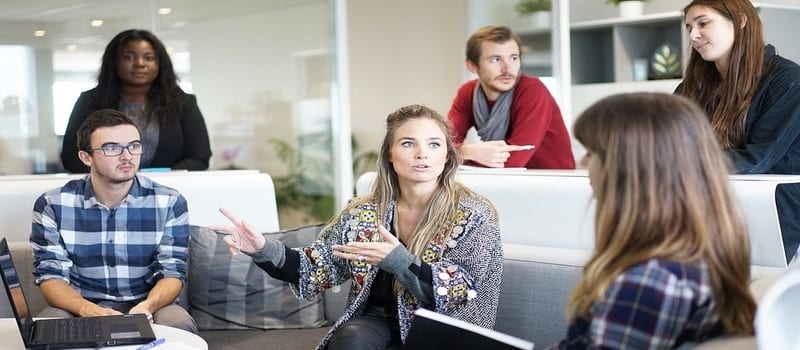 The war for talent refers to an increasingly competitive landscape for recruiting and retaining talented employees, and we're in the midst of it. Today, it's the millennial generation that make up an increasingly big amount of the talent pool is being scooped up by the corporate world.
Millennials may be laidback at times, but they bring value and critical talent to an organization. They have just what a business needs – innovative and new ideas, creativity, and the thirst for knowledge. Millennials are optimists and are well-versed in technology more than any generations before them. In today's digital world, this is exactly what businesses need.
This is a good time to initiate a talent management program. There is plenty of millennial talent out there and you're up against your competition in retaining the best of this talent for your organization.
By understanding what millennials want from an organization, the easier it will be to retain them. A happy employee, means a motivated employee. And a motivated employee is an ideal employee for any organization.
Philipe Bruce, founder of P.O.D.S Professional & Organizational Development Solutions, provides insights about the demands from millennials in his article featured on Human Resources Today. However, we've decided to pull out the most important points for this post.
Continuous Learning
The millennial generation is keen on learning, states Bruce. Although desired and needed, a salary raise or non-monetary benefits may not motivate them as much as a chance to learn and improve their skill and expertise might. Instead of climbing the corporate ladder, millennials are looking for employers that can help them progress through specific learning and development programs – which would prevent them from victim to failure.
Bruce suggests regular trainings, employee development initiatives, and various certifications. These things attract millennials to an organization and motivate them to increase their productivity.
Flexible Scheduling
Millennials are picky. Some don't like the conventional 9 to 5 workday, others prefer doing things their own way with flexible hours and the ability to work from home. Bruce claims that millennials defy the number of hours worked as the basic measure of productivity. For them, the quality of work delivered takes precedence over the quantity of work delivered, which is something that would probably cause eyebrow raising in most organizations. Nonetheless, millennials wouldn't have it any other way. They want work and life balance with their fair share of fun involved with it.
We encourage you to read the article in full here.
---
There are talent management solutions in the market today in order to help streamline continuous learning and scheduling. In fact, there are a plethora of reasons why your company should have a talent management software system, find out here.
Looking for more? Download our all new free buyers guide and check out the top Talent Management software vendors, along with snippets of their highest ranking products and solutions, plus the top 10 questions and tips about the implementation and selection process!
And don't forget to follow us on Twitter, LinkedIn and Facebook for all the latest in Work Tech space!

Latest posts by Elizabeth Quirk
(see all)