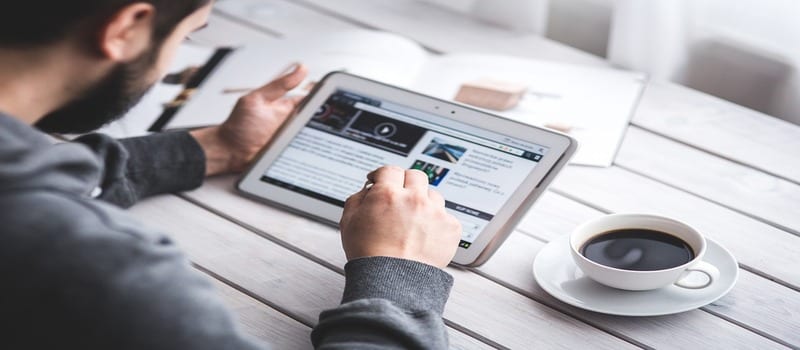 Organizations that have identified key challenges with their talent management and HR processes should take one step further, and identify the features and functions that will add value to their talent management strategies, according to Luke Marson, consulting partner of SAP SuccessFactors. 
While there are several great standalone talent management solutions in the marketplace already, there seems to be an increasing trend to purchase an integrated suite of talent management applications, as opposed to a collection of independent Human Resources (HR) tools that are later cobbled together.
In a post from Marson, he discusses the benefits of talent management software and helps to evaluate the process engagement it has on HR functions.
This trend of adopting a Talent Management Suites (TMS) is heightening because certain talent management processes are typically closely tied to other processes, like HR. For example, compensation management usually leverages performance management data, and recruiting is often tied to the onboarding process of a newly hired employee.
With solidary applications and tools, businesses lose the ability to have end-to-end processes that operate throughout the 5 pillars of talent management – recruitment and onboarding, learning and development, performance management, compensation management and succession planning.
Standalone talent management systems have the benefits of an easy user experience and branding, however, they are much less efficient in helping combat the key challenges of an organization's talent management strategies mentioned earlier.
While TMS are often the direction that businesses lean towards, its important to keep in mind that no vendor is superior in all areas or pillars of talent management. Each talent management software vendor brings their own benefits and solutions to the table, although some do excel against others. It's important to do some research on the vendor before choosing a TMS to implement. Here are the top questions to ask before purchasing.
Cloud
According to Marson, cloud has surpassed on-premise as the deployment method for HR and talent management systems. This is largely due to cloud HR systems offering a lower total cost of ownership than on-premise solutions, and are generally easier for HR departments to purchase because they fall under operational expenditure as opposed to capital expenditure. Cloud technology offers more regular and quick upgrades and new releases of features and functionality.
When looking for a talent management solution, Marson suggests to consider cloud vendors and checking out how often they release new upgrades and comparing them to previous updates. In particular, the time frame – usually two to four times a year, vendors offer HR departments the change to continuously enhance their processes with new features and functions.
These could be small enhancements, or they could be completely new modules or submodules. Either way, faster updates to talent management software means a faster progression of a company's talent management strategy.
Mobile
With cloud comes mobile capabilities. Many cloud vendors today offer mobile application as a part of their TMS, typically at no extra cost. The need for mobile talent management tools varies, but are often a sought-after function, particularly for recruiting processes where time is of the essence. "In an age of continuous performance management, mobile functionality that caters to this can be desirable," stated Marson.
This is where the importance of user experience comes into play. Users today expect an easy and user friendly experience when using software applications, which has put pressure on many vendors to focus on refining their user interface and user experience. If users won't use the system or only reluctantly use it, then your talent management processes will not be as effective as you need them to be. User experience has become just as important as functionality.
Another consideration that buyers often look for is whether or not the TMS is part of a larger Human Capital Management  (HCM) Suite. The larger HR technology vendors offer HCM Suites that encompass core HR, payroll and talent management functions.
Whether an organization looks for a full HCM suite or focuses more on talent management, it's a good thing to evaluate all features and functions that will add value to their talent management process.
---
Looking for more? Download our all new free buyers guide and check out the top Talent Management software vendors, along with snippets of their highest ranking products and solutions, plus the top 10 questions and tips about the implementation and selection process!
And don't forget to follow us on Twitter, LinkedIn and Facebook for all the latest in Work Tech space!
Liz is an enterprise technology writer covering Enterprise Resource Planning (ERP), Business Process Management (BPM) and Talent Management Suites (TMS) at Solutions Review. She attended Massachusetts College of Liberal Arts, where she attained a Bachelor of Arts Degree in Journalism. You can reach her at equirk@solutionsreview.com
Latest posts by Elizabeth Quirk (see all)