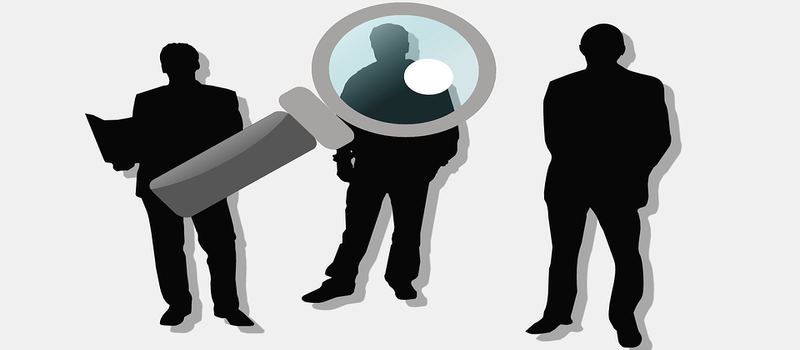 Advanced workforce analytics (otherwise known as human capital analytics) do more than just provide insights into payroll to manage expenses – they can be used to help manage talent as well. From predicting future top performers to grooming successors for key positions and identifying internal threats before they strike, today's workforce analytics are powerful tools for employers. 
With huge amounts of data being generated by the various applications used by organizations, workforce analytics tools can provide critical insights into different aspects of the organization's human resources. These insights can be leveraged to take informed and proactive decisions.
There are many ways in which workforce analytics can be leveraged for talent management. To help your company select its beginning projects or to expand existing efforts, here are the top three ways companies are using workforce analytics to successfully manage talent.
1. Talent Acquisition
Acquire the right talent in a shorter period of time. Workforce analytics give organizations a great alternative to applicant tracking systems because they have more comprehensive and relevant data, keywords, algorithms, etc. In this way, the results will be a lot more relevant as well.
While performing background checks, for example, workforce analytics algorithms are designed to use external data like social media activities to get a more detailed profile of the candidate, which can reduce recruitment time.
Workforce analytics can provide insight into which sources or channels have a higher ROI (Return on Investment). Organizations can then target their recruitment spend on those specific sources and channels where the returns are highest. They can be used to find out any risks in employee retention, the best candidate for a job role, compliance risks and more.
2. Talent Nurturing
Predict and harvest potential while eliminating the skill gap. Workforce analytics provides an understanding into employee performance which can help organizations identify what skills need to be improved for specific employees. To ensure enhanced performance and revenues, this information can be leveraged for organizing training programs or deeply focused meetings on high performers. As a result, businesses won't suffer from skill gaps and employees will be happy to learn more skills in order to perform better.
Workforce analytics can also help alert employers (or HR leaders) about employees who are thinking of switching jobs as these individuals planning to leave their current jobs usually portray certain characteristics, which can be picked up by the workforce analytics solutions.
Similarly, workforce analytics can find attributes in the employee data that can point to any potential issues related to morale and productivity. It's important to keep in mind that organizations need to take proactive action on these insights to ensure top performing employees are committed and efficient.
3. Talent Retention
Keep your employees happy and ensure compensation. One of the major factors that cause employees to leave or stay in a company is compensation. Workforce analytics can be leveraged to determine a fair compensation on the basis of data and information collected from various relevant external sources, years of service, performance, etc.
When organizations conduct pre-interview analysis, the candidate's public record, social media usage, and psychological testing data are usually reviewed. Pre-hire analysis however, a relatively new kind of workforce analytics, can be used to find and predict undesirable behavior on the basis of the candidates behavior pattern during the hiring process, according to Pratibha Nanduri, Staff Writer and Associate News Editor for HRTechnologist.
"Apart from problematic behavior, workforce analytics is also being used to analyze security or productivity related vulnerabilities with respect to current employees," Nanduri added.
Succession and continuity planning is another area where workforce analytics can be used – organizations can use details about employee capabilities and career paths to identify, retain and prepare potential successors.
---
Looking for more? Download our all new free buyers guide and check out the top Talent Management software vendors, along with snippets of their highest ranking products and solutions, plus the top 5 questions and tips about the implementation and selection process!
And don't forget to follow us on Twitter, LinkedIn and Facebook for all the latest in Work Tech space!
Liz is an enterprise technology writer covering Enterprise Resource Planning (ERP), Business Process Management (BPM) and Talent Management Suites (TMS) at Solutions Review. She attended Massachusetts College of Liberal Arts, where she attained a Bachelor of Arts Degree in Journalism. You can reach her at equirk@solutionsreview.com
Latest posts by Elizabeth Quirk (see all)