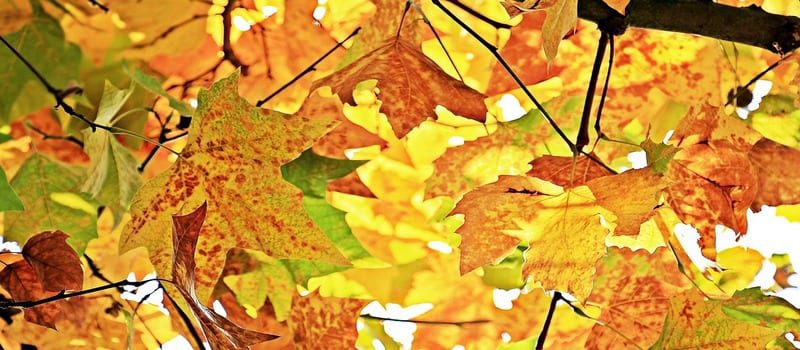 With summertime fading away and everyone getting back to their regular work routines, it can be useful to keep an eye on what this fall has in store for us in terms of talent management and HR oriented conferences. HR technology is in constant flux, so it helps to have your finger on the pulse of the industry.
Here at Solutions Review, we do our best to provide IT professionals with the top talent management and HR technology best practices, news and buyer's guides, but sometimes you need a little extra push, the kind you can only get in person.
We understand, and that's why we've created this list of the top talent management and HR conferences and events for fall 2017. If you're looking for top-notch speakers, vendor demos, and networking opportunities, then these should be your go-to, must-attend events, so check them out.
---
2017 Talent Performance Management Summit
"The Talent Performance Management Summit will share innovative strategies to transform this process into one that supports the demands of the new world of work by embedding speed, agility, customization, and frequency in interoffice interactions, revolutionizing relationships between contributors and managers. Experts will discuss the use of social technology in managing and driving performance, how data can revolutionize the performance discussion, and more!"
When: September 11-13
Where: San Diego, CA
---
4th Annual Talent Acquisition Conference
"During this conference, we will explore strategies and innovations you should consider and implement now in order to stay ahead of your competitors in the next decade. We will use a combination of keynote addresses, breakout sessions and roundtable discussions to ensure maximum opportunities to learn from experts and your peers. Join us to discuss how data analytics will help identify successful recruiting techniques, new trends in recruiting fueled technology and more."
When: September 26-27
Where: New York, NY
---
Chief Learning Officer (CLO) Symposium Plus
"As the emphasis on innovation continues to intensify in the world of business, the importance of finding and developing the right talent has grown exponentially. And it has definitely caught the attention of top leadership. Increased scrutiny on the performance and potential of the workforce means intense pressure on corporate learning to become an essential cornerstone of business success. What does this mean for learning leaders?
The 2017 CLO Symposium+PLUS will explore the challenges and opportunities of learning in the talent economy and how learning fits within the broader context of strategic talent management."
When: October 2-3
Where: Huntington Beach, CA
---
HR Tech 2017 Conference & Expo (Featuring Women in HR Tech)
"Helping forward-looking professionals rethink HR and leverage technology to exceed employee expectations and succeed in business is what the HR Tech Conference is all about. Sessions focus on the business process and organizational success enabled by technology and cover all the latest trends — AI, chatbots, SaaS, The Cloud, social, mobile, analytics, video, gamification and more — as well as the more traditional technologies and processes that still compete for your attention."
When: October 10-13
Where: Las Vegas, NV
---
2017 People in Energy Summit
"The People in Energy Summit is recognized as a leading forum in promoting learning and networking activities within the talent management sphere of the energy industry. At this year's event, our expert speaking faculty composed of experienced thought-leaders will share their insights via case-studies and research will provide the knowledge necessary to develop a sustainable workforce plan for a rapidly evolving, high-stakes industry. Through engaging content and discussion, participants will take on the most pressing and relevant issues in the Energy Industry as they relate to talent management, and will leave prepared to play a role in the long-term success of their organizations."
When: November 16-17
Where: Houston, TX
---
Recruiting Trends & Talent Tech
"At Recruiting Trends & Talent Tech, you'll discover both the Art & Science of Talent Acquisition. Offering a fast-paced mix of engaging presentations, focused workshops, peer-to-peer discussions and great networking, this dynamic event gives you the opportunity to gain the skills and knowledge you need to succeed. Along with valuable insights from the world's most renowned Recruiting and Talent Acquisition experts, you'll learn innovative recruiting strategies and how technology is being used to transform the way talent is sourced, hired and brought into your organization."
When: November 28-30
Where: West Palm Beach, FL
---
Looking for more? Download our all new free buyers guide and check out the top Talent Management / HR software vendors, along with snippets of their highest ranking products and solutions, plus the top 5 questions and tips about the implementation and selection process!
And don't forget to follow us on Twitter, LinkedIn and Facebook for all the latest in Work Tech space!

Latest posts by Elizabeth Quirk
(see all)