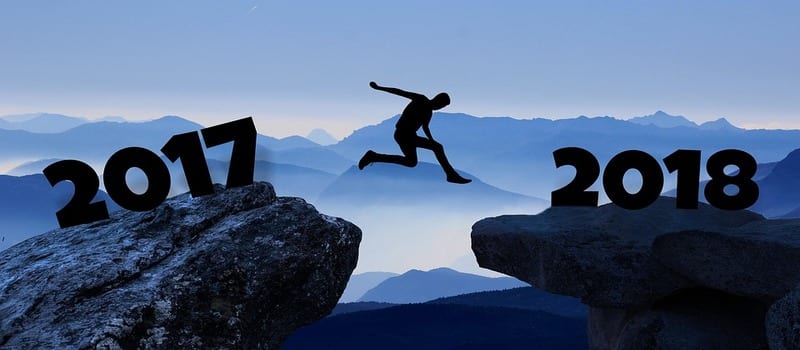 When you ask most business leaders, CEO's or CHRO's (Chief Human Resources Officer) what their key priorities are for the upcoming year, talent management is usually high on the list. Everyone knows how important talent is to a company, so it's an easy choice. Talent management is generally seen as a long-term process, but for most business leaders, it means it's HR's responsibility to keep up with.  
Tom Haak, founder and director of The HR Trend Institute, argues that a big challenge for organizations is to make talent management urgent, and to make it a priority of today, not the future. With this in mind, however, it's good to be prepared for what's coming in 2018. Below are eight talent management trends Haak believes will be prominent in the upcoming year.
1. A Focus on Today
Instead of focusing on talent management interventions that have a long term effect, such as learning and development programs, Haak believes you can focus on the interventions that have an effect today. For instance, removing the blocker in the management team and appointing one of your top talent employees instead. Or giving top talent individuals responsibility for the development of new markets. Either way, don't hesitate to put your best people on the most important jobs, especially if you feel like they've earned it.
2. An Individual Approach
In HR, one of the most important trends is individualism. It's unnecessary and almost unprofessional to make assumptions about what people want and need. In today's world, diving the workforce in segments ("middle management", "older employees", etc) is pointless. In talent management, a tailored individual approach is crucial. If you know what the capabilities of your employees are, their wishes, and in which direction they want to develop, you can design opportunities that best fit with that specific individual or employee. HR technology and talent management software today allow you to better know and understand your employees, so take advantage of that.
3. Blurring the Boundaries Between Internal and External Talent
The world is filled with talent, but organizations limit themselves by focusing too much on developing and retaining the current talent they already have. Haak hopes to see a change with this, making talent pools larger by including external talent elsewhere – at suppliers and partners, or even in the group of alumni.
4. Performance Feedback
Employees are always looking for ways to improve themselves in the workplace, or improve their work habits. Performance consulting and feedback is definitely the practice you'll want to implement to help people grow and become better at their jobs. Regular and granular feedback, with guidance, based on real performance will help give employees an idea of which perfomance areas they need to improve.
5. Team Focus
More often than not, HR practices (including talent management) are focused on individuals. This is good, but at the same time, teams are known to be the major building blocks in most organizations. Developing and strengthening talent teams is still an underdeveloped practice, according to Haak, but will get more attention in the coming years.
6. Employee Experience
The better your employee's experience is at the company, the better for company branding and promotion. You see stuff like this all the time, on Twitter for instance, there is a hashtag for #myfirstday – people like to share positive experiences. If you take the time to get to know your employees, their wants and needs, and follow through with trying your best to cater to them, the better their experience will be. In turn, employees will want to stay with the organization and even recommend it to others.
7. Organic Approach to Talent Management
"I was speaking about talent management with a friend, who is working at a medium sized multinational. She said she was now advocating a "go with the flow" approach. Talent in their organisation often start initiatives without any corporate involvement. The main task of the corporate team is to stimulate and not to stop these initiatives, and not to force them to a global approach immediately. An interesting organic approach that I think we will see in 2018," says Haak.
8. Talent Analytics
Talent analytics are also seen as the foundation of all talent management initiatives. The most important talent management trends can be implemented, as they are fuelled by talent analytics, according to Haak. Unfortunately, not many organizations utilize talent analytics, and are still exploring the possibilities. This is something Haak thinks will change in 2018 as well.
---
Looking for more? Download our all new free buyers guide and check out the top Talent Management / HR software vendors, along with snippets of their highest ranking products and solutions, plus the top 5 questions and tips about the implementation and selection process!
And don't forget to follow us on Twitter, LinkedIn and Facebook for all the latest in Work Tech space!
Liz is an enterprise technology writer covering Enterprise Resource Planning (ERP), Business Process Management (BPM) and Talent Management Suites (TMS) at Solutions Review. She attended Massachusetts College of Liberal Arts, where she attained a Bachelor of Arts Degree in Journalism. You can reach her at equirk@solutionsreview.com
Latest posts by Elizabeth Quirk (see all)