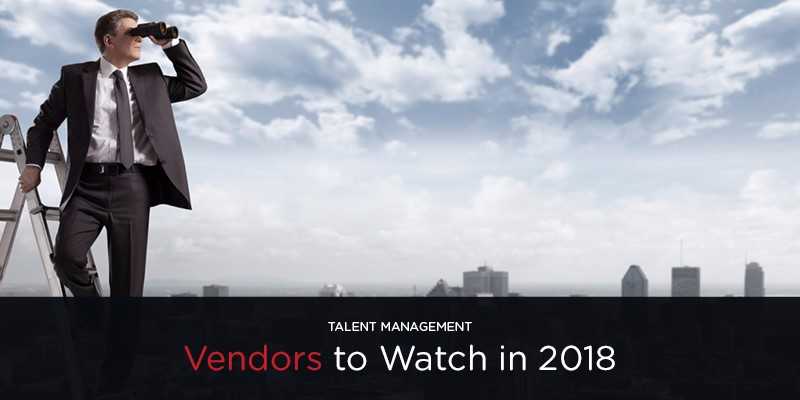 Talent management is the process of recruiting, training, developing and retaining employees by organizations so that they are able to reach their business goals. Talent management tools are often deployed to help organizations with strategies in sourcing, attracting, selecting, training, developing, retaining, promoting and moving employees throughout the organization.
In that spirit, we've turned our gaze to the future of talent management. Whether its inclusion in a recent analyst report, the release of an innovative new tool, or a bump in venture funding, these are the providers that have earned watch list status for the year ahead.
1. Cornerstone OnDemand
Cornerstone OnDemand, founded in 1999, is a public company based in Santa Monica, California, U.S. The vendor has operations in more than 20 countries throughout the world. Cornerstone's talent management suite is offered via public cloud and has robust configurability and best-in-class learning and performance capabilities.
Client references for Cornerstone, from Gartner's 2017 Magic Quadrant report, indicated above-average product satisfaction and significantly above-average satisfaction with the vendor-customer relationship. With the power of Cornerstone's Unified Talent Management Suite, organizations can bring all phases of the employee lifecycle under one platform.
---
2. Oracle
Oracle is publicly traded and based in Redwood Shores, California, U.S.A., with offices throughout the globe. The Oracle Talent Management Cloud is a subset of the Oracle Human Capital Management (HCM) Cloud. The functionality offered spans Recruiting, Onboarding, Performance and Compensation Management, Career Planning and Learning and Workforce Planning. Oracle looks to position its talent management suite in conjunction with its broader HCM platform.
Oracle Talent Management Cloud delivers leading Recruiting and Compensation Management, as well as competitive Performance and Succession Planning, to a large and diverse global customer base.
---
3. SAP SuccessFactors
SAP SuccessFactors is the HCM solutions group within SAP, and based in South San Francisco, California, U.S.A.  with offices across the globe. Its solutions are exclusively offered through a Software-as-a-Service (SaaS) model. SAP SuccessFactors offers leading performance and workforce planning solutions, with functional depth and breadth across the full talent management suite.
SAP SuccessFactors talent management suite helps you bridge the gap between strategy and execution by driving business alignment, optimizing people performance and building a competitive advantage through people. SAP SuccessFactors provides a unified talent management solution that includes: Onboarding, Recruiting, Performance & Goals, Learning, Compensation, and Succession & Development.
---
4. Saba / Halogen Software
Saba Software, founded in 1997, and based in Redwood Shores, California, U.S.A. recently acquired Halogen Software, and now the two vendors work in unison to deliver best-of-breed talent management solutions.
Halogen TalentSpace is an in-house-developed suite of talent modules that includes performance, communication and coaching, succession, compensation, learning and job description management. Halogen partners with Jobvite for recruiting and onboarding functionality. Their solution can be deployed via SaaS or on-premise. Saba and Halogen Software offer solutions tailored for healthcare, professional services, financial services, manufacturing, hospitality, education and the public sector.
---
5. Deltek
Headquartered in Herndon, Virginia, Deltek is the leading global provider of enterprise software and information solutions for government contractors, professional services firms and other project-based businesses.
"For decades, we have delivered actionable insight that empowers our customers to unlock their business potential. 22,000 organizations and millions of users in over 80 countries around the world rely on Deltek to research and identify opportunities, win new business, recruit and develop talent, optimize resources, streamline operations and deliver more profitable projects."
Deltek talent management handles every step of the HR lifecycle from Recruiting, Performance, Development, and Training to Compensation. Available as one comprehensive package or à la carte to suit the current needs of your business, each solution works in sync with the others on an easy-to-use interface.
---
Looking for more? Download our all new free buyers guide where you can find the top Talent Management/HR software vendors, snippets about their highest ranking solutions and products, plus the top 10 questions and tips to ask yourself and software vendor before purchasing!
And don't forget to follow us on Twitter, LinkedIn and Facebook for all the latest in Work Tech space!

Latest posts by Elizabeth Quirk
(see all)