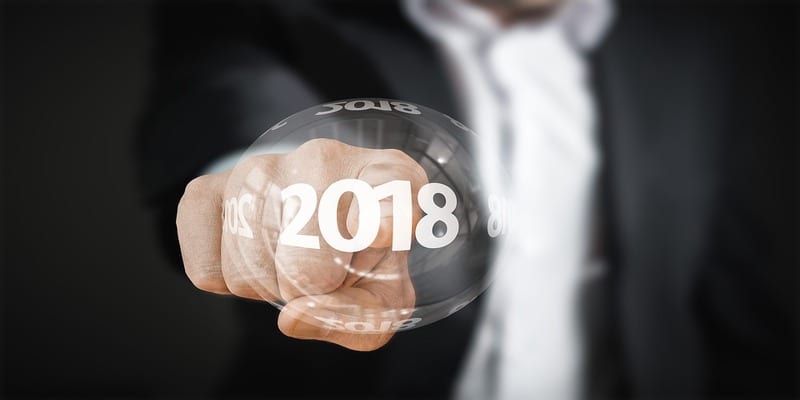 Human Resource (HR) technology is an umbrella term for software and associated platforms for automating the HR function in organizations. This can include anything from employee payroll and compensation, talent acquisition, and talent management to workforce analytics, performance management and benefits administration.
As the new year approaches, a wave of upgrades and replacements are sweeping the HR technology market due to all the current marketplace disruptions and changes. Josh Bersin, founder and principal at Bersin by Deloitte, provider of research-based membership programs in human resources (HR), talent and learning, provides some of the top HR technology trends that we will be seeing more of in 2018.
HRMS and HCM in the Cloud
Within recent years, cloud-based HR technology has gained a lot of traction. Human Resources Management Software (HRMS) and Human Capital Management (HCM) software are two examples of platforms that will be deployed in the cloud more in 2018.
"I could list more than two dozen highly successful vendors that offer HRMS, payroll, and many talent management services in the cloud. And in most cases they are offering financials and other ERP solutions as well. So the question for most companies is no longer "if" you go to the cloud, but rather when and how," Bersin said.
Continuous Performance Management
According to Bersin, continuous performance management is possible, it works, and it can transform your company. Generally, continuous performance management is defined as performance management processes that take place throughout the year on an ongoing basis, as opposed to those based on traditional annual appraisals. These processes include near-term objective setting, regular one-to-ones or 'check-ins' and real-time feedback. Building a new, ongoing process for goal setting, coaching, evaluation and feedback is going to be embraced by more companies and organizations in the upcoming year.
Engagement, Feedback and Analytics Tools Rule
In past years, the engagement survey market was a dull place with not a lot going on. Today however, it has become a robust world of real-time survey systems, sentiment analysis software, organizational network analysis (ONA) tools, and products that actually automatically ask your peers for feedback to give you real-time coaching.
Open feedback tools are also expanding, giving employees many new places to comment on the workplace. Bersin claims a new area of growth is the explosion of systems to offer pay transparency and are now crowdsourcing and providing benchmarking tools to help you "find your worth" (a phrase Glassdoor coined) through open feedback and benchmarking.
"I believe this explosion of transparency has been very healthy for business, and it has spawned a new set of pulse surveys, AI-based analysis and recommendation systems, and culture assessments throughout the marketplace. You can get this technology from startups, ERP vendors, talent management systems, and embedded in the new performance management systems. I think companies have to think about this as an overall architecture, but this is still a new world," Bersin adds.
New Breed of Corporate Learning Tools
These include platforms like Learning Management Systems (LMS) and new Artificial Intelligence (AI)-based systems to recommend learning, find and deliver learning. Virtual Reality (VR)-based learning is also making its way into the 21st century. Bersin expects to see smarter technologies to help companies find "just what we need" along the lines of performance management and support.
A Thriving Recruiting Market
Recruitment is the largest marketplace in HR and will continue to thrive in 2018. High volume recruitment (hospitality, services, healthcare, retail industries) is being automated by chatbots and other new tools; skilled job recruitment is being revolutionized by open sourcing tools, more automated Applicant Tracking Systems (ATS), and better assessments. Plus, video assessment and culture assessment tools have matured so far that everyone can use them.
According to Bersin, we are back into the "war for talent" and this time the "talent" is leading the charge. In other words, all the new technologies are making recruiters smarter about candidates, just as candidates are getting smarter about your companies.
---
Looking for more? Download our Talent Management Buyer's Guide for free to compare the top 24 Talent Management and HR Tech vendors head to head. The guide also includes 4 key capabilities to consider while selecting a new solution and 10 questions to ask yourself and the vendor before purchasing.
And don't forget to follow us on Twitter, LinkedIn and Facebook for all the latest in Work Tech!

Latest posts by Elizabeth Quirk
(see all)