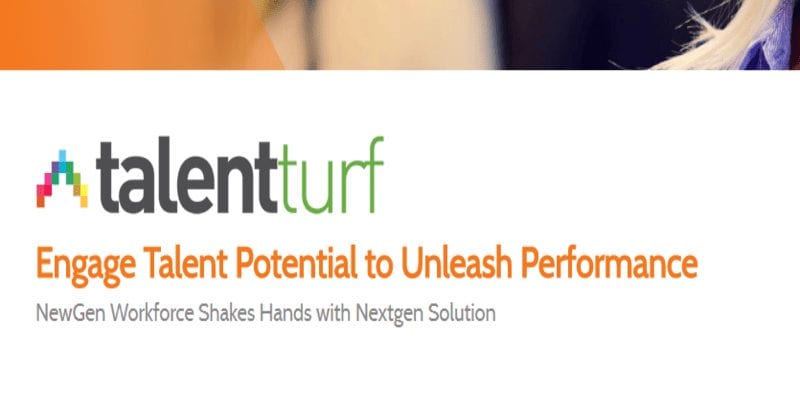 WNS, a leading provider of global Business Process Management (BPM) services, today announced the launch of WNS TalentTurf: a comprehensive and real-time performance engagement platform for talent management. The platform embeds functional expertise, digital capabilities and analytics in the talent management process.
"Rapid digital transformation and the growing millennial workforce is creating a constant need for organizations to redefine their work culture to more closely align with business goals," said Keshav R. Murugesh, Group CEO, WNS. "Creating compelling employee experiences is now directly linked with creating delightful customer and consumer experiences. WNS TalentTurf, an innovative solution developed for Chief Human Resource Officers (CHRO), originates from WNS' extensive experience of managing a global workforce of 35,000+ employees catering to 300+ clients from 53 offices. This digital platform enables CHROs to move the needle from performance management to performance engagement."
WNS supports organizations across the employee lifecycle value chain and encourages organizations to unleash their HR potential. The company offers industry-specific HR and BPM solutions including analytics, payroll, recruiting, training,  compensation, benefits, workforce management, and performance management.
With over a decade of rich experience in the HR domain, WNS' strong delivery capability today is driven by 700+ expert professionals spread across 11 countries. WNS' technology solutions are platform-agnostic, and support leading global platforms like PeopleSoft, SAP, and other systems of engagements.
"It is indeed an imperative in today's age for any organization to provide a mutual performance engagement platform to their employees capturing real-time outcomes," said R. Swaminathan, Chief People Officer, WNS. "WNS TalentTurf is our latest offering for such organizations looking to enhance the talent management process. This platform fosters collaborative engagement to enable 'anytime' and 'real-time' performance conversations designed to create outperformance. Seamless integration with leading ERP systems, 24x7x365 agility, omni-channel digital versatility and an easy-to-use interface allow WNS TalentTurf™ to align performance engagement with expected business outcomes."
---
Looking for more? Download our all new free buyers guide and check out the top Talent Management software vendors, along with snippets of their highest ranking products and solutions, plus the top 10 questions and tips about the implementation and selection process!
And don't forget to follow us on Twitter, LinkedIn and Facebook for all the latest in Work Tech space!

Latest posts by Elizabeth Quirk
(see all)