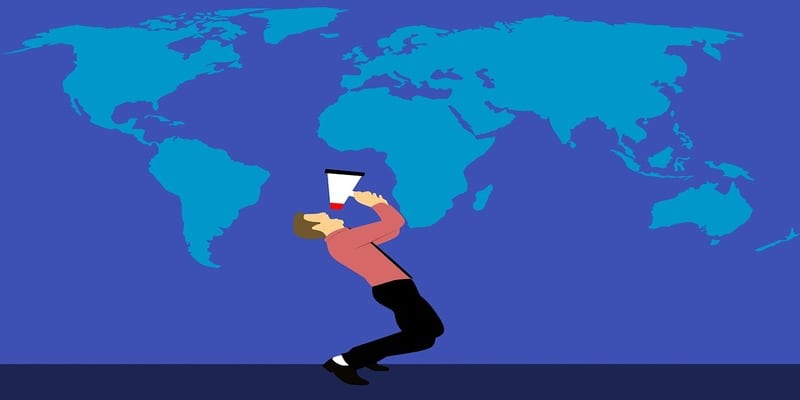 Skillsoft, a global provider of corporate learning management software, announced a plethora of new technology updates and new development programs at the Perspectives Conference in Las Vegas the past week.
The company made announcements of:
A new Leadership Development Program.
Tech updates (including the addition of compliance training) to its award-winning intelligent learning system, Percipio.
A new learner experience/social platform plus extended enterprise tools for SumTotal Talent Expansion Suite.
These new programs and solution updates are a testimony to the progress Skillsoft has made recently, as well as its commitment to furthering HR and learning technology for its customers.
Leadership Development Program
At the conference, Skillsoft announced the general availability of its new Skillsoft Leadership Development Program aimed at accelerating leadership learning at all levels. According to the announcement, this new program features  scenario-based course content covering 20 of today's most critical leadership competencies, with plans to support an additional ten competencies in 2018.
The Skillsoft Leadership Development Program includes an innovative, scalable and cost-effective course series curated to engage modern, digital learners. The courses average 45-60 minutes of high-definition, video-based instruction, each comprised of 5-8 minute single-concept segments to support micro-learning.
Tech Updates and Added Compliance Training to Percipio
Skillsoft also announced Percipio Compliance, a new solution that delivers Compliance training on the Percipio intelligent learning platform. Percipio Compliance furthers Skillsoft's mission to make Percipio the de facto standard in corporate learning – one platform, on-demand, anytime, anywhere and on any device.
According to the announcement, Percipio Compliance enables compliance officers to deliver robust training programs with the flexibility and robust functionality needed to meet and manage complex regulatory requirements. The solution also provides an unmatched ability to support knowledge retention and a culture of compliance and change behavior. The new solution delivers customizable, cloud-based learning that makes compliance training, curriculum management and reporting flexible, convenient and cost-effective.
Other upgrades to the Percipio platform include new implementation and custom channel curation services that accelerate the deployment of Percipio by providing a level of support mapped to the scope of each organization's engagement. Percipio's Custom Channel Curation Services on the other hand, allow organizations to create customized content channels that are both tailored to engage their learners and aligned with key business objectives.
SumTotal Talent Expansion Suite
Since Skillsoft's acquisition of SumTotal Systems, a provider of talent management solutions, together the companies have been working together to bring best-of-breed learning, performance and talent management software to their customers. At the Perspectives conference, SumTotal Systems announced a new release of its award-winning SumTotal Talent Expansion Suite. The 18.2 release, which will be available in June, delivers exactly what users are looking for: consumer-led design, with a personalized experience to the individuals learning and development requirements. This release further enhances SumTotal's social offerings and delivers extended enterprise and mobile app innovations.
---
Looking for more? Download our free talent management buyers guide and check out the top-24 talent management solutions, along with one page profiles of vendors in the space, plus kep capabilities and questions to consider about the implementation and selection process!
And don't forget to follow us on Twitter, LinkedIn and Facebook for all the latest in Work Tech space!

Latest posts by Elizabeth Quirk
(see all)