Gartner Names 4 Cool Vendors in Human Capital Management Applying AI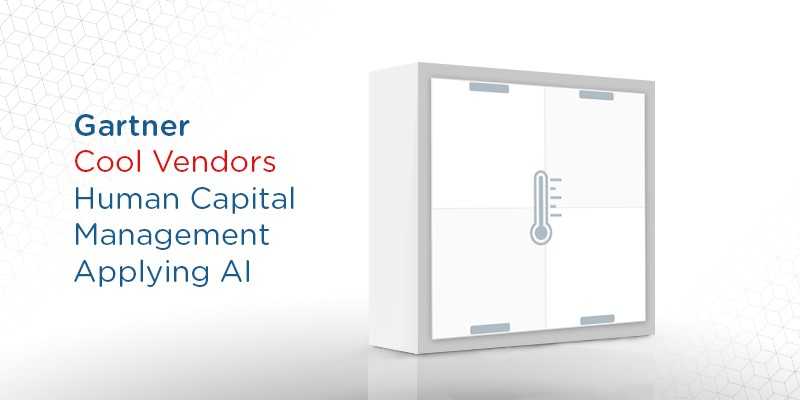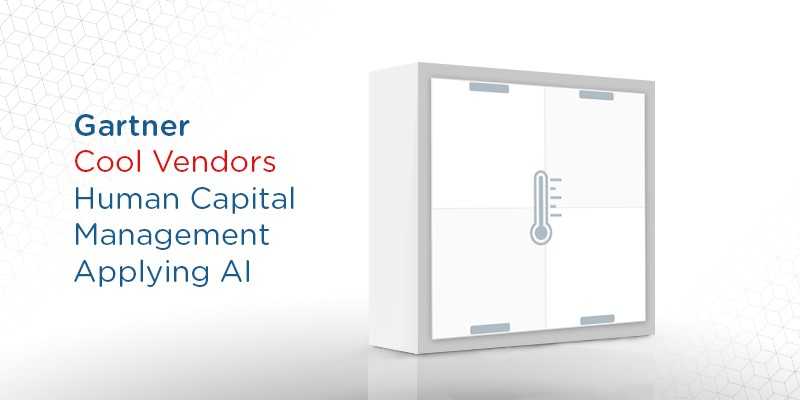 Analyst house Gartner Inc., has released its newest vendor reporting highlighting four emerging solution providers that offer C-suite executives innovative alternatives in the human capital management (HCM) technologies space. Its Cool Vendors in Human Capital Management Applying AI report focuses on organizations that offer some disruptive capability and/or opportunity. Gartner says that cool vendors "exist across all major areas of technology and innovation" and CIOs that pay close attention to these trends can avoid the "disadvantage in trying to keep up."
As AI becomes an increasingly popular technology within the broader talent management space, the editors here at Solutions Review thought it would be helpful to provide an inside look at the cool vendors in Gartner's report.
With that being said, we've read the full report, available here, and want to take the opportunity to expand upon the introduction Gartner has given to these providers. We believe our unique view of the marketplace can help you to better understand how these tools will fit into the overarching landscape as they mature and go forth.
Known to be one of the most prominent European People Analytics practices, OrganizationView provides a range of services and products to enable customers to make effective, empirically-driven decisions about their workforces. Gartner named OrganizationView as a Cool Vendor for their flagship employee feedback tool, Workometry – an open-question employee feedback platform. It helps organizations capitalize on ideas from their employees, enabling Human Resources and leaders from across other company functions to analyze and act on these in near real-time, regardless of the language used.
---
Qlearsite has a collection of solutions to help improve workforce productivity – powerful on their own and transformative when used in combination. The company's people analytics platform uses machine learning, natural-language processing (NLP), sentiment analysis and data visualisation to generate insights related to various workforce topics. These include innovative solutions to recruitment, employee engagement and retention, diversity and inclusion, experience, Verification of Employment (VoE) and ultimately business productivity.
---
VCV offers an AI-powered Robot-Recruiter that searches for candidates, calls them with questions using voice recognition, and then invites them to record a video interview. VCV's recruiting bots work 24/7, helping you find potential candidates, chat with them (online or on the phone) and interview them via phone call or video call. Gartner named VCV a Cool Vendor because of the company's impressive predictive analytics, machine learning and AI recruitment technology.
---
Zugata
Zugata was founded in December 2014 with a vision to use data to understand employees and to use those insights to empower employees to reach their fullest potential. As such, Zugata offers performance platforms that allow organizations to optimize their workforce and environment for success. Their AI-powered organizational performance platform, Zugata Insights, helps companies drive organizational performance by allowing you to measure and manage leading indicators of a healthy organization. Zugata Insights helps you improve your efforts in recruiting and talent management by using a data-driven approach to acquire, develop, and reward talent strategically.
---
Looking for more? Download our talent management buyers guide and check out the top-24 products available in the market with full page vendor profiles, key capabilities and questions to ask yourself and the vendor before purchasing a talent management solution. For those just starting the talent management software search process, this is truly the best resource to help get you going.
And don't forget to follow us on Twitter, LinkedIn and Facebook for all the latest in Work Tech space!