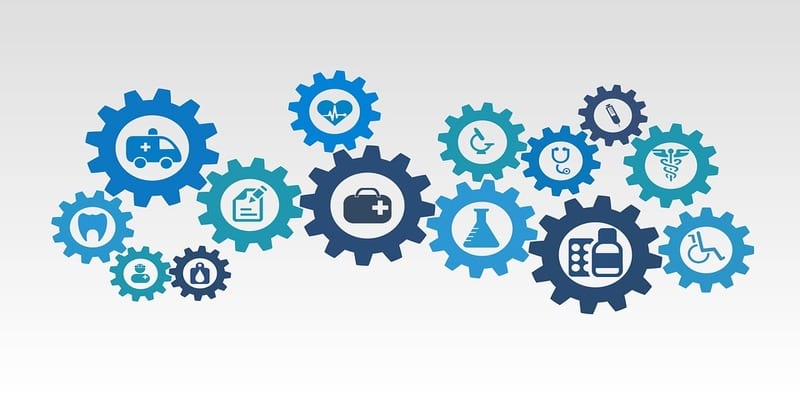 HealthcareSource, a provider of the only comprehensive talent management suite designed specifically to support the healthcare talent ecosystem, announced strategic partnerships with two of the healthcare industry's leading education providers: Apex Innovations and Ed4Online – providing healthcare organizations premier education and training solutions that address the full continuum of care.
"Leading healthcare organizations are investing in education and training programs to hire the best talent, keep them engaged, and continually grow them through a combination of both clinical courses and professional skills and leadership training," said J.P. Fingado, President and Chief Executive Officer for HealthcareSource. "Partnering with Apex and Ed4Online, both leaders in healthcare education, underscores our commitment to providing healthcare organizations an expansive and growing library of innovative courseware."
HealthcareSource NetLearning learning management system and the accompanying eLearning Library of online courseware are designed to engage learners throughout the entire health system, assisting organizations in addressing and monitoring compliance, certification, and licensure, as well as professional development. The expanded portfolio of learning courseware enables organizations to meet their staff's continuing education needs and improve employee retention rates through expanded career opportunities.
Ed4Online offers more than 500 online courses, covering the full continuum of care, through Ed4Training. Topic areas include post-acute, non-acute, and behavioral health. Health systems can use these courses to meet compliance requirements, upskill their staff, reduce training costs, improve retention rates, and impact quality of care.
According to Tricia Seymour, Ph.D., Chief Operations Officer, Ed4Online, "We are delighted to partner with HealthcareSource to help individuals and companies learn new skills and strengthen existing ones to move them toward their personal and professional goals. Our vast expertise across the continuum of care marries well with HealthcareSource's growing client base."
Apex Innovations' courseware features industry-leading 3D graphics, animations, and interactivity that bring difficult-to-understand concepts to life in meaningful and visually engaging ways. The company's growing library of courseware is focused on chest pain, ECG, cardiac rhythms, stroke, neuro, heart failure, hemodynamics, STEMI recognition, and sepsis.
"The combination of HealthcareSource's learning management system with Apex courseware represents a synergistic offering that promotes optimal patient outcomes through increased clinical competency," said Marianne Bourgeois, President and Founder of Apex Innovations.
As with all courseware in the HealthcareSource eLearning Library, these offerings will be fully integrated into the HealthcareSource NetLearning solution, allowing clients to immediately begin using their purchased content.
---
Looking for more? Download our talent management buyers guide and check out the top-24 products available in the market with full page vendor profiles, key capabilities and questions to ask yourself and the vendor before purchasing a talent management solution. For those just starting the talent management software search process, this is truly the best resource to help get you going.
And don't forget to follow us on Twitter, LinkedIn and Facebook for all the latest in Work Tech space!

Latest posts by Elizabeth Quirk
(see all)