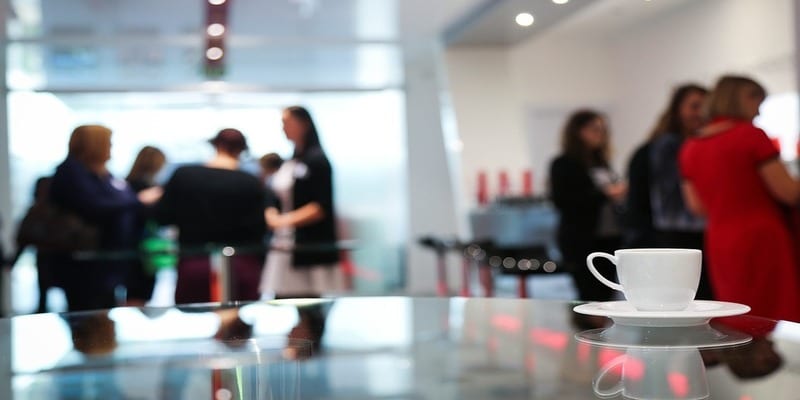 Talent Management and HR technology are in constant flux, so it always helps to have your finger on the pulse of the industry. Here at Solutions Review, we do our best to provide IT professionals with the top talent management and HR technology best practices, news and buyer's guides, but sometimes you need a little extra push, the kind you can only get in person.
We understand, and that's why we've created this list of the top talent management and HR conferences and events for summer 2018. If you're looking for top-notch speakers, vendor demos, and networking opportunities, then these should definitely be on your calendar.
Events are listed in chronological order. Be sure to also click through to Solutions Review's full conference directory.
---
Future of HR Summit
When: July 19, 2018
Where:Johannesburg, South Africa
"The Future of HR Summit is an annual gathering in which businesses leaders and HR thought leaders can share their challenges and success, to advance strategic HR within their organizations and across the economy.HR is undergoing a revolution through digital disruption with tech tools and human ingenuity combining to evolve HR's business impact exponentially. The HR Summit helps delegates prepare for the hyper-digitalized workplace of tomorrow."
---
HR Innovation & Tech Fest
When: July 23-24, 2018
Where: Johannesburg, South Africa
"The world has changed. Businesses are demanding. New technologies are emerging. The clock is ticking. And the big HR shift is on. HR has moved beyond its operational role and is fast transforming into a core, focused, and disciplined strategic business function. HR Innovation & Tech Fest is the biggest and fastest growing HR event in South Africa. Where a vibrant community of HR people, thought-leaders and experts come together to share knowledge, experience and innovation."
---
California HR Conference
When: August 26-29, 2018
Where: Long Beach, CA
"Join more than 2,800 practitioners, providers and presenters at the California HR Conference by Professionals In Human Resources Association. Attendees are able to earn SHRM professional development credits (PDCs) and HR Certification Institute (HRCI) Business, California, Global and HR (General) recertification credits. The concurrent sessions are presented by skilled and experienced speakers in Employment Law & Legislation, Business Acumen & HR Strategy, Talent Acquisition & Retention, Global HR, Total Rewards, and Personal & Leadership Development."
---
HR TechXpo
When: August 28, 2018
Where: San Francisco, CA
"Looking to solve human problems with technology? Meet your friends and coworkers at this exciting day-long event and discover the hottest technology solutions on the market. The HR TechXpo is where HR meets technology, providing an unparalleled opportunity to check out offerings from all the best tech companies — all in one place, right in your backyard. You'll have fun finding innovative solutions to your HR problems in a low-pressure setting. With live demos and hands-on opportunities to explore systems, you'll cover the A-Z of HR technology from early stage startups to enterprise-sized providers."
---
HR Florida Conference & Expo
When: August 27-29, 2018
Where: Florida, MA
"The HR Florida Conference & Expo is the annual conference of the HR Florida State Council, a state affiliate of the Society for Human Resource Management (SHRM).  This is one of the largest human resources conferences in the state of Florida attracting over 2,000 HR professionals and vendors throughout the state and across the globe.  Representing virtually every industry and size of business, this is the place to be for professionals to network, grow, and learn about the human resources industry.  You also have the opportunity to earn maximum credits for both the HR Certification Institute and SHRM Competencies Certifications. Join us for our 40th annual conference on August 27– August 29 at the Gaylord Palms Resort & Convention Center in Orlando, Florida."
---
Gartner ReimagineHR 2018
When: September 5-6, 2018
Where: London, UK
"Designed for chief human resources officers (CHROs) and their teams, Gartner ReimagineHR 2018 brings 400+ HR leaders together to learn how to drive innovation and transformation across their organizations.Discover what challenges Europe's senior HR leaders are looking to solve, and develop new relationships with your peers during networking opportunities like interactive workshops and roundtables."
At this event, Gartner will advise you on :
How to get HR a seat at the table as a key strategic decision maker.
Encouraging learning and development, to move beyond the system to the individual.
Attracting, developing and retaining talent.
How to empower diversity and inclusion in your organization.
What technology such as workforce analytics and machine learning means for the future of your workforce.
---
HR Technology Conference 2018
When: September 11-14, 2018
Where: Las Vegas, NV
"The Future of HR Summit will address the ongoing transformation of HR in the business environment, forecast trends for the near-future, share innovative approaches to overcoming challenges, and discuss practical methods of employee engagement in the hyper-digital age."
---
Gartner Digital Workplace Summit
When: September 24-25, 2018
Where: London, UK
"The importance of employee engagement within an organization is more prevalent than ever as a driver of business performance. The needs of your employees are changing and if you fail to adopt a digital workplace strategy you will fall behind. A successful digital workplace program requires a multifaceted approach across people, process, and technology. At the Gartner Digital Workplace Summit, we will enable you to keep your program going in the right direction. Learn new, more effective ways of working using technology, techniques to raise employee engagement and consumer orientated styles to make your digital workplace a success."
---
IPMA-HR International Training Conference
When: September 22-26, MA
Where: Phoenix, AZ
"Start making plans now to attend the 2018 IPMA-HR International Training Conference & Expo — the premier annual event for public sector HR professionals.
Get inspired and energized by dynamic session speakers and interactive workshops.
Gain valuable information and actionable strategies to deal with key public sector HR challenges.
Sharpen your skills through must-attend educational sessions led by experts in the field.
Network with your public sector peers at fun and exciting social events.
Whether you're an executive or an HR specialist, you'll leave Phoenix better equipped and motivated to overcome challenges and take your organization — and your career — to the next level."
---
SABA Insight 2018
When: September 24-27, 2018
Where: Scottsdale, AZ
"Join talent leaders from around the world on September 24-27, 2018 at the Fairmont Scottsdale Princess in Scottsdale, Arizona. Learn, network and discover innovative strategies for leveraging the combined strength of Saba and Halogen to drive better business performance. On top of our engaging keynotes and plenary sessions, we've added more than 50 educational workshops across five breakout tracks! This is the time to design your strategy, build your action plan, get stuff done, learn what's hot, new and now, and get experience in Saba and TalentSpace hands-on labs!"
---
Looking for more? Download our talent management buyers guide and check out the top-24 products available in the market with full page vendor profiles, key capabilities and questions to ask yourself and the vendor before purchasing a talent management solution. For those just starting the talent management software search process, this is truly the best resource to help get you going.

Latest posts by Elizabeth Quirk
(see all)