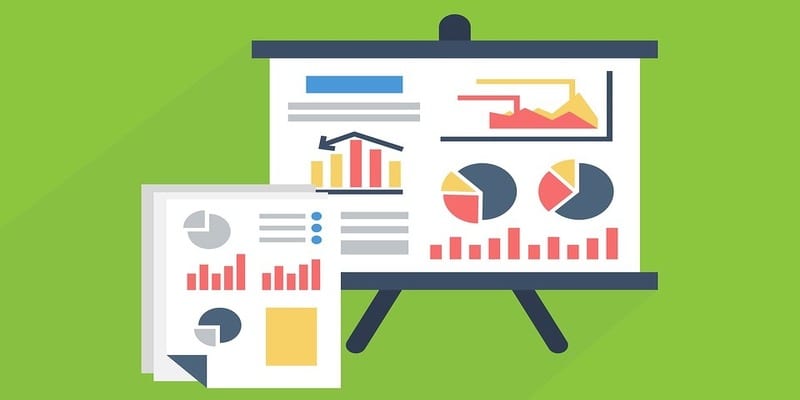 International Data Corporation (IDC), the premier global market intelligence firm, recently published their Worldwide Integrated Talent Management 2018 Vendor Assessment report, available here. The assessment report discusses both quantitative and qualitative characteristics that explain success in the marketplace and evaluates a variety of vendors participating in the integrated talent management market.
The IDC MarketScape reports provide a clear framework in which the product and service offerings, capabilities and strategies, and current and future market success factors of IT, telecommunications, or industry-specific vendors can be meaningfully compared. The framework also provides technology buyers with a transparent foundation to allow companies to independently compare the strengths and weaknesses of current and prospective vendors.
IDC defines talent management as those functions that serve to attract, develop, reward, and retain the workforce. Made up of a variety of functions, talent management includes the areas of recruiting and onboarding, learning and development, performance management, compensation management, and career and succession planning, all supported by a base of competency management and assessment.
According to IDC, the vendor evaluation is based on a comprehensive and rigorous framework that assesses vendors relative to the criteria and one another and highlights the factors expected to be the most influential for success in the market, in both the short term and the long term. More specifically, vendor positions are determined by detailed surveys, interviews and end-user experiences based on many factors, including current capabilities, services and how well the vendor is aligned to customer needs today, as well as future strategies about offerings, customer segments, business plans and go-to-market plans.
"Vendors that are laser focused on the unique needs of specific verticals continue to win new logos and achieve greater results with clients in these areas," says Lisa Rowan, research vice president, HR, Talent, and Learning Strategies for IDC. "But just as important is a vendor's ability to support clients beyond implementation — through critical client success strategies and strong partnerships — to drive adoption and enable transformation in talent management."
Meeting the Vendors
The integrated talent management software providers covered in the assessment report include:
Cegid Group (formerly Technomedia): Cegid provides a comprehensive talent management suite designed to complement existing systems, while bringing deep functionality to critical aspects of talent acquisition, performance management, succession planning, compensation, talent profile management, and learning and development.
Saba Software: Saba offers an integrated talent management suite comprised of Learning, Performance, Engagement, Recruiting, Workforce Planning and a Foundation module that incorporates predictive analytics and platform intelligence.
Oracle: Oracle offers Oracle Talent Management Cloud, E-Business Suite Talent Management and Oracle Taleo Cloud. Taleo enables companies to easily source, recruit, develop, and retain top talent with an engaging, social, and data-rich talent management software suite.
Halogen Software: Halogen was acquired by Saba Software in 2017 and together, the companies offer Halogen TalentSpace, a fully integrated talent management suite with capabilities spanning across learning, performance, engagement, recruitment, and workforce planning.
SAP: SAP SuccessFactors is the integrated, cloud-based HR software that helps you unleash the full potential of your people and drive results right across your business. It can help you streamline global HR processes, win at the recruitment and retention, train and re-skill your workforce, and take advantage of technologies such as artificial intelligence.
ADP: ADP Talent Management is a fully integrated talent management suite that can help you  simplify and streamline all aspects of recruiting, including employee background screening and selection, hiring, and onboarding.
Haufe Group: With Haufe's talent management suite, you and your organization focus on what's really important: the collaboration of HR, executives and employees. Haufe's talent management suite includes modules such as applicant tracking, HR development, learning, compensation and succession planning.
TALENTSOFT: My TalentSoft is an integrated talent management suite that TALENTSOFT offers to organizations around the world. You can benefit from accessing all your talent management processes, from competencies assessment to salary review and training, and leverage integrated third-party applications to enrich your working experience from one comprehensive platform.
Infor Global Solutions: Infor Talent Management is an integrated set of applications organically built to support organizations' strategic people initiatives. Infor Talent Management unlocks the potential of your organization's talent by letting you identify, hire, develop, reward, and retain the best of the best
PeopleFluent: PeopleFluent's Talent Productivity Platform unifies all your talent acquisition and talent management processes into a single, collaborative workspace that reflects your unique talent strategies, culture, and employer brand.
Cornerstone OnDemand: Cornerstone offers an integrated talent management platform composed of Recruiting, Learning, Performance and Core HR. Within each suite, more capabilities are offered such as applicant tracking, onboarding, learning management, compensation, succession and more.
SumTotal Systems: Sumtotal Talent empowers your people with intuitive, personalized tools that engage employees in pursuing their own self-directed path for development and career growth, while ensuring their efforts are aligned with the goals and business demands of their team and the broader organization. 
Download the Integrated Talent Management Vendor Assessment report here.
---
Looking for more? Download our talent management buyers guide and check out the top-24 products available in the market with full page vendor profiles, key capabilities and questions to ask yourself and the vendor before purchasing a talent management solution. For those just starting the talent management software search process, this is truly the best resource to help get you going.

Latest posts by Elizabeth Quirk
(see all)