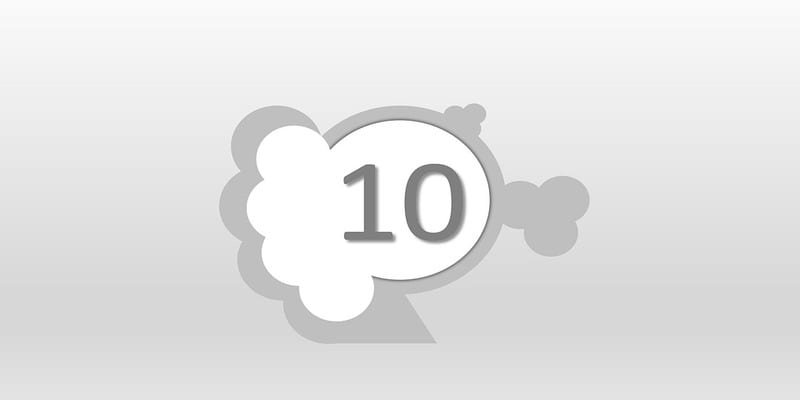 A panel of experts, technology leaders and board members of HR Tech Outlook magazine have recently finalized the "Top 10 Cloud Solution Providers 2018," available here, and short listed the best vendors and consultants. The list is aimed at enlightening readers with the visionaries of the HR Cloud sector to help buyer's choose the right tool – since human capital is one of the greatest resources to any organization and a part of every company's operation.
Published from Fremont, California, HR Tech Outlook is a technology magazine which provides information about the latest technologies in the industry that helps the technology, business leaders, and start-up ecosystems to achieve business goals.
"Today, management breaks down into data, trillions of lines of but and bytes, streaming from node to node in the organizational network, carrying within it every instance of its employees. All this data was previously coordinated to result in minimum human involvement – ensuring a smooth and seamless HR department," the magazine writes. "As organizations evolved, the need for more flexible and agile technologies came about, prompting the adoption of a cloud-based infrastructure."
Prior to cloud-based HR and talent management solutions, HR professionals were used to handling core HR processes, such as performance management, offline or on an internal platform. Today, cloud-based HR solutions can help move the needle by automating many of the data heavy HR processes.
"The HR cloud ecosystem enables employers to help nurture employees and improve productivity through the versatile deployment of various Human Resource Management System (HRMS) and Human Capital Management (HCM) Cloud services. Additionally, the onus on continuous evaluation and performance management is highlighted through the sheer accessibility of cloud-based HR management architecture – which on the flipside is a powerful tool enabling both feedback and analytics from the user," according to HR Tech Outlook magazine.
So let's meet the solution providers
Geometric Results Inc. (GRI) is a leading extended workforce solutions provider managing more than $4 billion in non-employee labor spend, GRI maintains an independent market position with regard to staffing suppliers and VMS technologies. The company provides advanced data analytics, expanded sources for talent and more.
Hodges Mace is a leading provider of employee benefits communication and custom enrollment services to large U.S. employers. As an employee benefits technology and communications firm, Hodges Mace helps employers to improve their overall delivery of benefits.
Ultimate Software UltiPro from Ultimate gives you the tools to manage every workforce need, in order to recruit and retain a high-performing workforce. You get HR, payroll, and talent management in a single solution that seamlessly connects people globally with the information and resources they need to work more effectively.
WebClock is a leading international workforce management solutions provider based in the United States. Powerful, yet "Simple and Easy to Use", the company's web-based time and attendance software streamlines your workforce management and payroll processing activities.
Kim Technologies  uses a variety of AI concepts, such as Neural Networks and Machine Intelligence, to enable knowledge workers with no software development expertise to automate processes, workflows, documents and dashboards in a matter of hours or days with zero IT development.
Pandexio provides a SaaS (Software-as-a-Service) platform that allows users to curate the content confused by the workforce and create insights that can be shared across different departments of an organization. It enables an efficient flow of knowledge while building an expert workforce.
Workday HCM provides complete visibility into your global workforce and a better user experience, so you can keep your people engaged and help them grow. Manage the full worker lifecycle—from staffing to compensation—using a single intuitive human capital management system from Workday.
Paycor provides a new level of personal, proactive customer service to small and medium-sized organizations in need of HR & Payroll technology. With personalized support, Paycor delivers modern and intuitive recruiting, HR and payroll solutions.
Payfactors offers a suite of cloud-based compensation management tools designed to get rid of the manual processes that eat up all your time, and integrate all your data sources and surveys into one simple, seamless spot. With Payfactors, you'll spend more time on what really matters: attracting and retaining the best talent.
SyncHR provides a cloud-based HCM and HR software that helps to streamline core HR, benefits, payroll, reporting and more in a single enterprise-class application for mid-sized businesses.
Read HR Tech Outlook magazine's Top 10 Cloud Solutions Providers – 2018 list.
---
Looking for more? Download our talent management buyers guide and check out the top-24 products available in the market with full page vendor profiles, key capabilities and questions to ask yourself and the vendor before purchasing a talent management solution. For those just starting the talent management software search process, this is truly the best resource to help get you going.

Latest posts by Elizabeth Quirk
(see all)