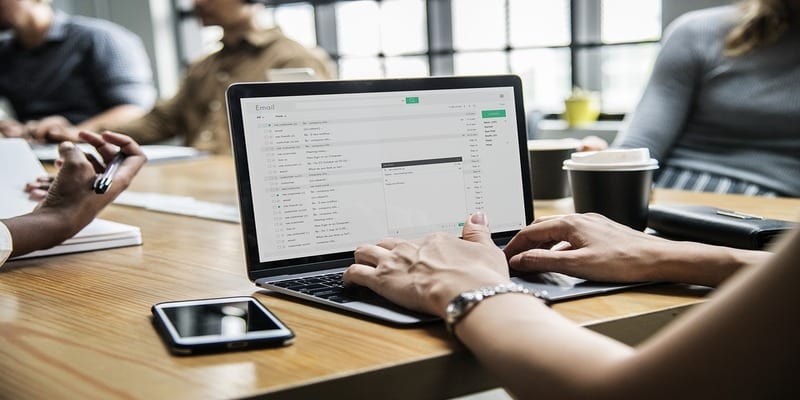 Leading provider of workforce management and human capital management (HCM) software, Kronos Incorporated, today announced the release of Workforce Dimensions HCM. This introduction extends the next-generation Workforce Dimensions experience – including fully responsive design, embedded analytics, the intelligence of AIMEE, and the extensibility of the Kronos D5 platform – across the entire employee lifecycle, to help organizations better attract, engage, and retain talent.
Built on the future-ready Kronos D5 platform, Workforce Dimensions HCM unifies talent acquisition and onboarding, core human resources, talent and performance management, workforce management, and payroll in a single next-generation solution. Employees can perform any action from anywhere on their preferred device, such as completing benefits enrollment, signing up for learning courses, or updating payroll and tax information.
"Workforce Dimensions HCM extends the game-changing user experience and intelligence of our Kronos D5 platform to HR, payroll, and talent management," said Bob DelPonte, vice president and general manager, HCM practice group, Kronos. "This will empower HR teams and people managers to reimagine so many of today's frustrating workplace processes to deliver tomorrow's workplace experience today. As the race for top talent accelerates, Workforce Dimensions HCM is revolutionizing the way work gets done for millions of employees."
According to the announcement, the fully responsive design allows job candidates to apply for open positions from a mobile device in just moments and the Workforce Dimensions HCM onboarding experience guides new hires and managers through the entire onboarding process with checklists and alerts, providing necessary resources to ensure a successful start for every team member.
AIMEE, the most powerful artificial intelligence engine built for managers and employees, supports predictive analytics – including flight risk, employee potential, and employee fatigue within Employee Perspectives – to make it easy for HR teams and people managers to leverage workforce data to make strategic decisions by quickly identifying trends and predicting outcomes that otherwise would have gone unnoticed.
"At Kronos, we're focused on delivering the most engaging technology experience for everyone in the workforce, whether they're a manager or employee, paid a salary or by the hour, all around the world. The introduction of AIMEE delivers the benefits of artificial intelligence across the entire organization," said Bill Bartow, vice president, global product management, Kronos.
Workforce Dimensions HCM empowers employees to take control of their work-life balance with next-generation self-service scheduling options, such as real-time time-off requests, and unburdens managers from the time-consuming administrative process associated with scheduling changes.
See the full press release and more announcements from KronosWorks, the world's largest workforce information exchange, here
---
Looking for more? Download our talent management buyers guide and check out the top-24 products available in the market with full page vendor profiles, key capabilities and questions to ask yourself and the vendor before purchasing a talent management solution. For those just starting the talent management software search process, this is truly the best resource to help get you going.

Latest posts by Elizabeth Quirk
(see all)