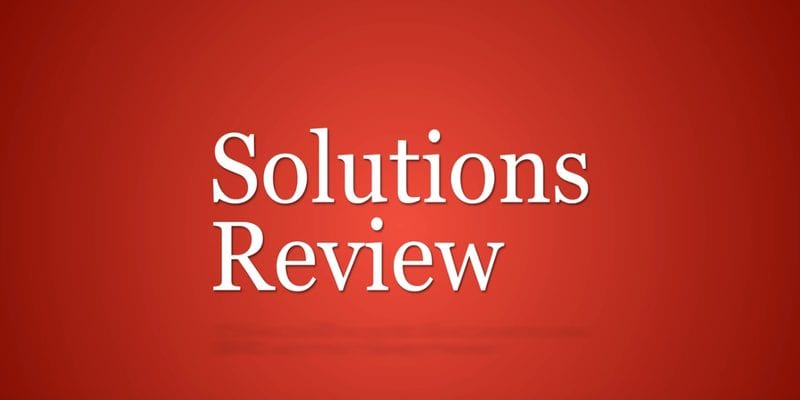 Solutions Review, enterprise technology and business software review site, is proud to release an all new resource for comparing talent management software, the Talent Management Buyer's Guide. Solutions Review has developed this guide to assist buyers in search of the best possible tool to fit the needs of their organization. This resource features 5 important questions to ask during the buying process, key capabilities to be on the lookout for, and full, one-page vendor profiles that provide a solution overview, three key features, contact information and our own 'Bottom Line' analysis.
Top providers highlighted include: ADP, Cornerstone OnDemand, Kronos, Saba Software, Oracle, SAP, and Ultimate Software.
Talent management software encompasses all the talent management suites, integrated HR systems and other all-in-one HR tools that attempt at doing it all: recruiting, training, payroll, scheduling, benefits, etc. These systems are integrated software solutions built to track and manage the recruitment, professional development and performance of employees and potential candidates. Talent management platforms enable the automation of all the processes within the talent management realm and simplify workflows for HR and the company as a whole.
A talent management solution can also smooth the flow of information across HR, payroll, and benefits administration. This sharing of data can enable your business to better innovate and your employees to better perform. It doesn't only help HR administrative needs however, talent management is a business strategy, so the software simplifies business processes and allows room for improvement in the top talent in the company.
Download the latest Talent Management Buyer's Guide.
---
About Solutions Review
Solutions Review is a collection of technology news sites that aggregates, curates, and creates the best content within leading technology categories. Solutions Review's mission is to connect buyers of enterprise technology with the best solution sellers. Over the past four years, Solutions Review has launched more than ten technology buyer's guide sites in categories ranging from cybersecurity to wireless 802.11, as well as mobility management, business intelligence and data analytics, data integration, business process management, ERP, and cloud platforms.

Latest posts by Elizabeth Quirk
(see all)