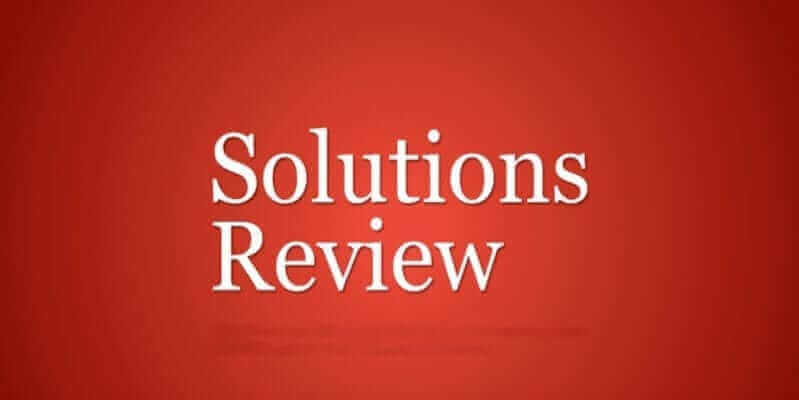 The editors of Solutions Review work to research data storage best practices on a constant basis. We analyze technology research papers and reports, product updates, and capability trends. We then bring those together to develop best practices articles posted every week. Because we have so many data storage best practices to offer, sorting through all of them can feel daunting to the IT decision-maker. To that end, we've compiled some of our top data storage best practices articles to simplify the research process.
The 28 Best Enterprise Data Storage Companies for 2020
"The editors at Solutions Review have developed this resource to assist buyers in search of the best enterprise data storage to fit then needs of their organization. Choosing the right vendor and solution can be a complicated process — one that requires in-depth research and often comes down to more than just the solution and its technical capabilities. To make your search a little easier, we've profiled the best enterprise data storage providers all in one place. We've also included platform and product line names so you can begin your search."
The Top 13 Free and Open Source Storage Solutions
"Searching for storage solutions can be a daunting (and expensive) process, one that requires long hours of research and deep pockets. The most popular storage tools often provide more than what's necessary for non-enterprise organizations, with advanced functionality relevant to only the most technically savvy users. Thankfully, there are a number of free and open source storage solutions out there."
Pros and Cons: Is Cloud Storage Right for You?
"Ensuring that your organization's data is stored securely is imperative. Therefore, deciding whether to store data on-prem or in the cloud is a critical choice.  Cloud storage services have gained popularity over the years due to their increased scalability. While the cloud has gained traction in the storage space, there are advantages and disadvantages to cloud storage, and having an awareness of the positive and negative aspects of this option will allow you to make the best, most informed decision for your business. Let's get into the pros and cons of cloud storage and find out if it's right for you and your organization."
Top 15 Best Data Storage Books You Should Read
"We've carefully selected the best enterprise data storage books based on relevance, popularity, review ratings, publish date, and ability to add business value. Below you will find a library of books from recognized leaders, experts, and technology professionals in the field. From cloud storage to solid-state arrays, these publications have something to offer even the most tenured data storage professional."
Intro to Enterprise Data Storage: What is NAS Storage?
"It can be easy to get lost in the world of data storage terminology, particularly when looking for the right solution for your business. The editors at Solutions Review are here to break down these terms and technologies, starting with one of the three most well-known types of data storage solutions: NAS. More complex than DAS but not as expansive as SAN, NAS storage is an approachable middleman regardless of business size, industry, or vertical."
The 4 Major Players in Distributed File Systems and Object Storage, 2019
"Enterprise data storage solutions come in a variety of shapes and sizes to meet the ever-changing needs of organizations and their increasingly complex environments. Companies require distributed file systems and object storage solutions that can serve a number of different use cases as well. There are both small and large providers that offer options to help these organizations with both niche and common challenges, though choosing the vendor(s) that are right for your specific environment can be a daunting task."
8 Enterprise Data Storage Free Trials to Explore During Vendor Selection
"Enterprise data storage solutions have evolved over the years to include technologies that greatly improve the data management process. There are a wide variety of options out there for organizations small and large, many offering advanced capabilities. However, identifying the data storage products that are best for your organization can be a painstaking process, often involving lots of research and long hours speaking to vendor representatives. To make the vendor selection process an easier one, Solutions Review has compiled this list of 8 data storage free trials to explore during the vendor selection process."
Solutions Review Names 5 Enterprise Data Storage Vendors to Watch, 2020
"Solutions Review's Enterprise Data Storage Vendors to Watch Vendors to Watch is an annual listing of solution providers we believe are worth monitoring. Companies are commonly included if they demonstrate a product roadmap aligning with our meta-analysis of the marketplace. Other criteria include recent and significant funding, talent acquisition, a disruptive or innovative new technology or product, or inclusion in a major analyst publication."
The 10 Best Data Storage LinkedIn Groups You Should Join
"LinkedIn is one of the premier places for enterprise technology professionals to gather, share ideas, and connect. If you are a data storage practitioner, or you're just looking for additional insights into what the smartest folks in the industry are talking about, LinkedIn professional groups are a great place to start. In that spirit, the editors at Solutions Review have compiled this list of the 10 best data storage LinkedIn groups you should join, listed in no particular order. These are the most active forums on LinkedIn, and they regularly help us keep tabs on the industry."
5 Key Data Storage Questions to Ask During Vendor Evaluation
"To help you evaluate prospective data storage products, these are five questions we recommend asking yourself before making a choice. If you find these questions helpful, check out our Buyer's Guide for Enterprise Data Storage, which features five more questions for the providers, a comprehensive overview of the market, and full, one-page vendor profiles of the top-28 solutions, including our 'Bottom Line' analysis."
9 Enterprise Data Storage Influencers to Follow on Twitter
"Twitter allows enterprise professionals to quickly connect with thought leaders, solution providers, and technology pundits to familiarize themselves with trends, best practices, and product news relevant to any vertical. As a result, Solutions Review has compiled this list of 9 enterprise data storage influencers to follow on Twitter. For more, check out our data storage cool CEO awards."
The 8 Major Players in Primary Storage Arrays, 2019
"The following providers have recently been named leaders in the 2019 Gartner Magic Quadrant for Primary Storage. The report, which highlights and scores the top products in the industry, features these four tools as being cornerstones in the space. Each provider's market share and product portfolios differ, which is what makes them interesting to the wider audience of data consumers. Niche and emerging vendors can only hope to replicate the kind of market presence that these companies have earned over a sustained period of time."
How to Learn More
You can check out all of our data storage best practices here. Also, download our free 2020 Data Storage Buyer's Guide for more on solution providers and key capabilities.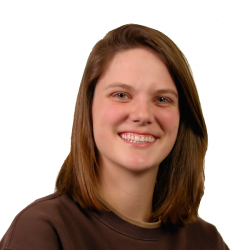 Latest posts by Tess Hanna
(see all)