The editors at Solutions Review have read the Q3 2021 iteration of the Forrester Wave for Cross-Channel Campaign Management (Independent Platforms) Q3 2021 report and have compiled the takeaways worth knowing about.
Technology advisory firm Forrester Research recently released the latest Forrester Wave™: Cross-Channel Campaign Management (Independent Platforms), Q3 2021 report, identifying thirteen of the most significant providers in the independent CCCM market. The report also offers analysis and comparisons of each provider to help B2C marketing professionals find the right solution for their needs.
Our
Free Marketing Automation Buyer's Guide
 helps you evaluate the best solution for your use case and features profiles of the leading providers, as well as a category overview of the marketplace.
The Q3 2021 iteration of the report highlights the growing popularity of independent CCCM platforms and identifies the flexibility, cross-channel functionality, and technology interoperability required for most CCCM marketplaces. According to the Forrester Wave report, CCCM buyers should look for solutions that offer customer data management, analytics, cross-channel capabilities, and innovation roadmaps.
The Forrester Wave: Cross-Channel Campaign Management (Independent Platforms), Q3 2021 report segments the listed solution providers into four categories: Leaders, Strong Performers, Contenders, and Challengers. The editorial team at Solutions Review has read the report and compiled the most important takeaways and updates you should know about.
Note: The opinions described in this article belong to the researchers and editors of the Forrester Wave for Cross-Channel Campaign Management (Independent Platforms), Q3 2021.
Key Takeaways: Forrester Wave for Cross-Channel Campaign Management (Independent Platforms), Q3 2021
---
Leaders
Insider offers a Growth Marketing Platform equipped with modules capable of connecting data across touchpoints, predicting customer behaviors, and delivering individualized personalization. The platform uses a mobile-first approach that companies can customize to meet local market requirements. It focuses primarily on e-commerce companies but also works with financial services and telecommunication firms. Insider's services include various personalization tools for web, e-commerce, push messaging, mobile messenger platforms, and in-app content.
Braze has the largest revenue streams of all the vendors included in Forrester's report and the most extensive CCCM install base. Its CCCM solution is well-suited for companies looking to revamp their approach to cross-channel campaign management efforts. It works well in the retail, e-commerce, health, telecommunications, media, financial services, and publishing sectors. While Forrester notes that other providers offer better analytics and reporting functionalities, it also spotlights Braze's user experience, out-of-product digital communications, and partner program as its most robust features.
Optimove uses its customer data platform (CDP) as a foundation for its Relationship Marketing Hub, a full-fledged CCCM solution with AI-based analytics, workflows, engagement modules for email, and mobile messaging capabilities. Users can also benefit from Bi Studio and Optibot, which offer additional business intelligence tools and AI-generated marketing recommendations. The majority of Optimove's clientele come from the retail and online gaming markets, but it also sells to telecommunication, financial services, and hospitality companies.
Bloomreach rounds out the Leaders category on account of its Bloomreach Experience Platform (BRX). The company's recent acquisition of Exponea has helped expand its reach to include the retail industry and direct-to-consumer manufacturers, alongside its preexisting telecommunication and financial services market coverage. Bloomreach's CCCM solution features intuitive user experiences, optimization tools, reporting, and channel orchestration across channels.
Our
Free Marketing Automation Buyer's Guide
 helps you evaluate the best solution for your use case and features profiles of the leading providers, as well as a category overview of the marketplace.
Strong Performers
MoEngage has expanded beyond its origins as a mobile engagement automation (MEA) vendor to focus on CCCM offerings. The company's platform includes four products, each powered by its Sherpa AI engine. These products include Analyze, Engage, Personalize, and Streams, which provide users with customer insights, cross-channel messaging, mobile app and web personalization, and API-based data export tools. Forrester's report says that MoEngage is well-regarded for its flexibility in adding feature requests into its roadmap and is well suited to meet the personalization needs of marketers.
Mapp Digital prioritizes marketing insights, and its Mapp Cloud CCCM solution comes equipped with modules for data ingestion and analytics, first-party data activation, real-time personalization, e-commerce, segmentation, and cross-channel workflows. It primarily works with European and North American clients that operate in e-commerce sectors, financial services, and telecommunication.
Selligent Marketing Cloud has maintained and evolved its CCCM offerings since its acquisition by CM Group in late 2020. The company primarily works with midmarket firms in retail, entertainment, travel, consumer goods, and financial service markets. According to Forrester, Selligent's email, customer data management, and offline channels outclass competitors. The report also says that Selligent's cost-effective CCCM solution is ideal for companies looking to orchestrate outbound campaigns and align them with customer behavior.
Contenders
Iterable's CCCM solution focuses on email tools for digital-first businesses. Its platform is marketed as an integrated solution for customer engagement across marketing, transaction use case, and customer care situations and is used by companies in the retail, entertainment, food, and health sectors. The Forrester report mentions Iterable's easy-to-use platform and its role as a strategic partner as its highest-rated features.
Bluecore's CCCM solution is a Multi-Channel Personalization Platform for Retail, including Bluecore Communicate, Bluecore Advertise, and Bluecore Site. The company focuses on the retail sector and offers solutions for managing shopper data, product catalog data at the SKU level, and personalization. Its various modules can easily integrate into e-commerce and marketing environments.
Sailthru—another company under CM Group's family of martech solutions—excels at helping users personalize their campaigns with customer-behavior-based triggers. Its platform bundles multiple digital marketing modules and data-driven insight tools and are best suited for managing customized email campaigns, on-site e-commerce recommendations, and social media advertising.
Challengers
Algonomy provides a data-driven solution geared toward lifecycle marketing needs in the retail industry. The company debuted in January of 2021 after the merger between RichRelevance and Manthan Software. Its CCCM solution, the Algorithmic Customer Engagement Platform, features a real-time customer data platform (CDP) paired with built-in analytics and tools to help clients take advantage of personalized e-commerce recommendations.
Acquia Marketing Cloud is less a full-featured CCCM platform and more a collection of tools and services geared toward marketers and developers in retail, consumer goods, finance, publishing, and education. While it lags slightly behind other vendors in some ways, the company has a strong roadmap that continues to expand the platform's capabilities.
dotdigital rounds out this Forrester Wave for Cross-Channel Campaign Management with its CCCM services. The company's clientele comprises small and midmarket organizations in the B2C retail, financial, and consumer goods manufacturing verticals. While predominantly an email-centric solution, dotdigital expands its email services with capabilities for web and e-commerce, social media, and digital advertising, with plans for mobile coverage that goes beyond text messaging.
---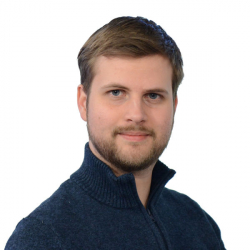 Latest posts by William Jepma
(see all)