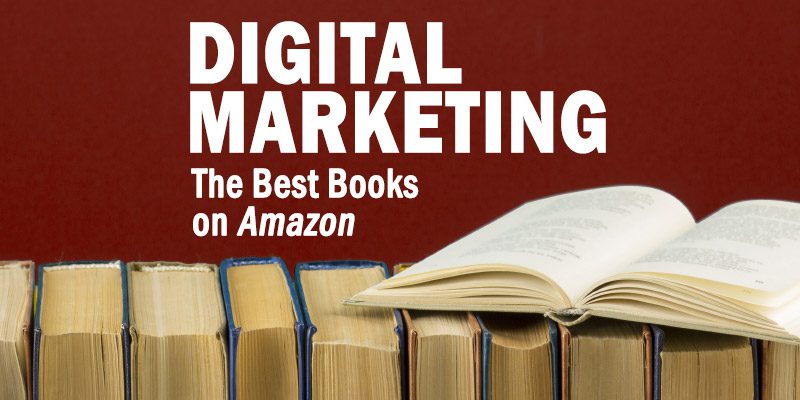 The editors at Solutions Review have compiled the best digital marketing books worth reading based on their relevance, overall ratings, publish date, and ability to add value to a business. Solutions Review participates in affiliate programs and may make a small commission from products purchased through this resource.
There are hundreds of free resources available online (such as Solutions Review's buyer's guides and best practices), and those are helpful when you need a quick reference. But sometimes, it's best to do things the old-fashioned way, as few resources can match the depth and complete detail of well-written digital marketing books.
To help, our editors have carefully selected the best digital marketing books from recognized leaders, experts, and technology professionals in the field. From learning more about social media marketing to mastering marketing automation software, these publications will have something to offer even the most tenured digital marketer. Each book listed has a minimum rating of four stars and ten reviews per book.
The Best Digital Marketing Books You Should Read
---
OUR TAKE: Written for start-ups, small, and mid-sized businesses, this book provides learners with a straightforward blueprint for implementing a marketing automation strategy.
Description: Michael Devellano's book offers a straightforward approach to implementing a marketing, sales, and service automation strategy. With the lessons in this text, you can successfully implement marketing automation, CRM, and case management technology into your company's processes. This book offers the experience of over 100 successfully implemented Automate and Grow strategies and answers any questions you have about improving your business automation. This resource benefits small and medium businesses with limited resources and struggling to grow.
---
OUR TAKE: Written by New York Times best-selling author Donald Miller, this book has nearly 5,000 reviews and a 4.7-star rating, making it an excellent resource for marketers looking to improve and update their company's marketing efforts.
Description: Donald Miller's "StoryBrand" process is a unique solution for leaders who face struggles when talking about their businesses. The method outlined in Miller's book is designed to provide readers with strategies for helping their customers understand the benefits of their products, ideas, or services. Building a StoryBrand explains the seven universal story points people respond to, why customers make purchases, simplify a message, and create effective messaging for your marketing material. This text will help bring value to your customers regardless of your industry or company size.
---
OUR TAKE: Packed with 26 in-depth interviews with chief marketing officers, this book is geared toward C-level executives and professionals who want to improve their understanding and mastery of marketing techniques.
Description: This book, written by Josh Steimle, features interviews with marketing experts from companies like Target, The Home Depot, Spotify, and other large organizations, non-profits, government entities, and start-ups. Readers of the book will learn how these marketing officers got where they are, what skills they use, and what their day-to-day looks like. The title is best suited for executives, entrepreneurs, advertising agencies, PR firms, aspiring professionals looking to understand the role marketing plays in a company's success, and anyone who works alongside a marketing team.
---
OUR TAKE: Written by a team of marketing experts, Connect can help readers develop and maintain relationships with their customers.
Description: Customers have more power than ever. Connect is written to help business managers stay on top of the many changes in the marketing industry, equip them with meaningful customer insights, and provide customers with personalized experiences. Readers can expect to learn how to link digital goals and metrics to practical business goals, discover the intuitive technology tools and processes they need to maintain customer relationships, outline a roadmap to success, and ultimately craft more personal, relevant experiences for buyers.
---
OUR TAKE: Chuck Hemann and Ken Burbary have condensed their nearly 40 years of collective experiences into a book designed to help marketers of all levels and skills embrace what it means to be "data-driven."
Description: Digital marketing analytics is a challenging but lucrative endeavor. In today's marketing world, data and customer information are essential, so modern businesses must take advantage of the information available. This text will help readers of various experience levels break down digital marketing analytics strategies, ideas, and best practices for tapping into emerging trends. The material covered includes prioritizing data, measuring ROI, tracking the performance of digital channels, utilizing surveys, developing focus groups, focusing on investments, and more.
---
OUR TAKE: With hundreds of reviews and a 4.5-star rating, this approachable book gives readers a great place to start their marketing journey. You can expect to learn about fundamental marketing concepts alongside some handy best practices and insights.
Description: This down-to-earth guidebook is written to help readers of various experience levels learn about proven digital marketing strategies and tactics for increasing audience engagement and revenue. This book covers many marketing subjects, from SEO to content marketing and influencer marketing. It will show readers how to develop an individually tailored digital marketing campaign, keep an audience engaged, create a return path, and more. Digital marketing evolves quickly, and it's crucial to stay in the loop with modern marketing trends, which this book can help you do.
---
OUR TAKE: Experienced copywriter and marketer Robert W. Bly has written a book packed with insights and techniques companies can use to increase online revenues by 50, 100, and even 200 percent.
Description: This book is written to help marketers across industries and experience levels increase the profit of their websites. Robert W. Bly covers various areas, including generating steady traffic, boosting conversions, converting leads, encouraging opt-ins, and maximizing sales. Readers will also learn to integrate digital marketing plans, maximize open rates, optimize click-through, avoid common mistakes, build email lists, understand Google and Facebook Ads, produce brand awareness, design websites, and more. The author also shares direct response methods proven to increase online revenue.
---
OUR TAKE: If you're looking for a guidebook to developing, launching, and maintaining successful marketing campaigns, this book might be for you. Writer Matt Chiera has compiled a collection of insights and tips from industry professionals to help you improve your marketing efforts in a meaningful way.
Description: This easy-to-follow book covers various digital marketing subjects, including SEO, Google AdWords, Facebook Ads, PR, email marketing, content marketing, social media marketing, affiliate marketing, etc. It includes advice from Fortune 500 marketers, agency owners, and consultants and is written to provide readers of all experience levels with fresh insights to improve their day-to-day work. Readers can also expect to learn what tools to use daily, tactics used by digital marketing specialists, future marketing predictions, and mistakes to avoid.
---
OUR TAKE: Written by Chad White—who has authored thousands of posts and articles about email marketing—this book will equip you with a step-by-step framework for creating email marketing campaigns that resonate with audiences and deliver results.
Description: This popular title will guide readers through a step-by-step breakdown of various email marketing best practices. It provides tactical checklists, strategic frameworks for long-term success, and a wealth of other insights to help marketers develop workflows that avoid errors, speed up production, automate messaging, craft relevant messaging, build high-performance lists, understand deep metrics, and more. This book is an excellent choice for businesses relying heavily on email marketing engagement or marketing professionals who want to gain further insight into the marketing world.
---
OUR TAKE: This title has over 1,000 reviews and a 4.4-star rating and has been recently updated with new insights, best practices, and tips that reflect the ever-changing SEO market.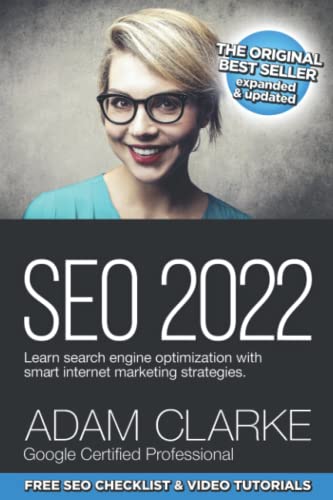 Description: Written to help readers become comfortable with search engine optimization techniques, this book covers crucial topics like ranking highly on Google, increasing customer traffic, ranking highly with local businesses, and more. Readers of Adam Clarke's book will discover insights into the inner workings of Google's algorithm, learn what lucrative keywords look like, develop link-building strategies, use social media and web analytics, and much more. Google's constant updates make it difficult to keep up with SEO optimization, so this text keeps readers informed and continues to be revised year after year for up-to-date and accurate information.
---
OUR TAKE: Regardless of the size of your company, this book will help you reframe marketing as a way to connect with your audience in a meaningful way and develop mutually beneficial relationships.

Description: This title will help readers learn to use empathetic marketing skills that rely on connection and emotional labor instead of attention-grabbing advertisements and emails. The author, Seth Godin, uses an approachable style to show readers how to build trust and earn audience permission. Specific topics covered include how to help others become who they want to be, why older approaches to advertising no longer work, the role of tension in purchasing decisions, and more. The book has over 2,000 reviews on Amazon, a 4.6-star rating, and is a bestseller for the Wall Street Journal and the New York Times.

---
OUR TAKE: With nearly 5,000 reviews on Amazon and an average rating of 4.7/5, this is one of the most popular books on this list, and with good reason. Author Allan Dib is an acclaimed marketer, entrepreneur, and technology expert, and his book is packed with tips for companies across industries.
Description: Building a successful business requires following a reliable plan for rapid business growth. In this book, writer Allan Dib reveals how to generate new clients, profit more from existing ones, and share insights to help readers close sales, beat competitors, get the most value from small budgets, and improve profitability without losing customers. The text is best suited for small and medium-sized businesses looking to transform how they approach marketing and achieve more significant results. Still, the tips and best practices will be helpful to companies of all sizes.
---
OUR TAKE: This book is geared toward established marketers and entrepreneurs who are already familiar with the industry's tips and tricks and are looking for more. The book is a denser read but rich with insights that professionals will value.
Description: This book takes a step back from typical digital marketing strategies and works toward establishing a foundation that digital marketing initiatives can use to improve their operations. Author Kasim Aslam wants to offer his readers advice centered on principles, values, and a foundational approach to digital marketing, which means there's less focus on tips, tricks, and shortcuts, and more on mindset and approach. This is centered on seven principles curated to help align professional digital marketers on thoughtful, informed strategies and principles.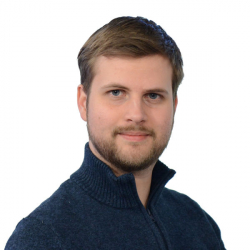 Latest posts by William Jepma
(see all)