The editors at Solutions Review have compiled this list of the 25 best marketing automation companies to consider picking up this year.
The current marketing automation solution market is crowded, so it can be hard to find the best marketing automation companies for your business, especially when the internet is filled with products that can address hundreds of use cases, verticals, deployment methods, and budgets. As the market grows, it becomes more and more challenging to sort through the vast number of vendors and solutions. Marketing automation is a vital tool for not only marketers but sales teams and other business professionals. This includes email campaign management, social media management, productivity tools, customer service functionality, and data-driven analytics.
There are several approaches to implementing marketing automation, and it's essential to identify what kind of tool your organization needs. Most marketing tools offer campaign management, as well as landing pages and form customization. But other tools provide in-depth data and analytics, while others allow you to post your marketing materials to social media platforms. It's crucial to find a solution that drives engagement rates and fosters a relationship between you and your prospects, leads, and existing customers.
The Best Marketing Automation Companies
---
Description: ActiveCampaign offers solutions for email marketing, marketing automation, CRM, and Sales Automation. Users have complete control over their email campaigns and have access to solid data collection and automation capabilities. Precision targeting takes the stress out of planning, as contacts are segmented into unique groups based on behavior and other important demographics. Its user-friendly interface and simple visual overlay allow for quick onboarding and a shallow learning curve. ActiveCampaign also offers social media analysis and deep site tracking.
---
Description: Act-On offers a platform that eliminates many of the monotonous tasks marketers deal with. Various analytics and insights allow users to collect many data to inform and improve marketing techniques. With the collected data, Act-On then automates nurturing based on user preference. It even segments customers and leads into various categories. Act-On offers integrations with several CRM solutions, and the vendor also provides professional services to clients that need help building an effective marketing strategy.
---
Description: Adestra, which Upland has acquired, is an email marketing solution with automation and campaign creation functionality. Marketers can gain insight into the effectiveness of campaigns and then quickly test or develop new customer pathways. The platform can send automatic messages for something like cart abandonment or to say happy birthday. Targeted email campaigns provide product recommendations based on customer insights. As an email marketing company, Adestra's campaign builder includes various templates with mobile and web optimization. Collected data is used to enhance email content and boost customer engagement.
---
Description: Adobe offers tools through three cloud solutions, Document Cloud, Creative Cloud, and Experience Cloud. Experience Cloud doesn't abandon the creative side of Adobe, allowing marketers to create personalized emails through integration with Adobe Dreamweaver. Multichannel site design is simple and synchronized so that users can maintain their brand image across platforms. Adobe allows marketers to follow each step in the customer journey. They also collect deep and predictive analytics to enhance marketing campaigns.
---
Description: Autopilot offers a marketing platform with a focus on integration. The platform connects customer information from a variety of tools and systems. Users get a single view of all their customer data to make automating the marketing journey easier. These insights also create deep personal journeys that change based on customer behavior. Individualized messages will be sent to new customers based on their site behavior and engagement, like signing up for a webinar.
---
Description: ClickDimensions' marketing solutions are centered around Microsoft tools. The company is partnered with Microsoft Dynamics 365, Azure, and Power BI. Its technology is natively built inside Dynamics 365, meaning there are no integration costs. Users can synchronize data immediately, eliminating the headaches from a complex implementation process. ClickDimensions is also partnered with Microsoft Azure and Power BI. They offer essential marketing tools like email marketing, campaign automation, web intelligence, surveys, social marketing, and more.
---
Description: dotdigital offers a platform with simple drag-and-drop functionality for communicating with customers. It has multichannel capabilities to target customers efficiently. Users can harness analytics to send messages at the right time, in the right place, and on the right channel. Collected data includes customer identification and tracking. Lead scoring can be customized to focus on relevant data sets like purchase history, email opens, clicks, page views, and more. dotdigital can also work directly with users through managed and creative services.
---
Description: GetResponse offers a suite of simple and robust solutions that can be scaled and customized for small and large organizations. The company's marketing solutions include automation, CRM, webinar software, email design, and more. Marketers can easily use the automation tool to create complex workflows, and the software allows for hundreds of customer journey scenarios with real-time updates. GetResponse's workflow designer uses simple block arrangements for conditions, actions, and filters. Customer profiles include tagging and scoring so that users can build detailed segments.
---
Description: Higher Logic takes an interconnected approach to marketing. Its community builder tool enhances collaboration across teams. This allows marketing insights to be shared and utilized by employees in different spaces, further enhanced by its marketing automation offerings. They track and report every action in member communication channels so marketers can focus on renewal, recruitment, and upcoming projects. Higher Logic assists organizations in building a private online community for their organization, helping teams stay organized and active while executing targeted communication campaigns.
---
Description: HubSpot is a well-known vendor in the marketing space due to its affordable marketing, sales, and CRM solutions. The marketing hub provides users with various workflow options and makes it simple to fine-tune or completely overhaul website design. Data collection options provide insights into campaign results, and the platform can automatically track and generate reports based on customer interactions and trends. HubSpot also allows for Facebook & Instagram lead ads, live chat, and more.
---
Description: IBM offers a marketing automation tool with help from its native-built AI, known as "Watson." Watson Campaign Automation integrates AI into your workflow, offering insights and predictive data to anticipate user reactions to campaigns. Predictive and historic data combine to create opportunities for dynamic customer journeys, and marketers can produce unique, segmented customer journeys. IBM focuses on integration automation and analytics through its AI technology and provides consulting, engineering, or managed services for any other customer queries.
---
Description: iContact began as an email marketing company for SMBs before becoming a prominent marketing automation and consulting entity. They offer detailed email marketing tools to help marketers deliver personalized messages. Delivery of messages is further enhanced by advanced tracking and reporting. Users can gain knowledge about what's driving a campaign's success or failure. Depending on your team's skills, iContact offers access to a strategic advisor to help build personalized campaigns with ease. Advisors have a detailed understanding of the platform and help make your email marketing goals a reality.
Description: Insightly is a vendor that offers both a CRM platform and a robust marketing automation platform. This solution provides in-depth customer journey management, an intuitive drag-and-drop email and newsletter creator, and more. Users can open up two-way communication with their customers through embedded forms and landing pages while simultaneously analyzing and visualizing customer insights with Insightly's advanced analytics and reporting engine. CRM features include visual relationship webs, easy sale-to-project transition, and mobile application access.
---
Description: Iterable is a growth-marketing platform that emphasizes multichannel relevance at scale. They provide the same technologies that made Twitter and Facebook so successful in user engagement. Iterable gives users the ability to engage with customers on a variety of channels. Marketers can harness data for campaign activation and behavior-based personalization and use a flexible architecture, as Iterable allows any data source to trigger various campaign actions. It maintains an approachable user interface while pairing a simple drag-and-drop dashboard with an analytical marketing approach.
---
Description: Keap, previously known as Infusionsoft, offers small businesses access to a marketing automation platform and CRM. The small business approach is emphasized as it only includes one user account in the base product. For clients new to marketing tools, Keap offers collaboration with an onboarding expert to initiate setup. The platform provides a centralized view of customer data that enhances both campaign automation and reporting. Keap helps users understand how audiences are responding to campaigns so modifications can be made when necessary. They also provide hundreds of business apps, so you can craft the platform that fits your needs.
---
Description: Lead Liaison offers cloud-based marketing and sales automation solutions to businesses of all sizes. Their Lead Management Automation platform combines lead capture, content creation, social media engagement, and more. Prospects can be targeted based on engagement, demographics, and social info. This data is also used to trigger responsive marketing techniques. Due to the focus on lead generation, Lead Liaison reveals critical moments of a buyer's journey to the sales team. Salespeople also receive daily lead reports that include "Buy Signals" to indicate the right time to contact a prospect.
---
Description: LeadSquared brings marketing automation to key time-consuming areas, so marketers and salespeople have time to focus on substantial projects. This is accomplished through automating engagement with leads and customers. Their software easily captures lead and activity data across channels, so each engagement is meaningful and targeted. LeadSquared helps more than just marketers, as salespeople can easily access critical data to find sales-ready leads to target. The platform uses machine learning to forge a deeper understanding of conversion attributes. LeadSquared also integrations with popular CRMs like Salesforce and Microsoft Dynamics.
---
Description: Marketo offers marketing automation as an application. All of Marketo's applications can integrate with their Engagement Marketing Hub. The marketing hub also includes LaunchPoint partner applications so that users can build an optimal marketing platform for their needs. The automated marketing application lets users create and scale automated marketing campaigns across channels. It also provides nurturing options that can be as persistent as needed. Each customer journey can be customized based on collected data, and each campaign is tracked for efficiency. Adobe acquired Marketo in September of 2018.
---
Description: Maropost Marketing Cloud provides tools for building complex customer journeys. The platform gives marketers the ability to connect with customers across email, web, mobile, and social media channels. Users can create and automate workflows on every channel and lifecycle stage from a simple dashboard. Event-driven workflows nurture visitors on a path that reflects their behavior. The Maropost dashboard includes a single customer view that combines all available data on a customer. This creates deep segmentation functionality based on both manual and automatic data.
---
Description: Omnisend specializes in marketing solutions for retail companies. They give marketers tools to engage with customers on a personal level. The platform provides intelligent triggers to send targeted messages to customers at any stage of their journey. For example, you can send a welcome email to new customers that signed up for your newsletter. If someone leaves an item in their cart, reminder messages can be sent after a predetermined amount of time. Omnisend also provides A/B testing to ensure the right campaign is used long-term.
---
Description: Oracle offers a variety of cloud marketing products, including Bronto, Eloqua, and Responsys. Each option brings its strengths and customization for your marketing needs, Eloqua for B2B use cases, and Bronto for B2C. Each solution provides campaign management functionality to deliver relevant content to target audiences. Oracle equips marketers with lead and campaign management tools to engage the right audience at the right time in their purchasing journey across multiple channels like email, display search, web, video, and mobile.
---
Description: OutboundEngine helps SMBs uncover marketing opportunities in their network. It enables marketers to target the right people with the proper conversation. The platform's data collection capabilities identify the newest and most engaged customers. After discovering the ideal contacts, users can create focused email and social campaigns with ease. OutboundEngine provides access to an up-to-date library of past, present, and future campaigns. This library also displays the success rate of specific campaigns so that marketers can build on their brand's strengths.
---
Description: Pardot is the B2B marketing automation solution from Salesforce. It directly integrates with Salesforce's CRM to harness all available data. This helps align marketing and sales to generate leads and keep them engaged. Since Pardot's focus is exclusively on B2B, users can prioritize valuable leads through scoring and grading. It captures prospect activity and provides real-time alerts telling salespeople when to contact leads. The solution also gives marketers the ability to build and segment email marketing campaigns. Pipelines for email marketing can be as intricate as needed.
---
SAS offers a marketing automation solution that harnesses deep analytics. It also comes with an easy-to-integrate and customizable dashboard. Outside of marketing automation, SAS offers Customer Intelligence 360, which is the company's core tool for marketing teams. These tools allow users to combine marketing decisions with in-depth customer insights. They also deliver predictive marketing analytics. This enables marketing teams to transform digital data into predictive and customer-focused insight. SAS provides a comprehensive view of every customer, including offline customer data.
---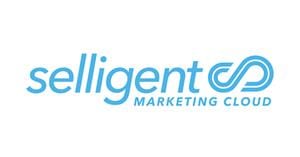 Description: Selligent Marketing Cloud is an automation platform for B2C brands. It is designed to improve customer engagement across all channels, and its personalization approach helps marketers nurture relationships in a data-driven way. Users can also collect data with the company's AI and Customer Data Platform to create universal consumer profiles. Consumer profiles are generated for each contact, so marketers can analyze and target without merging data manually. Selligent provides behavioral targeting tools that change when user engagement or involvement changes.
---
SharpSpring offers a marketing automation platform for businesses and agencies. Its behavioral-based tracking tool helps users understand what motivates each click. It also enhances email automation, as customers are tracked after the click for increased personalization. SharpSpring's visual workflow builder includes branching logic to engage leads at the correct times. Users can customize buyer personas to improve segmentation. The detailed data collection allows critical marketing decisions to be made with logic and efficiency.
---
VBOUT is a multichannel marketing automation solution for collecting leads with a customer-centric approach. The company provides a variety of marketing automation capabilities in its flagship platform. Marketers save time using VBOUT, as everything they need is in one place. Its dashboard uses a drag-and-drop for creating landing pages, customer journey builder, social media management. Users can add automation to any of their campaigns with ease. The platform tracks analytics in crucial areas and sends a report in user-defined intervals. It begins segmenting leads from the moment their email address is obtained.
---
Zaius is a B2C marketing platform built on combining CRM and marketing automation and offers lifecycle automation alongside automated segmentation, optimization, attribution, and personalization. Its single customer view processes customer interactions across channels and devices. Each customer profile includes every interaction they've had with your brand, including browsing history, lifetime value, average order value, and more. Zaius' focus is on connecting data from across channels seamlessly. The vendor has been praised for its short integration/deployment time.
---
Zeta offers a data-driven campaign management platform called ZetaHub. Zetahub unifies data by matching proprietary data assets to first-party customer and marketing data. Users can harness the platform's single view for insights, personalization, and orchestration. It is beneficial for retail, travel, media, financial services, telecom, and healthcare spaces. The platform's managed and strategic services offerings from Zeta are well-received by customers. It allows users to enter a strategic partnership and build their campaigns with industry experts.
---
---
Latest posts by Anna Birna Turner
(see all)