The 5 Trends That Should Shape Your Email Marketing Approach in Q4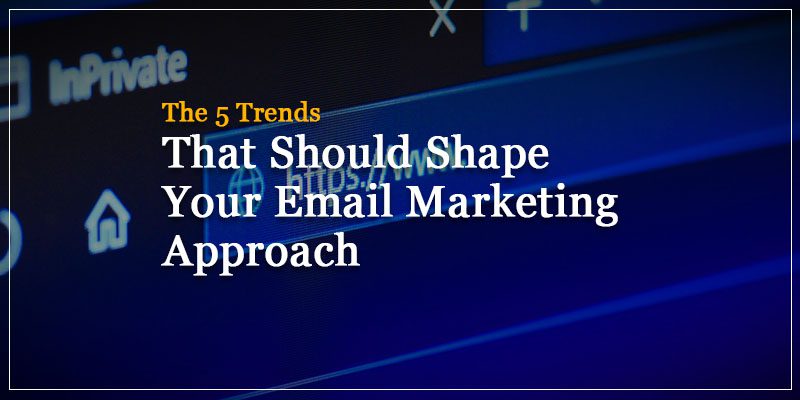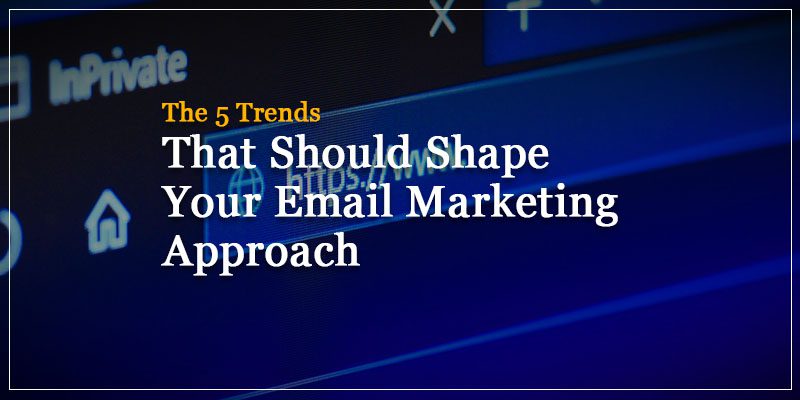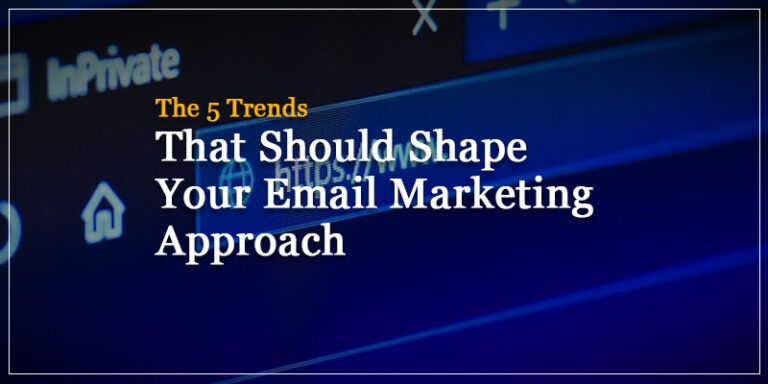 As part of Solutions Review's Contributed Content Series—a collection of contributed articles written by our enterprise tech thought leader community—Brian McKenna, the VP of Email Marketing at DMi Partners, outlines the five trends marketers should use to shape their Q4 email marketing efforts.
Q4 is upon us! That means the window has closed for huge, time-gobbling initiatives like onboarding a new marketing automation platform or starting a rebrand. That said, there are plenty of initiatives email marketers can—and should—undertake right now to fully capitalize on the surge of buying intent about to hit (if recent years are indicators, it'll hit earlier than ever).
In this post, I'll look at the five biggest trends shaping our approach to email marketing this Q4.
Privacy Measures
iOS 17 has undoubtedly made email marketers nervous, but we've seen minimal effects in our campaigns. The most significant impact on email marketing strategies (still) stemmed from Apple's 2021 release of iOS 15, which enabled Apple Mail users to curtail email open tracking.   
Before iOS 15, email marketers had leveraged open rates as a critical component of their email strategies—especially to identify engaged subscribers and flag disengaged subscribers who should be emailed less frequently. With the changes, email marketers could no longer rely on the accuracy of open data for ongoing segmentation and personalization and have instead turned to alternate indicators such as click rates and site visits to approximate open rates.   
Although iOS 17 didn't have the same effect (despite early fears) on click tracking, Apple and other entities continue to expand their privacy efforts, so marketers should keep one eye on future releases. In the meantime, build relationships with your subscribers so that they continue to opt in and engage with your messaging via email (and other channels). With privacy in focus, there will always be significantly more ability to personalize the experience for your owned subscribers than site visitors who have not engaged with you via email.  
Measurement
While we still leverage open rates to isolate subscribers, iOS 15 forced most engagement-focused clients to optimize click rates as their most important metric. Depending on your business goals and customer lifecycle, you should consider other KPIs like Add to Cart, Repeat Visits/Purchases, Engaged Audience Segment Volume, Conversions, and ROI. If you're focused on retention, look at Highly Engaged Retention metrics, Re-engaged metrics, and Repeat Visits and Purchases.  
Personalization
Advanced personalization has been our most effective campaign tactic in the last three years. Highly personalized messaging, product recommendations, and other email elements have consistently provided our most significant increases in subscriber engagement, conversion rates, ROI, and LTV. Start leaning into the work now to build emails that support this personalization, create the mechanics to learn more about your subscribers to increase personalization, and you'll likely reap huge benefits during the upcoming holiday season and beyond.  
Artificial Intelligence
AI has been a valuable tool in email marketing long before ChatGPT started dominating headlines. Strategic email marketers have leveraged AI for years to improve their segmentation, optimize send times, and evaluate list saturation. Additionally, AI has been used to great effect in email to deliver hyper-personalization like curated product recommendations.   
Making the most of AI involves getting access to the tools, investing the time and resources to incorporate them into daily practice, and building out a clean data infrastructure with robust email templates that feature the ability for robust personalization and dynamic elements for each subscriber. That's a lot, and if you're just starting, you won't have it all lined up this holiday season.  
There are some quicker paths to leverage AI, however. More specifically, to generative AI (GPT), brands are leveraging generative AI with email creation, ideation, content topics, image creation, and copywriting—with proper editorial controls in place. Looking past Q4, several end-to-end AI email solutions in development suggest that AI will begin to be leveraged more fully to go from idea to audience selection to email building to deployment – all of which depends on the data infrastructure and email templates referenced above.   
Accessibility
A report from earlier in 2023 showed that a staggering 96 percent of websites are out of compliance with ADA guidelines. Emails might not be as far behind, but the accounts we take over show that there's a lot of work to do. Remember, emails render differently across browsers, devices, applications, and modes (dark vs. light). We do a ton of work to ensure emails render correctly, are accessible to all subscribers, and meet each subscriber's expectations, given their preferences.   
This is not a light effort; QAing and optimizing across all the variables above is a painstaking process that starts with accessible templates and adjusts based on each email's unique contents (imagery, copy, and dynamic elements). We've seen far too many brands pivot to image-only emails that are terrible from a usability and accessibility perspective. Instead, marketers should build emails that can be fully accessed in the intended format across their entire audience of subscribers. This is the right thing to do both from an accessibility standpoint and a performance and personalization standpoint—accessible emails will raise your conversion rates and ROI.   
Looking Ahead
All of the trends above will pay off in the long term if approached with the right strategy and resources, whether or not you stand them up in time for the holidays. Don't make the mistake of going head-down on tactics you've already developed to avoid investing in your email campaigns' future. Instead, carve out time to forge ahead even as the pressures of Q4 rachet up—your short- and long-term performance will benefit.
---