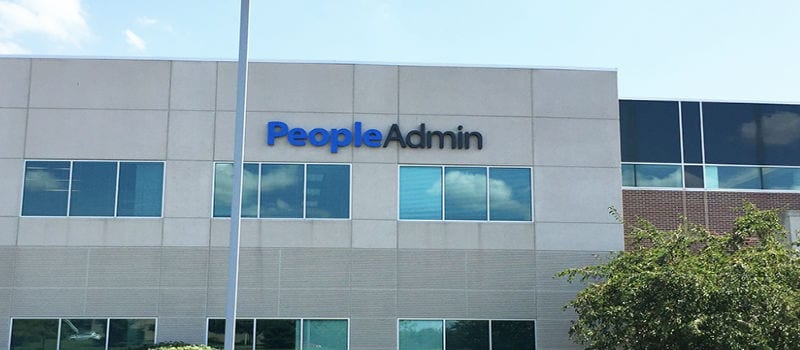 PeopleAdmin, a leading provider in talent management software for education, announced the launch of a new solution designed to predict which candidates will have the most positive influences on a school, building on the company's suite of advanced analytics solutions K-12 leaders can use to hire, develop, and retain top educators. The Principal Professional Inventory is an instrument that measures candidates' strengths on a number of data points to help match candidate characteristics to school needs.
"Studies show that principals alone can account for 25 percent of a school's impact on student learning," said Jack Blaha, chief executive officer of PeopleAdmin. "The Principal EPI is a first-of-its-kind tool designed to help with the ever-present challenge of assessing knowledge, skills and dispositions, to employ the educators most capable of building a brighter future through education."
The software was developed by the team behind PeopleAdmin's Teacher EPI – used by hundreds of schools and districts to assess teacher candidates' abilities to impact student growth – the Principal EPI is based on similar research compiled over many years in collaboration with a research consortium that includes the Northwest Evaluation Association, the University of Chicago, and other highly regarded institutions and experts.
"We developed and validated the Principal EPI by working with experts from the United States and Canada, including more than 500 principals and leaders from 43 urban, suburban, and rural school districts," said Nick Montgomery, chief research officer at PeopleAdmin. "We're excited to offer schools a reliable, research-validated instrument for measuring individuals' leadership dispositions, principal responsibilities, and leadership skills."
PeopleAdmin launched the new solution at the American Association of School Personnel Administrators (AASPA) Personnel Administrator Boot Camp in Anaheim California. People Admin and AASPA are also co-hosting a webinar on February 14th titled, "Today's challenges and Emerging Practices When Hiring Quality Teachers and School Principals"

Latest posts by Elizabeth Quirk
(see all)