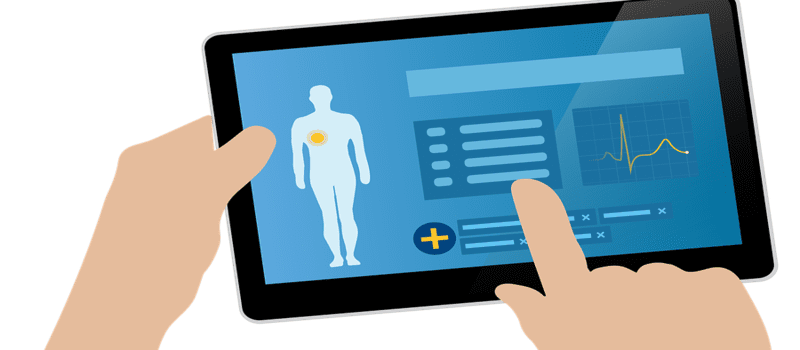 HealthcareSource, the leading provider of talent management solutions for the healthcare industry, announced that the American Hospital Association (AHA) has awarded its exclusive endorsement to HealthcareSource's recruitment optimization, behavioral assessments, reference checking and performance management solutions. This endorsement is effective for three years, beginning in late 2016.
The strategic business enterprise of the AHA awards this endorsement to products and services that help hospitals and healthcare organizations achieve operational experience. Because the healthcare workforce is challenged by an increasing demand for care, a decreasing worker supply and the need to reduce care delivery costs, healthcare organizations need a way to efficiently recruit. develop and retain highly engaged people who are focused on improving patient care and satisfaction, along with fitting the organization's culture and goal support.
HealthcareSource's recruitment optimization, behavioral assessments, reference checking and performance management software and services to just that, by helping healthcare organizations and hospitals build a more patient-centered workforce.
According to the press release, the HealthcareSource talent management solutions endorsed by the AHA include:
HealthcareSource Recruitment Optimization – services by Lean Human Capital evaluate the organization's current recruitment process, educate teams and help to implement and operationalize best practices to reduce time-to-hire, improve efficiency, increase quality of hire and reduce costs.
HealthcareSource Staff Assessment and Leadership Assessment – behavioral-based software solutions that help healthcare organizations select staff and leadership who align with their missions and culture, and develop behavioral competencies to enhance quality of care and patient satisfaction. These assessments also help with recruiting and identifying high-potential employees for leadership opportunities.
HealthcareSource Reference Assessment – software that automates the reference checking process, making it easy for reference providers to give confidential input. This software ensures that vital information is gathered to make hiring decisions faster.
HealthcareSource Performance Manager – software that simplifies employee performance management and helps ensure regulatory compliance by automating the workflow and content for performance appraisals, job descriptions, goals, succession planning and performance reporting. This software allows hospitals to continuously develop staff, align organizational goals and increase retention through talent mobility.
"We're pleased to have awarded the exclusive AHA Endorsement to an expanded array of HealthcareSource talent management solutions," said KAthleen Wessel, VP, Business Management for AHA Health Forum. "Throughout our 10 year relationship, HealthcareSource has demonstrated a deep understanding of hospital staffing challenges and has been regularly ranked by KLAS Research for Talent Management."

Latest posts by Elizabeth Quirk
(see all)