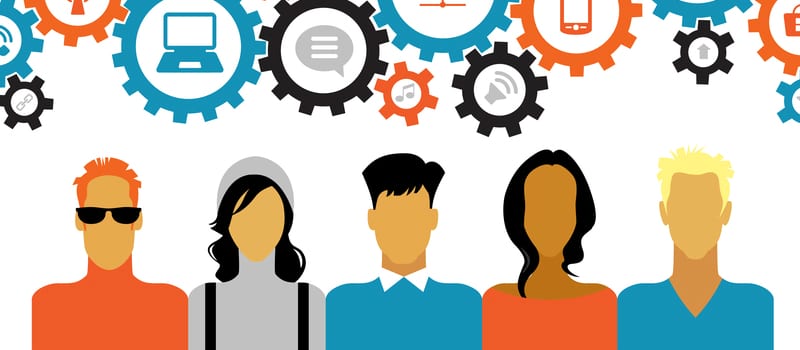 Talent management suites are extremely wide ranging and complex, so sometimes it takes a bit of extra help to learn the best implementation practices. For your convenience, the editors here at Solutions Review have pulled some of the best advice for talent management from of the internet's top HR and talent management experts.
Involve a Cross-Section of Users in the Vendor/Software Selection Process
"During implementation it helps to ensure a sampling of employees from across the organization better understand what is available in terms of talent management software, and , if applicable, what compromises may need to be made and why. Later on, these employees can become "product champions" for the implementation. Let all your employees know who's involved in the selection process, and invite them to speak to selection team members about any questions, concerns, ideas or previous experience they have." – Melany Gallant, Saba Software (writing for Capterra)
Review Your Assessment Tools
"Both your talent and business strategies should clearly define the qualities you are assessing for, especially with regards to critical roles within the firm. This looking at every aspect of the key success factors for a role, as well as finding and attracting people with the breadth of skills and competencies to perform well in the new roles." – Wendy Montague, Hay Group
Centralize and Integrate Data from Various HR Components
"If the information from these areas can be brought together in one place, it will be easier to apply analytics that provide helpful insights," he said. "But data integrity is essential. As soon as people see the first demographic data element that doesn't look right, they're going to start to question the whole system." – Jeremy Ames, Hive Tech HR
Maintain a Strong Social Media Presence
"Having a social presence should be a given for most businesses today, no matter the size. Implementing a social networking strategy can increase efficiencies and productivity, and encourages more effective on-boarding, greater workplace collaboration, improved employee performance and better communication across the employee base.You may want to automate and integrate your social networking capabilities to achieve real-time access to people and information that can give your organization a competitive edge." – Sheryl Boswell, Profit Guide 
Identify Your HR Goals
"There are many viable ways to write goals. Two of the more popular models are identified by their acronyms: SMART and SIMple. SMART stands for Specific, Measurable, Attainable, Relevant and Timebound.  In short, this guidance ensures the employee's goals are realistic and achievable based on the resources available to the employee. SIMple goals take the concept of SMART goals and make them more simple. Goals written using this model should be Specific, Important and Measurable. If you are trying to reduce complexity of your performance management process at all levels, using the SIMple goal writing methodology could be the best choice." – Jeremy Payne, Startup-Southerner
Related Articles:
---
Looking for more? Download our talent management buyers guide and check out the top-24 products available in the market with full page vendor profiles, key capabilities and questions to ask yourself and the vendor before purchasing a talent management solution. For those just starting the talent management software search process, this is truly the best resource to help get you going.
And don't forget to follow us on Twitter, LinkedIn and Facebook for all the latest in Work Tech space!

Latest posts by Elizabeth Quirk
(see all)