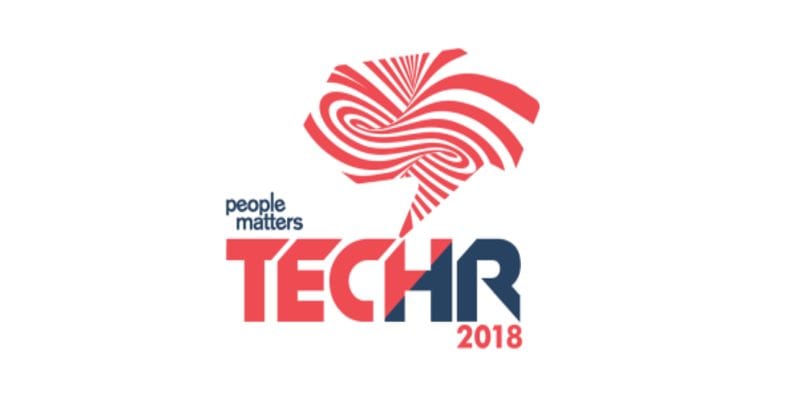 During the TechHR Conference that took place on August 1st, 2nd & 3rd, Josh Bersin, a well seasoned expert in HR, technology and Founder of Bersin by Deloitte, presented a research-based analysis of how a new generation of management, learning, career, and employee experience tools are radically disrupting the marketplace.
People Matters TechHR Conference & Exhibition brings together the best of businesses, HR leaders, HR product and service experts, HR technology partners and startups from around the globe. As Asia's largest HR tech conference, it's all about anticipating and owning the future trends along with collaborating on ways to raise the bar for talent transformation and HR technology.
Below are some insights from Bersin's session on HR tech trends that he discussed during the conference.
Automation is here to stay
With 21st century jobs that are based on use of multiple technologies and innovations, hiring the right employee for a certain business isn't so simple anymore. As a result, talent management and HR processes have turned to: SMAC, an acronym for 'Social, Mobile, Analytics and Cloud.' SMAC integrates different and distinct functions into a single platform through a blend of multiple technologies.
According to Bersin's research, 45 percent of companies are still focused on basic process automation. As the business ecosystem continues to evolve and incorporate new generations, technology is becoming a major disrupter where we work along with our daily lives (see SMAC). A People Matters article argues that platforms such as Degreed and Edcast are transforming corporate learning – experience platforms, micro-learning platforms, modernized Learning Management Systems (LMS) systems, AI-based systems to recommend learning, find learning, and deliver learning, and Virtual Reality-based learning are giving employees and organizations all the things they need.
You need tools for continuous performance management
According to Clear View, continuous performance management is defined as performance management processes that take place throughout the year on an ongoing basis, as opposed to those based on traditional annual appraisals. These processes consist of regular one-to-ones and real-time feedback. It's a very transformative process and is a crucial part of any organization –  as goal setting, coaching, evaluation, and feedback are key factors to keeping employees engaged and motivated.
"Even with the success of the cloud HCM vendors in the market, a comprehensive solution for performance management is not available. Team-centric tools will be the future of HCM market in the future," Bersin said.
Employee burnout is real
Bersin stated that productivity is lagging in many companies, however, if employees use tools that organizations provide them – they'll most likely feel better, happier and engaged. "And this is the secret of what is going to happen to HR technology – building systems for the HR that make people productive," People Matters writes. Employee engagement and communication tools are very common and can be helpful in some ways, but Bersin argued they can be overwhelming. It's time for solutions providers to start building HR software that focuses on improving productivity and team building.
Is talent management dead?
Talent management is the idea of managing the employee lifecycle, from pre-hire to retire, however, Bersin argued that we don't work like that anymore. "Managing employees through the entire lifecycle is not really the problem but managing employees in a new management environment that is about teams, empowerment, mission, purpose, clarity and transparency of goals. It's a totally different management environment and we need tools to deal with that," People Matters writes.
Mega HR tech vendors are finding it hard to keep up
Bersin argued during his session that most of the ERP vendors are struggling to keep up with the evolution and changes in the business ecosystem. Big HR tech vendors and ERP solution providers are not getting high reviews for ease of use, integration or value to end-users as they once were. As a result, the market is becoming crowded and solution providers are feeling the pressure to keep up with the technology advancements and trends.
Read the People Matters article here for more insights from Josh Bersin's session from TechHR'18.
What's more, today the  HR Technology Conference & Exposition announced that Bersin will be conducting the world's largest-ever study of the HR technology market and presenting its initial findings in an exclusive report available only to premium pass attendees at this year's event. HR Technology Market 2019 will delve into 37 technology subcategories to discover what areas are growing or shrinking, examine the market impact of new technologies such as AI, and identify trends likely to influence product development – and buying decisions – in coming years. The HR Technology Conference & Exposition will be held September 11 – 14, 2018 at The Venetian in Las Vegas. Read the full press release here.
---
Looking for more? Download our talent management buyers guide and check out the top-24 products available in the market with full page vendor profiles, key capabilities and questions to ask yourself and the vendor before purchasing a talent management solution. For those just starting the talent management software search process, this is truly the best resource to help get you going.

Latest posts by Elizabeth Quirk
(see all)