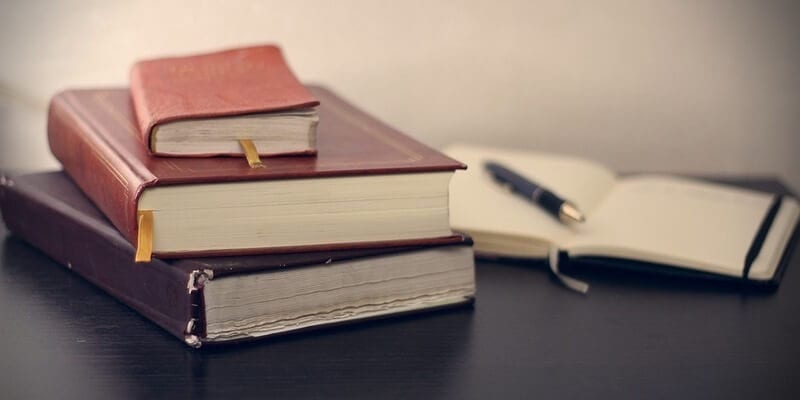 Sometimes, in order to advance technologically, it's helpful to look at an old-school approach. Human Capital Management (HCM) is essential for your organization, but you should first ensure that it's right for you and your team. While there are many free resources available online, (such as Solutions Review's best practices articles, solutions directories, and buyer's guides), doing things the old-fashioned way can be beneficial. Solutions Review has taken the liberty of doing the research for you, having reviewed a multitude of books. We've carefully selected the best human capital management books based on relevance, popularity, review ratings, publish date, and ability to add business value. Here they are in no particular order.
Human Capital Management: A Brief Review of HR, Organizational Psychology, and Economic Systems
By Erik A. Lenderman
"This work is primarily designed for individuals who are interested in an introduction to the field of Human Capital Management, guidelines for compliance, strategies for stimulating behavioral change, and responding to market fluctuations from an HR perspective.  This work may be of interest to those who are first learning about the field of Human Capital Management and Behavioral Economics as well as those who have worked in the field for many years and would like a brief review of the field."
Human Capital Management: Achieving Added Value Through People
By Angela Baron and Michael Armstrong
"Aimed at human resources practitioners, this volume explains how managing human capital impacts business performance and profitability.  Baron and Armstrong discuss the concept of human capital management (HCM), describe how it works in practice, and identify the specific skills HR specialists need in order to deliver effective HCM.  The appendix includes a "toolkit" that organizations can use to develop their own policies."
Human Capital Management: Leveraging Your Workforce for a Competitive Advantage
By Mark Salsbury
"It used to be that organizations could differentiate themselves through such means as product leadership, advanced technology, geographic coverage or process management tools and systems. But in today's ultra-competitive global business environment, these advantages are short-term and temporary. The reality is that the only long-term sustainable advantage that remains is the "people." However, leveraging your workforce as a practice isn't so easy to understand, let alone accomplish… unless you have a roadmap or path to help you along the way. Human Capital Management: Leveraging Your Workforce for a Competitive Advantage is just that. Your roadmap to maximizing your most important organizational asset: your people."
Strategic Management of Human Capital in Education
By Allan R. Odden
"Strategic Management of Human Capital in Education offers a comprehensive and strategic approach to address what has become labeled as 'talent and human capital.' Grounded in extensive research and examples of leading-edge districts, this book shows how the entire human resource system in schools―from recruitment to selection/placement, induction, professional development, performance management and evaluation, compensation, and career progression―can be reformed and restructured to boost teacher and principal effectiveness in ways that dramatically improve instructional practice and student learning."
The ROI of Human Capital: Measuring the Economic Value of Employee Performance
By Jac Fitz-Enz
"Dr. Jac Fitz-enz helps readers quantify that statement by critically gauging their true human costs and their employees' productivity. The ROI of Human Capital does this by providing readers with detailed material on topics including corporate outsourcing, developments in behavioral science, and advances in trending and forecasting that have dramatically changed the way organizations measure the bottom-line effect of employee performance."
High-Impact Human Capital Strategy: Addressing the 12 Major Challenges Today's Organizations Face
By Jack Phillips and Patricia Phillips
"While the core plan of recruit, prepare, motivate, and retain is still essential, High-Impact Human Capital Strategy examines 12 critical forces that must also be evaluated and maximized if a company is to continue its success, including globalization, changes in workforce demographics, skill shortages and mismatches in labor markets, environmental matters, and more."
The Workforce Scorecard: Managing Human Capital To Execute Strategy
By Mark A. Huselid, Brian E. Becker, and Richard W. Beatty
"Building on the proven model outlined in their best-selling book The HR Scorecard, Mark Huselid, Brian Becker, and co-author Richard Beatty show how to create a Workforce Scorecard that identifies and measures the behaviors, competencies, mindset, and culture required for workforce success and reveals how each dimension impacts the bottom line. Practical and timely, The Workforce Scorecard offers crucial lessons for leveraging human capital to achieve strategic success."
Strategic Human Resource Management
By Catherine Bailey, David Mankin, Clare Kelliher, Thomas Garavan
"What is strategic HRM, and how do you apply it in business? What makes good HR strategy and how do you develop it? What are the key issues that need to be considered when creating, developing, and embedding a strategic approach to managing people? These are the fundamental questions asked by HR professionals and tackled in this innovative and comprehensive textbook."
Leading Human Capital in the 2020s: Emerging Perspectives
By Chandrasekhar Sripada
"The thoughtful and topical essays written by well-known faculty- affiliated with the Human Capital and Leadership Initiative (HC&LI) at ISB provide emerging perspectives on some of these pressing questions. -These nuanced, lucid write-ups are aimed at stimulating practitioners and enriching their understanding of bravely taking on the challenging new decade of the 2020s."
Human Capital Analytics: How to Harness the Potential of Your Organization's Greatest Asset
By Gene Pease, Boyce Byerly, and Jac Fitz-Enz
"Human capital analytics, also known as human resources analytics or talent analytics, is the application of sophisticated data mining and business analytics techniques to human resources data. Human Capital Analytics provides an in-depth look at the science of human capital analytics, giving practical examples from case studies of companies applying analytics to their people decisions and providing a framework for using predictive analytics to optimize human capital investments."
Human Capital Management Standards: A Complete Guide
By Wilson Wong, Valerie Anderson, Heather Bond
"Human Capital Management Standards is a comprehensive guide to the BSI and ISO frameworks for people management. Providing internationally agreed definitions and best practice guidance, it offers a foundation for sustainable people management and development practices in organizations. Covering everything from organizational governance, workforce planning, diversity and inclusion to learning and development, this book explores the key areas of people management throughout the employment life cycle, from initial hire to the time people move on from the organization."
Human Capital and Innovation: Examining the Role of Globalization
By Sumit Kundu and Surender Munjal
"The second title in the Palgrave Studies in Global Human Capital Management series, this book explores how human capital contributes to innovation within the context of an inter-connected and globalized world. Investigating globalization as a phenomenon reflected within increasing cross-border flows of goods, services, know-how and talent, Human Capital and Innovation: Examining the Role of Globalization illustrates various facets of innovation at the individual, team and organizational level.  It highlights the influence of new economic realities, such as technological advances and the rise of emerging economies, on human capital and innovation."
Human Capital Management: What Really Works in Government
By Federal Management Partners, Inc.
"Many federal agencies have made huge strides to develop, fully utilize, and enhance the effectiveness of their most valuable resource: their workforce. This book captures those successes and relates the stories behind them. Innovative recruitment and retention strategies, dynamic employee onboarding programs, leading-edge HR technology—these are some of the stories that offer valuable lessons for anyone dealing with human resources issues in government, business, or any other organizational environment."
Latest posts by Tess Hanna
(see all)