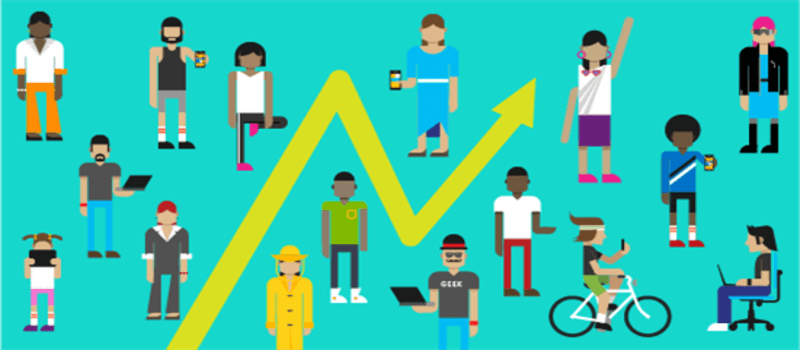 Employees are the heart of every organization, and talent, without question, is the most scarce and expensive resource. To help companies better manage that resource, Microsoft has announced that the company is introducing a new application for HR organizations called: Dynamics 365 for Talent.
From sourcing and recruiting, to onboarding and retention, Dynamics 365 for Talent, according to the company's blog post, provides a 360-degree view of your workforce with modules that empower an organization to:
Access the best talent more quickly, with LinkedIn Recruiter integrations that enable dynamic candidate profiles to give managers and interviewers the most up-to-date information.
Deliver personalized onboarding experiences that accelerate an employees ability to deliver impact with targeted activities and learning resources, along with access to relevant connections.
Maintain and up-to-date view of employee experiences and performance through a consolidated HR profile spanning through Office 365, Dynamics 365 and LinkedIn.
Drive operational excellence, measure business impact and improve program effectiveness with integrated intelligence that allows you to maximize your HR.
The new Dynamics 365 for Talent with LinkedIn integration will bring together the place companies and businesses find talent and the world on work in Office 365 in a new, modern HR experience designed to make companies and employees more successful.
Starting in July, Dynamics 365 will be available for the public to use and companies to benefit from.
Additional updates across Dynamics 365 include:
Empowering small to mid-size organizations with Dynamics 365 Business Edition apps for Sales and Marketing (preview available the first of July).
New industry-specific solutions available in Microsoft Appsource – the place you can discover, trial and evaluate finished SaaS (Software-as-a-Service) solutions.
Plans to deliver Dynamics 365 from local data-centers in the U.K. and Germany. These new regions adhere to the company's trusted cloud principals including: security, privacy, compliance and transparency. They also help customers meet the unique data and regulatory needs of their country and geographic area along with the needs of their business, industry and customers.

Latest posts by Elizabeth Quirk
(see all)