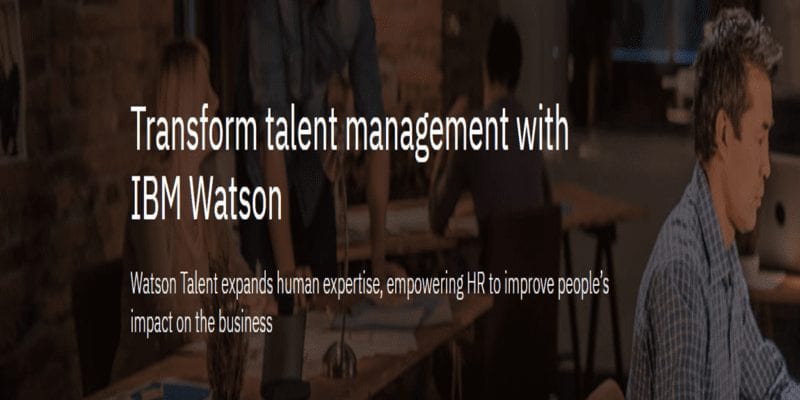 IBM, a computer software and enterprise technology giant, spent most of 2017 enhancing various elements in its talent management suite, Kenexa, by plugging in its Artificial Intelligence (AI) engine, IBM Watson.
In the new year, the company is now looking to position Watson as an aid to HR managers and professionals in making the most of one of the hottest trends in business technology: Robotic Process Automation (RPA).
According to John Soat, multimedia reporter and a long-time observer of technology's impact on business, IBM created a flurry of interest when it announced its collaboration late last month with RPA vendor Blue Prism. As part of that announcement, IBM revealed that pharmacy giant Walgreens is now using robotic processing automation to support its HR function.
"Walgreens has been using Blue Prism's 'software robots' in conjunction with IBM's digital process automation tools to handle repetitive work in HR operations, in labor-intensive areas like benefits and claims," says Gene Chao, vice president, IBM automation, in IBM global business services.
New research from Bersin by Deloitte, the indispensable digital destination for HR Professionals to build capability, community and credibility, stay informed & lead on workforce issues, shows that almost half of HR organizations are focused on basic process automation, according to Josh Bersin, founder and principal of Bersin by Deloitte.
Regardless of those who already automate certain processes, HR managers admit they lose (on average) 14 hours a week manually completing repetitive tasks that could easily be automated, according to a survey of more than 200 HR managers by online employment website, CareerBuilder.
Survey respondents said HR process automation is mostly centered around messaging, benefits and compensation, however, it's also being used to handle functions related to employee learning and talent management.
IBM brings considerable experience of Business Process Management (BPM) to RPA. In fact, Soat argues the current success of RPA can be ascribed to it being a more focused, more effective (and cheaper) alternative to BPM.
However, IBM is still looking to apply its business process expertise and tools to RPA to help create "an orchestrated model" of processes and workflow. "In HR, that means redesigning workflows across the HCM landscape," says Chao.
By incorporating IBM Watson to Kenexa, cognitive capabilities are provided such as chatbots and machine learning, for pattern recognition and effective and efficient interactions.
---
Looking for more? Download our Talent Management Buyer's Guide for free to compare the top 24 Talent Management and HR Tech vendors head to head. The guide also includes 4 key capabilities to consider while selecting a new solution and 10 questions to ask yourself and the vendor before purchasing.
And don't forget to follow us on Twitter, LinkedIn and Facebook for all the latest in Work Tech!

Latest posts by Elizabeth Quirk
(see all)