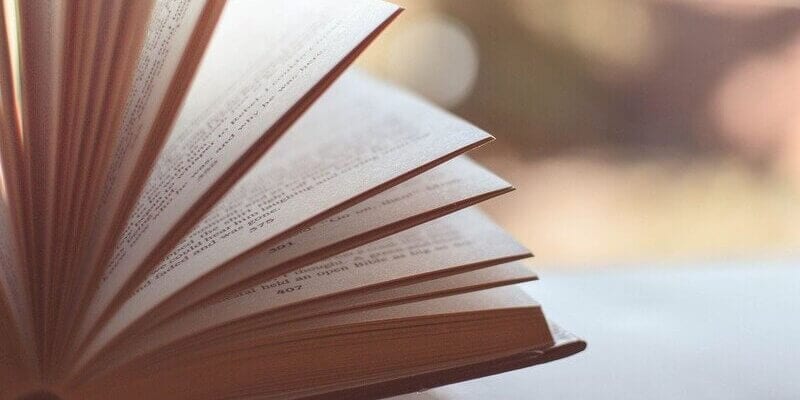 Our editors have compiled this directory of the 12 best HR analytics books based on Amazon user reviews, ratings, and the ability to add business value.
There are loads of free resources available online (such as Solutions Review's Talent Management Buyer's Guide and best practices section) and those are great, but sometimes it's best to do things the old fashioned way. There are few resources that can match the in-depth, comprehensive detail of one of the best HR analytics books.
The editors at Solutions Review have done much of the work for you, curating this directory of the best HR analytics books on Amazon. Titles have been selected based on the total number and quality of reader user reviews and the ability to add business value. Each of the books listed in this compilation meets a criteria of 10 reviews and a 4-star or-better ranking.
Below, you will find a library of titles from recognized industry analysts, experienced practitioners, and subject matter experts spanning the depths of human resources analytics all the way to human capital management. This compilation includes publications for practitioners of all skill levels.
Note: Titles are listed in no particular order. Titles with recently published new editions will be included if the previous edition met our review and ranking criteria.
The Practical Guide to HR Analytics: Using Data to Inform, Transform, and Empower HR Decisions
By Shonna D. Waters PhD, Valerie Streets, Lindsay McFarlane, and Rachael Johnson-Murray
"Today's successful HR professionals must ask insightful questions, understand key terms, and intelligently apply data, but may lack a clear understanding of the many forms, types, applications, interpretations, and capabilities of HR analytics. HR Analytics provides a practical approach to using data to solve real HR challenges in organizations and demystifies analytics with clear guidelines and recommendations for making the business case, starting an HR analytics function, avoiding common pitfalls, presenting data through visualization and storytelling, and much more."
Predictive HR Analytics: Mastering the HR Metric
By Dr. Martin Edwards and Kirsten Edwards
"Predictive HR Analytics provides a clear, accessible framework for understanding and working with people analytics and advanced statistical techniques. Using the statistical package SPSS (with R syntax included), it takes readers step by step through worked examples, showing them how to carry out and interpret analyses of HR data in areas such as employee engagement, performance and turnover. Readers are shown how to use the results to enable them to develop effective evidence-based HR strategies."
By Mike West
"People analytics is the study of your number one business asset―your people―and this book shows you how to collect data, analyze that data, and then apply your findings to create a happier and more engaged workforce. If your organization is ready to better understand why high performers leave, why one department has more personnel issues than another, and why employees violate, People Analytics For Dummies makes it easier."
Predictive HR Analytics, Text Mining & Organizational Network Analysis with Excel
By Mong Shen Ng
"Predictive HR Analytics, Text Mining & Organizational Network Analysis (ONA) are hot topics and powerful techniques to improve organization effectiveness. Best Buy is able to predict that a 0.1% increase in employee engagement results in an increase of $100,000 in the store's annual income! VoloMetrix found that a salesperson's network size within their company is a more important leading indicator of sales, than the time salespeople spend with customers! You don't need to spend months learning R programming & you don't need to buy expensive SPSS statistical software."
HR Analytics: Understanding Theories and Applications
By Dipak Kumar Bhattacharyya
"The introduction of analytics has induced a shift in the traditional HR function-from human resource management (HRM) to human capital management (HCM). HR Analytics reflects on this crucial role of analytics and predictive modelling in human resource settings within modern-day organizations. Keeping in view the emerging need among HR professionals and analysts, this textbook offers interesting insights into the use of analytics to aid strategic decision making."
Human Resource Management: People, Data, and Analytics
By Talya Bauer, Berrin Erdogan, David E. Caughlin, and Donald M. Truxillo
"Human Resource Management: People, Data, and Analytics by Talya Bauer, Berrin Erdogan, David Caughlin, and Donald Truxillo introduces students to the fundamentals of talent management with integrated coverage of data analytics and how they can be used to inform and support decisions about people in an organization. Features tied to SHRM competencies and data exercises give readers hands-on opportunities to practice the analytical and decision-making skills they need to excel in today's job market. Engaging examples illustrate key HRM concepts and theories, which brings many traditional HRM topics concepts to life."
Human Capital Analytics: How to Harness the Potential of Your Organization's Greatest Asset
By Gene Pease, Boyce Byerly, and Jac Fitz-Enz
"The challenge of human resources analytics is to identify what data should be captured and how to use the data to model and predict capabilities so the organization gets an optimal return on investment on its human capital. The goal of human capital analytics is to provide an organization with insights for effectively managing employees so that business goals can be reached quickly and efficiently. Written by human capital analytics specialists Gene Pease, Boyce Byerly, and Jac Fitz-enz, Human Capital Analytics provides essential action steps for implementation of advanced analytics on human capital."
Human Resource Information Systems: Basics, Applications, and Future Directions
By Michael J. Kavanagh and Richard D. Johnson
"Human Resource Information Systems, edited by Michael J. Kavanagh and Richard D. Johnson, is a one-of-a-kind book that provides a thorough introduction to the field of Human Resource Information Systems (HRIS) and shows how organizations today can leverage HRIS to make better people decisions and manage talent more effectively. Unlike other texts that overwhelm students with technical information and jargon, this revised Fourth Edition offers a balanced approach in dealing with HR issues and IT/IS issues by drawing from experts in both areas. Numerous examples, best practices, discussion questions, and case studies make this the most student-friendly and current text on the market." 
The Power of the People: Learn How Successful Organizations Use Workforce Analytics to Improve Business Performance
By Nigel Guenole, Jonathan Ferrar, and Sheri Feinzig
"Drawing on incisive case studies and vignettes, three experts help you bring purpose and clarity to any workforce analytics project, with robust research design and analysis to get reliable insights. They reveal where to start, where to find stakeholder support, and how to earn "quick wins" to build upon. You'll learn how to sustain success through best-practice data management, technology usage, partnering, and skill-building. Finally, you'll discover how to earn even more value by establishing an analytical mindset throughout HR, and building two key skills: storytelling and visualization."
Quantifiably Better: Delivering Human Resource (HR) Analytics from Start to Finish
By Steve van Wieren
"You are sure that the answers to her questions are buried in the employee data collected in the different HR systems you have. You have been reading about "HR analytics", and you wonder how you would answer her question differently if you really understood the data about your people. Quantifiably Better provides a path to follow in search of these answers. It will help you if you are just getting started with your HR analytics initiative, or if you are looking for ways to expand your existing HR analytics practice. In the end, you will find that the insights you desperately seek are easier to find than you ever imagined."
The Basic Principles of People Analytics: Learn How to Use HR Data to Drive Better Outcomes for Your Business and Employees
By Erik van Vulpen
"If you're new to HR analytics and want to learn all the basics without having to plow through pages full of jargon, this book is for you. It's concise and easy to read, especially for people without a background in statistics or IT. Also if you're not working in human resource management yet and want to explore this exciting new field, this book provides you the foundation you are looking for. If you already have a career in HR analytics and are looking for in-depth knowledge and information, this book is NOT for you. It's definitely interesting and inspiring for those who have already started but don't expect in-depth (statistical) information."
The New HR Analytics: Predicting the Economic Value of Your Company's Human Capital Investments
By Jac Fitz-Enz
"In his landmark book, The ROI of Human Capital, Jac Fitz-enz presented a system of powerful metrics for quantifying the contributions of individual employees to a company's bottom line. Now, in The New HR Analytics, he reveals how human resources professionals can apply this expense-based knowledge to make the most strategic staffing decisions for their companies. Using Fitz-enz's proprietary analytic model, readers will be equipped to measure and evaluate past and current returns and apply the information to make predictions about the future value of human capital investments."
Solutions Review participates in affiliate programs. We may make a small commission from products purchased through this resource.
Latest posts by Tess Hanna
(see all)