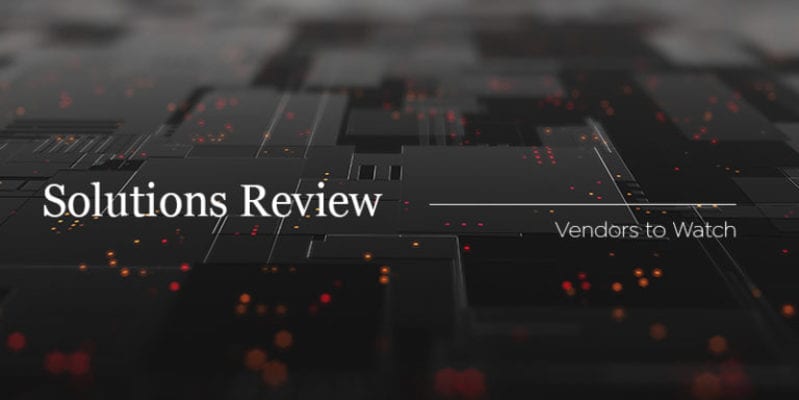 Solutions Review's CRM Vendors to Watch is an annual listing of solution providers we believe are worth monitoring in the coming year.
The process of searching, evaluating, purchasing, and deploying a Customer Relationship Management (CRM) solution is not as simple as it once was. There's no such thing as a one-size-fits-all approach to CRM software, especially since solutions come in various flavors and each features a particular set of capabilities, strengths, and drawbacks.
To help you keep your finger on the pulse of the marketplace, we've turned our gaze to the future of CRM software. Whether its inclusion in a recent analyst report, the release of an innovative new tool, or a bump in venture funding, these are the CRM vendors that have earned watch list status from Solutions Review for the year ahead. Companies are commonly included if they demonstrate a product roadmap aligning with our meta-analysis of the marketplace. Other criteria include recent and significant funding, talent acquisition, a disruptive or innovative new technology or product, or inclusion in an analyst publication.
The CRM Vendors to Watch in 2022
---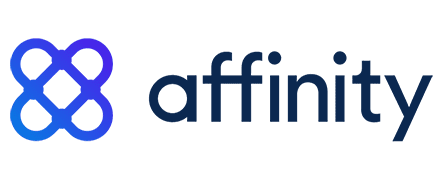 Affinity is a relationship intelligence platform that uses artificial intelligence to help companies analyze, manage, prioritize, and expand customer relationships. The company offers a CRM and analytics solution that can integrate with other leading applications like Salesforce, Mailchimp, Google Drive, Slack, Microsoft Teams, and more. Affinity primarily works with venture capital, commercial real estate, family office, investment baking, private equity, and consulting companies. In 2021, the company released Affinity Analytics, a new reporting tool for CRM data, and received $80 million in a Series C funding round, which will go toward its continued efforts to expand its machine learning, CRM, and data capabilities.
---
Insightly is a unified CRM platform designed to align sales, marketing, and project teams around a single view of their customer base. The CRM includes workflow automation, lead routing, segmentation, campaigns, reporting, and email integration services to help marketers build meaningful relationships with present and future customers. With the Insightly AppConnect platform, users will also access hundreds of pre-built app connectors. 2021 saw the company improve its solution offering with a new service platform and a no-code integration. Insightly also expanded its leadership team with a new CMO and CSO and was featured in the 2021 Gartner Magic Quadrant for Sales Force Automation.
---

monday.com is a cloud-based, scalable, and flexible project management software for companies of all sizes. With monday.com's CRM solution, companies can create a custom platform using ready-made templates and tailor sales pipelines, workflows, and processes to meet business needs and drive growth. The integrated sales and marketing CRM includes sales pipeline visualizations, centralized data management, mobile access, workflow automation, customer tracking, custom automations, pipeline management, custom dashboards, and a collection of integrations.
---
Optimove offers its customers a CRM platform designed to spotlight valuable customer engagement opportunities, measure the impact of different marketing efforts, and orchestrate customer journeys. The company's marketing hub solution is outfitted with customer analytics, a real-time decisioning engine, and a built-in marketing optimization bot that uses AI and machine learning to automatically analyze, interpret, and optimize marketing campaigns. Other services include customer success management (CSM), bespoke predictive modeling, consultations, and other professional services. The company raised $75-million in a 2021 funding round, was featured in a Forrester Wave report, and was named a Challenger in the 2021 Gartner Magic Quadrant for Multichannel Marketing Hubs.
---

Qualtrics is the "Experience Management (XM)" service category creator and works with organizations to improve and manage their customer, employee, product, and brand experiences. The XM Platform is designed to help its users create customer-centric products and develop memorable brand identities that attract, retain, and delight customers and employees in retail, healthcare, financial, travel, government, automotive, and other industries. The company had a big year in 2021, as it expanded its brand with several acquisitions and new product launches and updates.
---

Unanet provides project-based ERP and CRM solutions purpose-built for government contractors and companies in architecture, construction, engineering, and professional services. The company's ERP and CRM offerings can help users improve decision-making, promote business growth, turn data into actionable insights, automate essential processes, and optimize how their company manages projects, customers, people, data, and operations. In 2021, Unanet launched a new GovCon solution and released several updates for its ERP and CRM offerings.
---
Solutions Review participates in affiliate programs. We may make a small commission from products purchased through this resource.