Top 12 Free Marketing Automation Software and Tools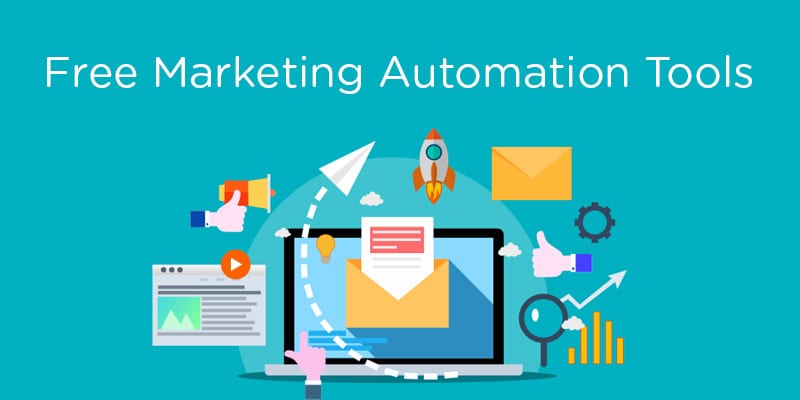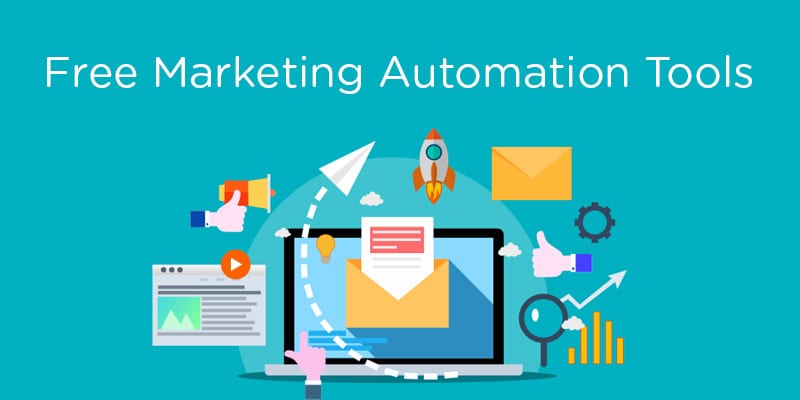 Solutions Review has compiled an examination of the free marketing automation software and tools you and your company should be paying attention to.
Free marketing automation software is an excellent way for smaller companies and organizations with restrictive budgets to save money. Marketing automation is essential for modern businesses, so companies should look to free tools if more expensive software packages are out of their price range. Having the ability to create automated workflows quickly, email campaigns, and newsletters are invaluable. It gives your sales and marketing teams more time to focus on meaningful work and allows your business to generate leads and follow up with customers.
Free Marketing Automation Tools Defined
Free marketing automation tools and software refers to products that are offered commercially free by the solution provider. These offerings are usually trimmed-down versions of the expert or enterprise editions, offering basic functionality that enables users to send a limited number of emails to a set amount of subscribers and some reporting, automation, and marketing funnel visualization. Commercially free marketing automation tools typically offer less functionality on the whole than their paid counterparts. Still, they are often a great way to gain more than a free trial for a product you already considered.
One thing to note is that the free tools offered by marketing automation solution providers are just parts or pieces of their flagship products. For example, the freemium version may include email capabilities or basic workflow automation. It can still be a great way to expand your marketing capabilities without breaking out the checkbook, especially if you combine several tools.
Top Free Marketing Automation Software and Tools
---
Drift is a conversational marketing platform focused on connecting your business with leads in real-time. Drift's LeadBot qualifies site visitors, identifies relevant sales reps, and automatically books meetings. Drift's technology quickly engages potential opportunities and ensures a productive, in-depth discussion will happen in the future. Drift offers five different price packages, and its free version allows users 150 sales sequences per month.
Engagebay offers lead-focused marketing automation, sales, customer service, and CRM tools that give a complete view of every interaction with leads and customers. Users also have access to customizable web forms and a visual landing page editor. Run promotions, send newsletters, automate your marketing funnel, and more. Engagebay offers four different paid plans in addition to its free program. The free version of Engagebay allows users to store 500 contacts. Note that there is a 500 MB file storage cap.
HubSpot is a well-known vendor that offers CRM, Sales, and Customer Service solutions in addition to Marketing Automation software. With HubSpot, users can manage their contacts, track their activity, and gain various insights about traffic and conversion analytics. HubSpot also allows for Facebook & Instagram lead ads, live chat, and more. HubSpot offers two different payment plans—a free and paid version of their marketing software. It's important to note that email marketing and automation are locked behind a paywall.
Klaviyo is a versatile marketing platform allowing users to drive growth through customizable forms and comprehensive profiles. Uncover trends and relevant opportunities by measuring how much revenue you've generated from specific marketing campaigns and promotions. Segment your audience and target specific customers based on events. Predict purchase dates and identify at-risk customers before they churn to engage with them in more personalized ways. Klaviyo offers a sliding scale pricing method, and the free package allows users to send 500 emails to 250 contacts each month.
MailChimp is a comprehensive marketing platform with a deep set of features. Users have access to email campaign functionality, shopping cart notifications, reports, A/B testing, and more. In addition to marketing automation, MailChimp offers a variety of CRM functions and customer data management. The platform comes with three different payment plans, including a free plan. The free version allows users to send up to 12,000 emails to 2,000 subscribers each month.
MailerLite is a comprehensive email marketing solution designed to help users grow subscribers and build stronger relationships. Its features include a drag & drop editor, rich text editor, custom HTML editor, and more. Create landing pages, embedded forms pop-ups, and manage your subscribers as you capture their attention. In addition to automating workflows, users can segment leads and create interest groups to personalize their campaigns further. MailerLite offers four different paid packages in addition to a free version of its software.
MoonMail is a fully GDPR compliant email marketing solution that aims to turn subscribers into customers. Its functionalities include list segmentation, custom fields, web forms with dynamic email validation, and more. Create engaging email marketing with a drag-and-drop editor, track interaction with analytics, visualize where your recipients click, and more. Users can also automatically manage bounces, complaints, and spam reports. MoonMail offers both a paid and free version of its software. The free package allows users to send 300 emails per month and store up to 2,000 recipients.
Moosend is an email marketing solution used by thousands of businesses around the world. Track performance with real-time reports and advanced campaign performance reports. Segment email lists and communicate with different customers in different ways, increasing your open rate, click-through rate, and ROI. Customers also have access to a variety of integrations through Moosend's own API and API wrappers. Moosend offers a sliding scale pricing model. Free version users can send unlimited email campaigns to 1,000 subscribers each month.
Sender is a marketing automation vendor that offers various features focusing on visual appeal and ease of use. Users have access to free newsletter templates and an intuitive drag & drop editor. All templates are compatible with most email clients, and newsletters will look equally appealing on any tablet or mobile device. Users can track who has opened emails and optimize their campaigns to match ideal times. Sender offers two paid options in addition to its free option. The free version of Sender allows users to send 15,000 emails to 2,500 subscribers each month.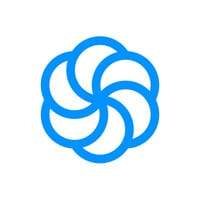 SendinBlue is a powerful marketing tool designed for universal use. Users can create clean and professional newsletters, custom forms and contact fields, and more. Schedule email campaigns at the perfect time, and monitor open rates, click-through rates, and deliverability. SendinBlue offers four different paid options in addition to its free version. In addition to those plans, SendinBlue also provides packages for mobile messages and individual IPs. The free email marketing plan allows users to send 300 emails per day and store unlimited contacts.
Sendpulse is a versatile marketing platform that is easily customizable. Sendpulse features a visually intuitive drag-and-drop email editor that doesn't require technical or HTML knowledge. Users also have access to automation workflows, subscriber rating, email personalization, subscription forms, and more. This vendor features a sliding price scale based on the number of subscribers your organization wants. The free version allows users to send unlimited emails to 2,500 subscribers each month.
Zoho Campaigns allows users to create, send, and track email campaigns to grow a solid customer base. Users have access to pre-designed newsletter templates, an easy-to-use drag-and-drop editor, autoresponders, and more. Test different versions of your campaign through A/B testing, and create automated workflows to save time on repetitive tasks. Zoho offers three other payment plans in addition to its free edition. The free version allows users to send 12,000 emails to 2,000 subscribers each month.
---