Talent Management Solutions Videos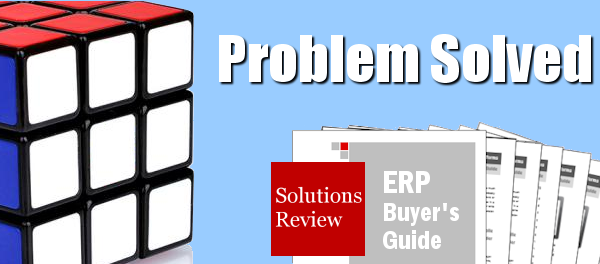 Solutions Review has compiled a cross-section of videos on the subject of Talent Management Solutions. Below are videos from leading providers including: ADP, Applicant Builder, BirdDog, Cornerstone, Halogen, Haufe, HealthcareSource, HR Soft, IBM, Lumese, Meta4, NetDimensions, Oracle, PeopleAdmin, Pro, PeopleFluent, SABA, SAP, SilkRoad, Skilo, SumTotal, TalentSoft, Technomedia, Ultimate Software, and Workday.
Get a Free Talent Management- Buyer's Guide.
ADP
"We give companies of every size the tools to help their people thrive. From payroll, benefits and regulatory compliance to talent management and analytics, we help our clients succeed. As one of the world's largest and most experienced HR providers, ADP offers you recruit-to-retire services and solutions that help you build the team that will take you into the future."

ApplicantStack
"Featuring comprehensive mobile device compatibility and powerful tools designed to reduce manual burdens on your staff while simultaneously optimizing your entire production environment, the future of production is in the palm of your hand with Ross Production Manager (RPM)."

BirdDogHR

"BirdDogHR™ offers comprehensive talent management software and managed services — everything you need to guide the entire employee lifecycle. The cloud-based talent management system is straightforward and easy to use, so you can safely focus on implementing strategy."
Cornerstone OnDemand

"Mergers, acquisitions and globalization continue to drive tremendous transformations in the life sciences industry landscape. However, many organizations have struggled to adequately address the "people" challenges that come along with such rapid change – thus, leaving to a gap between strategic mission and true execution."
Deltek

"Deltek Talent Management handles every step of the HR lifecycle from recruiting, performance, development, and training to compensation. Available as one comprehensive package or à la carte to suit the current needs of your business, each solution works in sync with the others on an easy-to-use interface."
Halogen

"Your goal is to create a top performing workforce that drives higher returns and offers a sustainable competitive advantage. To achieve this, you need an engaged workforce that is fully aligned with your core business strategies."
Haufe

"The Haufe Talent Management Solution allows you and your organization to concentrate on the most important goals. You will enable smooth cooperation between HR, management and employees and sharpen the focus on effective collaboration. "
HRSoft

"The Haufe Talent Management Solution allows you and your organization to concentrate on the most important goals. You will enable smooth cooperation between HR, management and employees and sharpen the focus on effective collaboration. "

---
Healthcare Source

"With more than 2,300 healthcare customers, HealthcareSource is the leading provider of talent management software for the healthcare industry. Take a look to learn what our customers have to say about HealthcareSource."

IBM

"Unlimited access to instantly shareable information, the expectation for speed, flexibility and tailored personal experiences and our desire for meaningful work has drastically changed employee expectations and needs."

Lumesse

"Lumesse's TalentLink is a leading cloud based talent management solution used by over 2,000 businesses across the world. It provides a fully integrated, customizable talent management solution."

Meta4

"In this HR Talk with our expert Betsy Kolkea we analyse the importance for organizations to manage talent more effectively in a global knowledge-based economy."

---
NetDimensions

"Watch and learn how NetDimensions Talent Suite can help you run a global business successfully by personalizing training, aligning goals, enhancing performance, and managing compliance programs. "

Oracle

"Recruit and hire the best candidates in an on-demand environment with Taleo Recruit from Taleo Business Edition. Parse resumes and import candidate data into your HR system through direct integration with your Internet web browser and your email. "

PeopleAdmin

"An overview of Performance Management for SelectSuite – the only secure & compliant talent management solution built for faculty & staff in higher education!"

PeopleFluent

"The PeopleFluent Mirror™ Suite is the solution for today's employee engagement challenges. Built around people not HR processes, the Mirror Suite integrates innovative video and social technologies into all talent applications."

---
SABA

"With machine learning at its core, Intelligent Talent Management offers proactive, personalized recommendations on candidates, connections, and content to help your employees and organization lead and succeed."

SAP

"SAP SuccessFactors Mobile takes HR beyond enterprise boundaries and creates a social and collaborative experience that boosts business effectiveness and makes HR processes available to all employees anywhere and anytime."

SilkRoad

"SilkRoad Life Suite offers the only end-to-end talent management solution to connect your people to your business success. SilkRoad's Life Suite offers an innovative talent management system powered by social, mobile, analytic and cloud technologies."

SumTotal

"SumTotal Systems LLC, is the only HR provider to deliver Talent Expansion solutions that help organizations discover, develop, and unleash the hidden potential within their workforce and entire business ecosystem."
---
TalentSoft

"Talentsoft is laying the foundation for the future of Human Resources with its ultra-customisable Cloud-based solution that ties competency management to career paths and learning programmes."

Technomedia

"Technomedia offers integrated, cloud based SaaS talent management solutions that provide businesses with the tools for communication between employees, managers, and candidates."

Ultimate Software

"Ultimate Software brings cutting-edge science and state-of-the-art usability engineering techniques into the process of designing its HR, payroll, and talent management solutions."

Workday

"What if you knew your best engineer was ready to leave your organization? With Workday, you get an overview of retention risk factors in your organization, guided by your data rather than guesswork."